Not long ago, there were a number of start-ups announcing flying cars would be commercially available within a few short years. Well, looks like flying cars have finally become a reality! A company in Slovakia successfully tested a prototype of a hybrid flying car.
The fifth-generation AirCar (V5), designed by Professor Stefan Klein, completed two 1500′ AGL flights at Piestany airport in Slovakia. It successfully achieved two takeoffs and landings, and two complete airport patterns on Wednesday, BBC reported. The flight took just 35 minutes.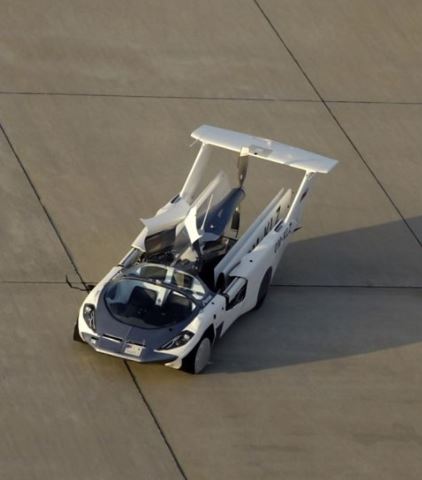 "The key flight parameters confirmed all theoretical concepts and calculations that the development of the AirCar was based on. Following the completion of all required flight tests in compliance with EASA regulations, we will deliver a model with a certified ADEPT, 300HP engine within the next 6 next months," said Professor Stefan Klein, Klein Vision's CTO and test pilot. "The good news is, we already have a buyer," Professor Klein added.
The two-seat model weighs 1,100kg and can carry an additional load of 200kg per flight. Car planes are powered by 1.6l BMW engines with a power output of 140 HP each. AirCar can approximately 1,000 km and flight consumption is 18 l/h.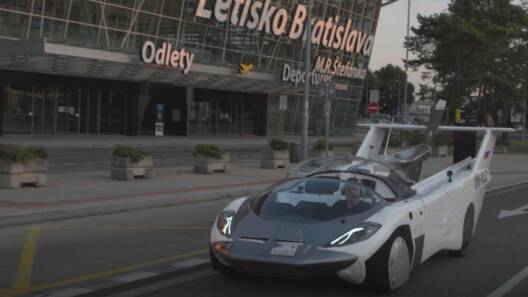 "With Aircar you will arrive at your destination without the hassle of getting a ride to airport and passing through commercial security, you can drive your AirCar to the golf course, the office, the mall or your hotel and park it in a normal parking space," said Anton Zajac, Klein Vision's co-founder, investor and pilot.
Check out this video!
"The wing and tail deployment/retraction mechanism is very impressive, converting the automobile into an airplane. The cockpit providing space for the driver/pilot and a passenger is very roomy and nicely styled. The overall appearance of the flying car on road and in the air is superb," added Dr. Branko Sarh, Boeing Co. Senior Technical Fellow (ret).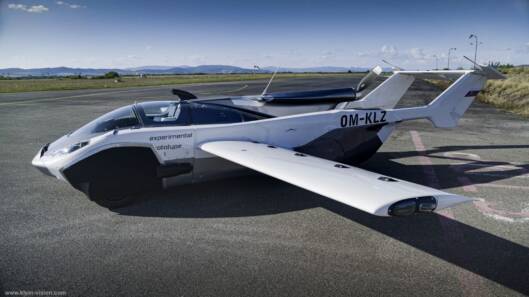 Klein Vision is a research and development company that has brought professor Klein's dream to reality after thirty years. The company developed a patented technology that made an affordable flying car a reality.
The company behind AirCar, Klein Vision, says the prototype has taken about two years to develop. It cost "less than 2m euros" (£1.7m) in investment. Additionally, the flying car is considered a potential solution to the strain on existing transport infrastructures.
By the way, do you know a Pakistani TikTok star spent $500,000 to get a luxurious limousine from the US? Moreover, one Pakistani man also spent $30,000 only on the add-ons of his golden heavy bike!
Story Courtesy: BBC
What do you think of this story? Let us know in the comments section below.