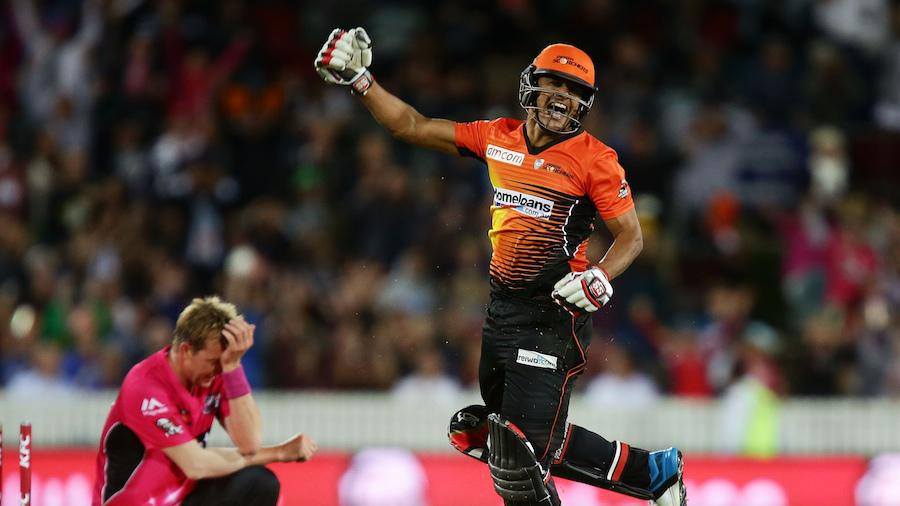 Yasir Arafat celebrates hitting the winning run for Perth Scorchers in the #BBL final against Sydney Sixers.
Brett Lee bowled a gem of an over while he was on a hatric on the last bowl of his career. Unfortunately for the Sydney Sixers and Brett Lee, Yasir Arafat played a risky shot and was nearly run out but the captain on the bowling end failed to grab the ball, which could have ended in SUPER OVER!
Well what more can we say! 8 runs 6 balls, Brett Lee's career last over….
Watch It & Share It!