Naimal Khawar Abbasi's sister Fiza Khawar's wedding celebrations have been in full swing, and the Anaa actor has been treating her fans with some gorgeous clicks from the wedding events. Remember the girl with blonde hair at Khawar's wedding that we all noticed? Yeah, that is her!
Well, you all must know that by now anyway. So, looks like people are now comparing Fiza and the B-Town legend Madhuri Dixit, and actually yes… the resemblance is quite undeniable!
Internet is a funny place where people are far from being afraid to shoot their mouths off. You will find the most opinionated, as well as the most humorous people on the Internet. Apparently, now we have yet another Bollywood doppelganger.
Dressed to the nines for the big day, the bride's wedding look outshined everyone. Fiza, who is a lawyer by profession, tied the knot in a beautiful wedding ceremony. The event was kept private with close family and friends in attendance.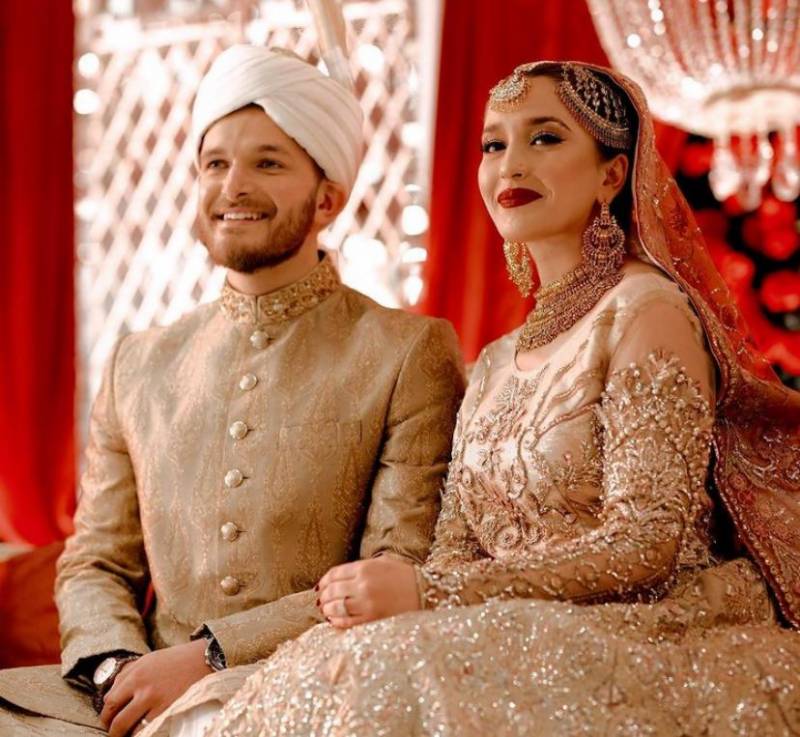 Since last week, pictures and videos have been making rounds on the Internet from her wedding. Pakistanis could not resist pointing out the shared looks of Fiza and Dixit. And we must say, it is quite an unearthly resemblance, and you will see it for yourself too!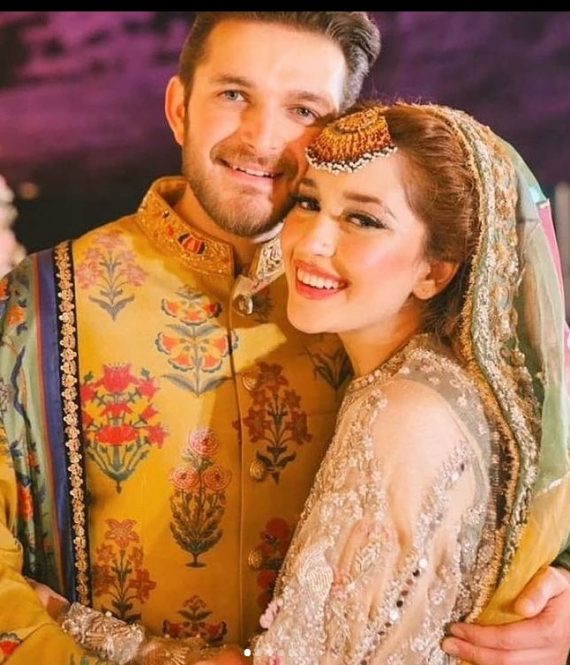 Needless to say, this is not the first time our fellow Pakistanis have found an out of the ordinary resemblance between a Pakistani and Bollywood personality. This keeps happening every now and then.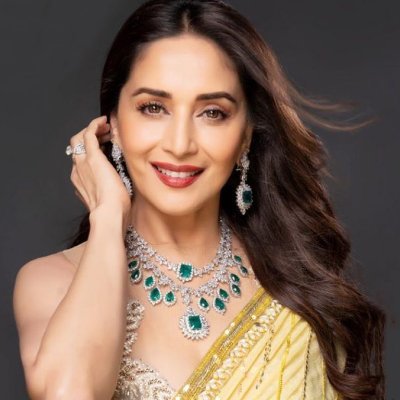 At times, people look so much like other celebs that it is not easy to tell them apart. And as it appears, the same happened here. Khawar's sister definitely looks a lot similar to the Dil To Pagal Hai starlet.
Let's look at what our social media fellows have to say about it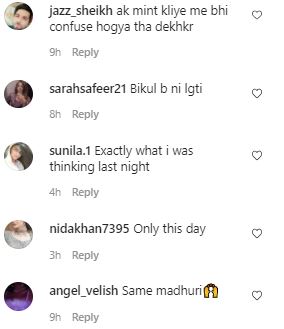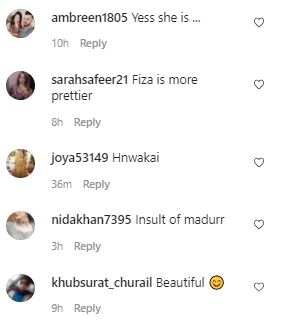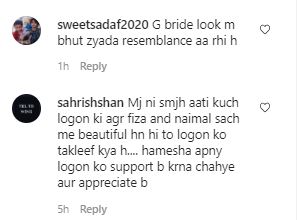 Well, look like we have some mixed opinions. Nonetheless, to each his own. One cannot deny the fact that the Pakistani actor's sister is a doppelganger of a Bollywood actress.
Just yesterday, we discovered another doppelganger of a Bollywood actor from the wedding events. Dr. Fazeela Abbasi, the sister of the well-known actor Hamza Ali Abbasi, who is also a famous Pakistani dermatologist was spotted at Naimal Khawar Abbasi's sister's wedding.
After the pictures of her with Abbasi and the Verna actor surfaced on the Internet, people could not help but see her resemblance with Katrina Kaif. And we could not agree more!
Like these two, another lookalike celebs came to the limelight previously, which share a super uncanny resemblance. Pakistani actor Ali Rehman looks remarkably similar to the Indian actor Nakuul Mehta, his doppelganger and you will agree with us too!
What do you think of this story? Let us know in the comments section below.