The renowned actor Fiza Ali recently sustained injuries as she slipped from a dune of soil during acting with singer Malook, now, she asks her fans to pray for her quick recovery. This happened in Dhala Kalan village in the limits of the Khudian police station.
Besides being an actor and host, Ali is also a model. In the video that went viral on social media, Ali, dressed in a red dress, was dancing on top of a mound of soil when she lost her poise, slipped, and fell to the ground.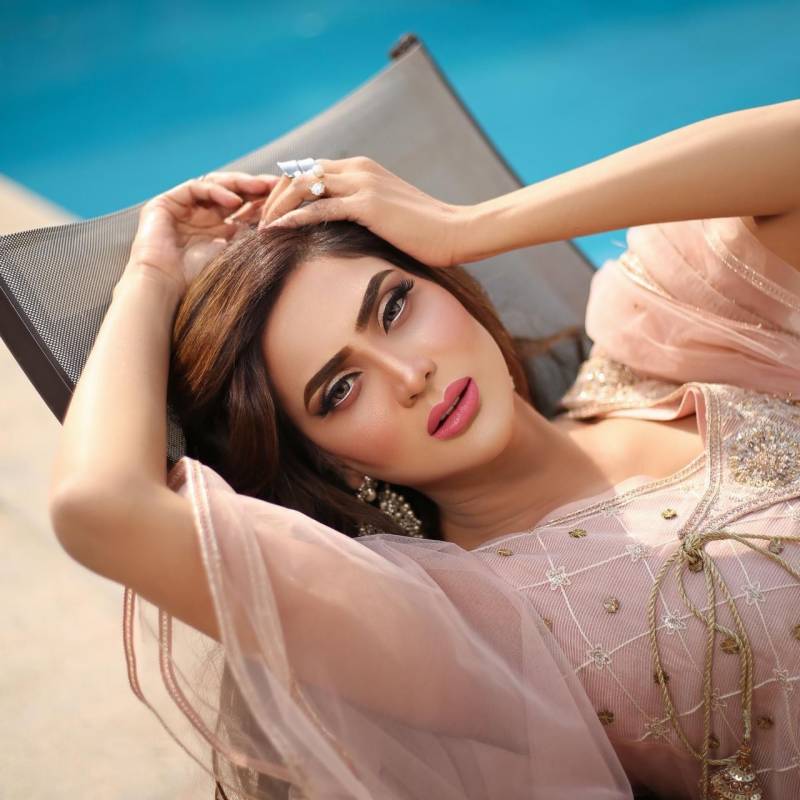 Upon regaining consciousness, the 40-year-old model began experiencing lightheadedness and headache while the remote location raised the production team's anxiety. Her condition was described as stable at a local hospital.
The Kaisay Kahoon star took to her Instagram stories to update her fans on her health. In the pictures, we can see Ali receiving medical treatment. Additionally, the pictures show that her daughter is inseparable from her at the hospital.
"Not well," wrote the Subh Ki Fiza host. "Please pray for her fast recovery."
Have a look at these: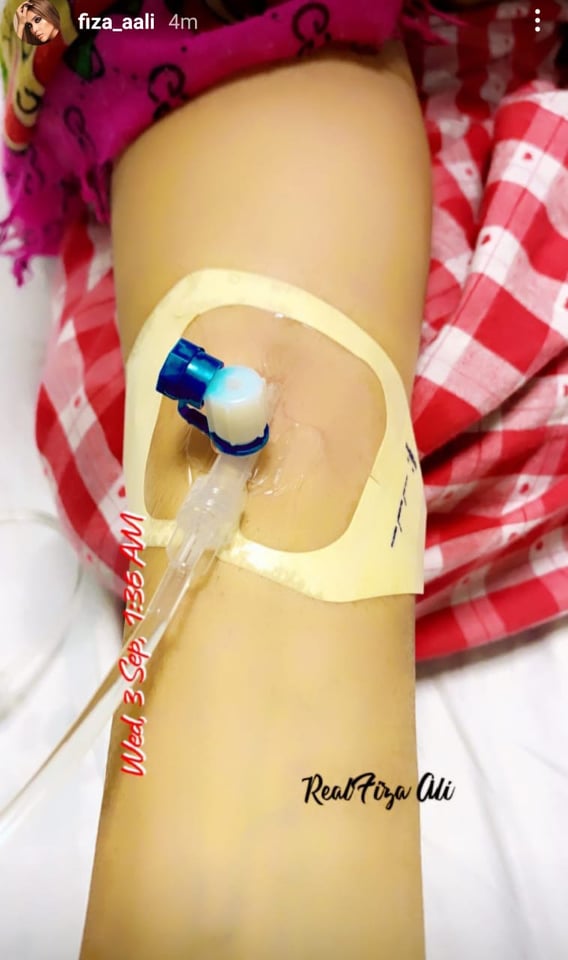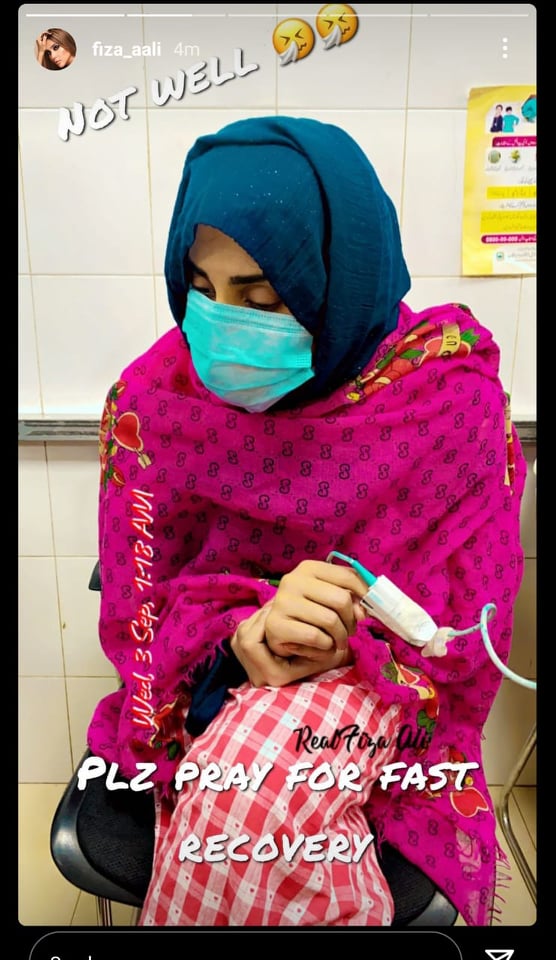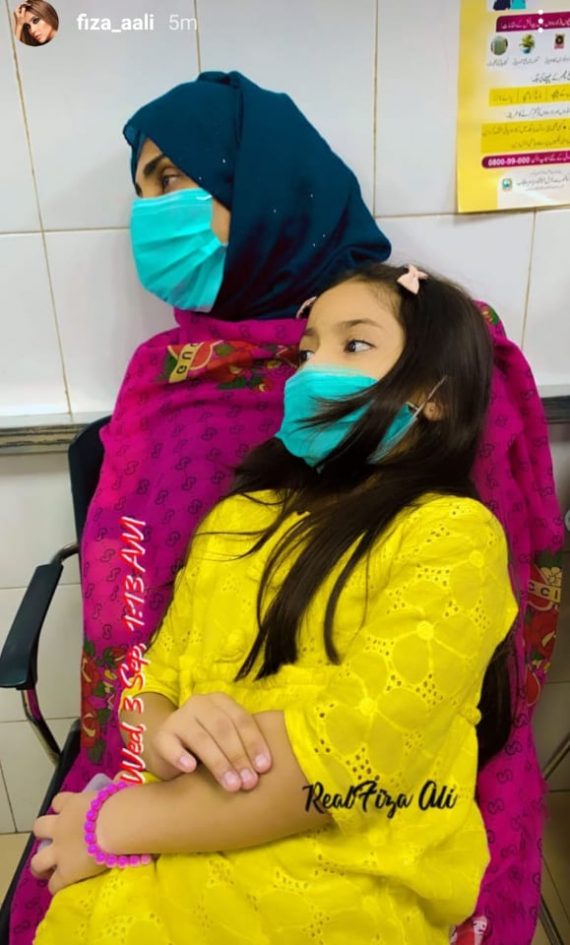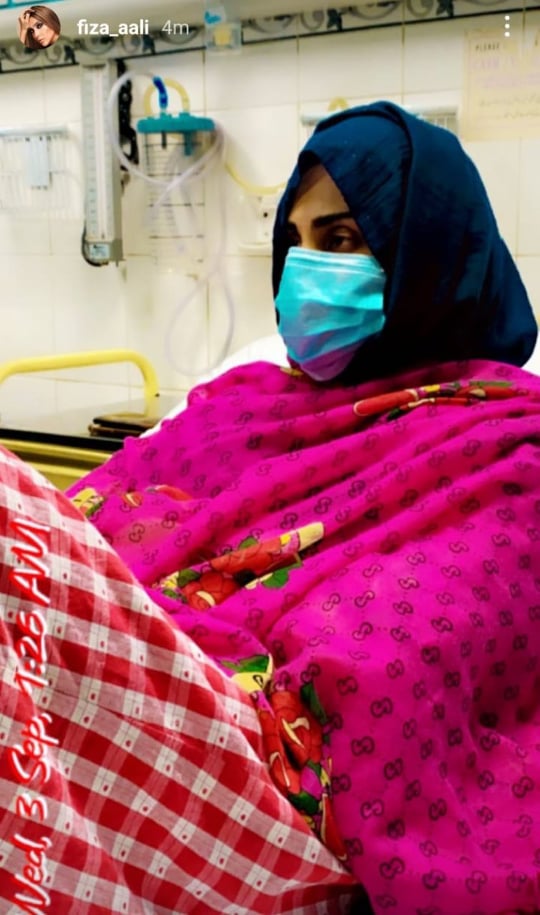 Ali's modeling career began in 1999. She started her acting career in 2003 with the television drama Mehndi. Some notable television shows featuring her have been Love Life Aur Lahore, Chunri, Woh Subah Kab Aayegi, and Moum. Ali started hosting a morning show called Subh Ki Fiza on A-Plus in 2012. She also does a game show.
Video of the shooting incident:
Earlier, as Ali opened up about her personal life in an interview, she broke into tears recalling her scarring past. Ali then went on to talk about her scarring childhood. "When I was a kid, my father left us, but my mother always sent us to his place so we could see our grandparents," she shared.
"He was irresponsible, he brought no money into the house, and he could not afford to pay our expenses," she said. "Not once do I recall my father picking me up from school or paying for my school fees."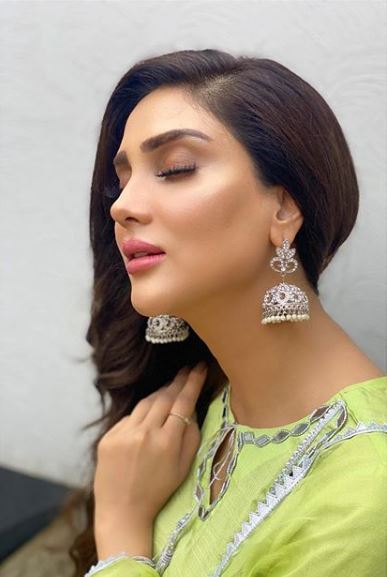 The host further asked Ali about her mother's first marriage and the relationship of her father and mother. "He would come and get money from my mother and go, he always wanted money to pay his expenses. As a child, I witnessed my father beating my mother."
Ali broke into tears as she recalled the adversity of her late mother, and made some more shocking revelations.
The actor was also attacked and harassed last year by a woman driving a Mercedes.
What do you think of this story? Let us know in the comments section below.