Every national monument tells a tale. They represent the struggles and sacrifices made by our founding fathers for the formation and establishment of Pakistan.
Located in Lahore, Minar-e-Pakistan is one such monument that signifies an "important stone laid" in the creation of Pakistan – a gathering that led to independence. While we all know that it is located at the exact place where the resolution for an independent homeland was passed in 1940,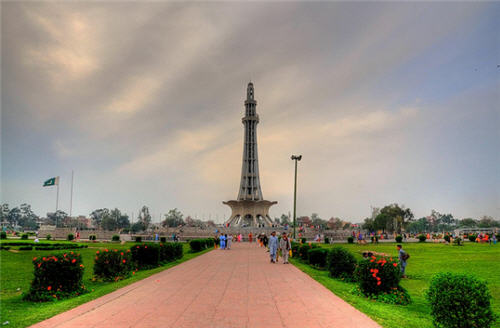 let's have a look at some other important details that are definitly worth knowing…
Quaid-e-Azam & Minar-e-Pakistan
Minar-e-Pakistan was constructed as a memorial for The All India Muslim League's decision to have a separate and independent homeland. It was also built at the same site where Quaid-e-Azam was seated during the event.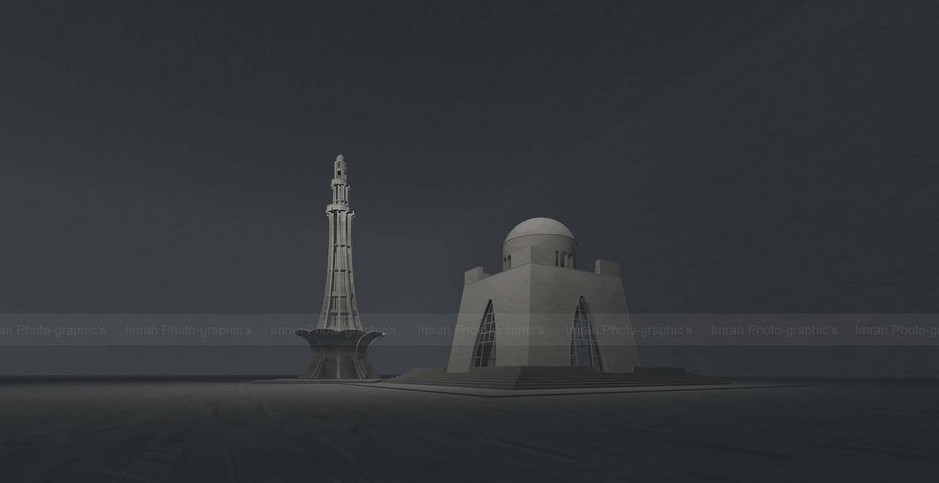 Source: WordPress
Construction Cost & Contributions
The construction work of Minar-e-Pakistan was started in 1960 and it continued for eight years. It was, finally, opened to the public on 31 Oct 1968. While it was built at an estimated cost of more than PKR. 500,000,  the money for constructing this monument was raised by imposing additional taxes on cinemas and horse racing. An appeal to the public was also issued by the governor of West Pakistan for contributions.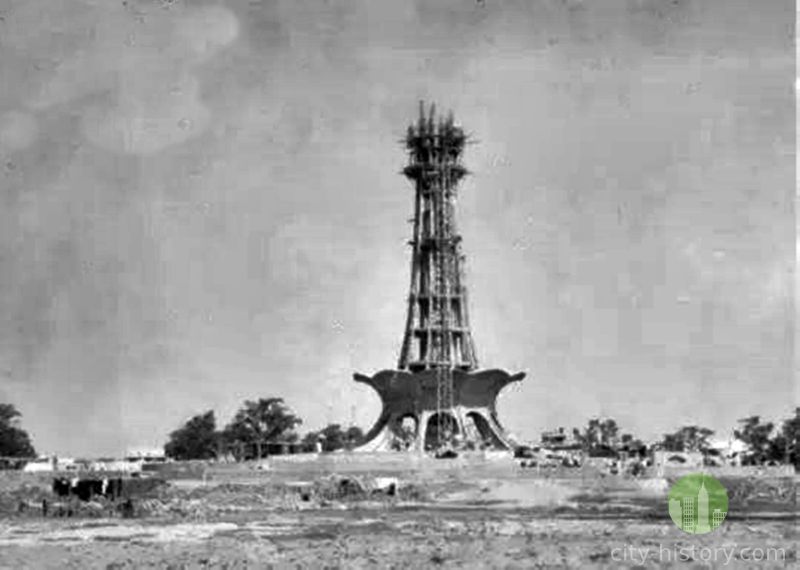 Source: WordPress
Courtyard of Minar-e-Pakistan
Another significance of Minar-e-Pakistan is that it embraces the writer of Pakistan's national anthem; it is the final resting place of Hafeez Jalandhari. He is buried in the courtyard of the monument.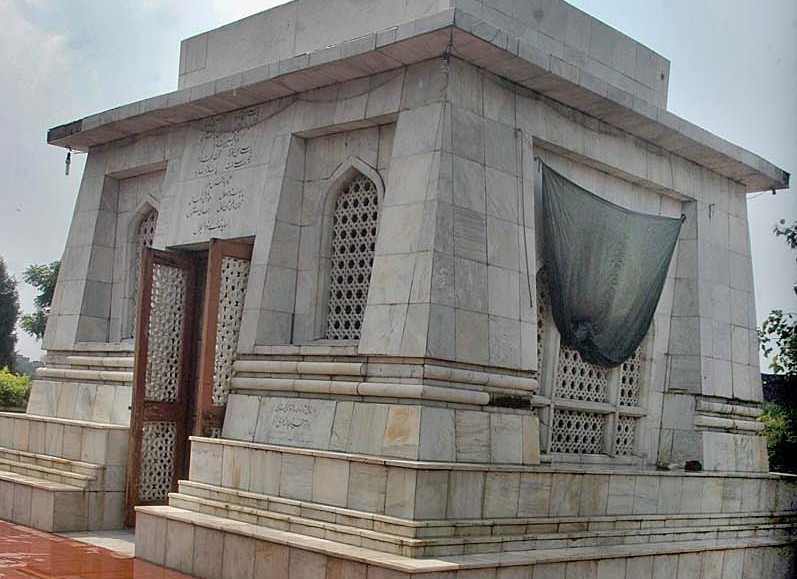 Architectural Design & Aesthetics
The tower, which is a beautiful blend of mughal and modern architecture, was designed and supervised by Nasreddin Murat-Khan. He was an architect and civil engineer. He was assisted by Engineer Abdur Rehman Khan Niazi. Total height of Minar is about 70 meters above the ground.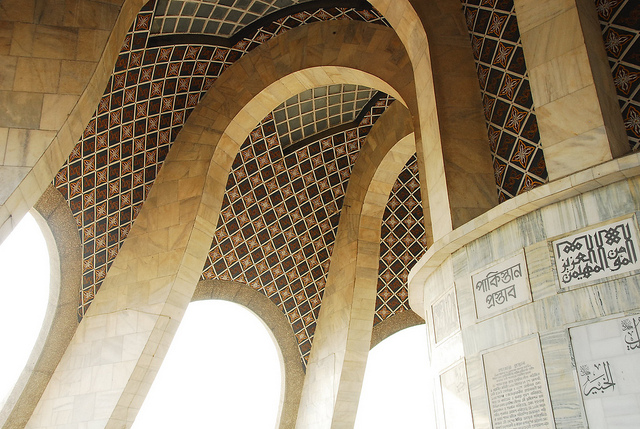 The base is comprised of four platforms, each of which is built with different stones. First platform is made up of Taxila stones and second was built with hammer-dressed stones. The designers used chiseled stones for the third platform and white marbles for the fourth one.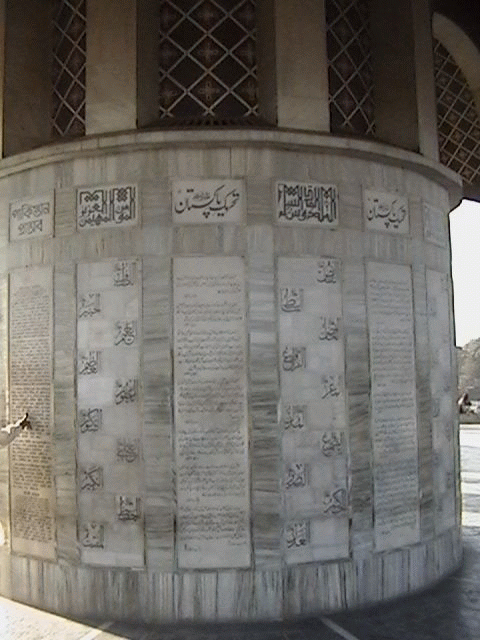 The Quranic verses, speeches of Allama Iqbal & Quaid-e-Azam, national anthem, as well as the resolution of Pakistan itself is written in various languages on the white marble at the base of the minar.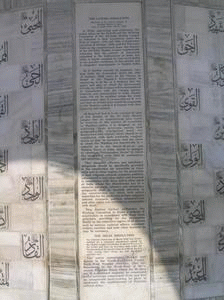 Badshahi Mosque
The rostrum provides a clear scenic view of Badshahi Mosque and some other historic buildings are also located around the vicinity of this monument.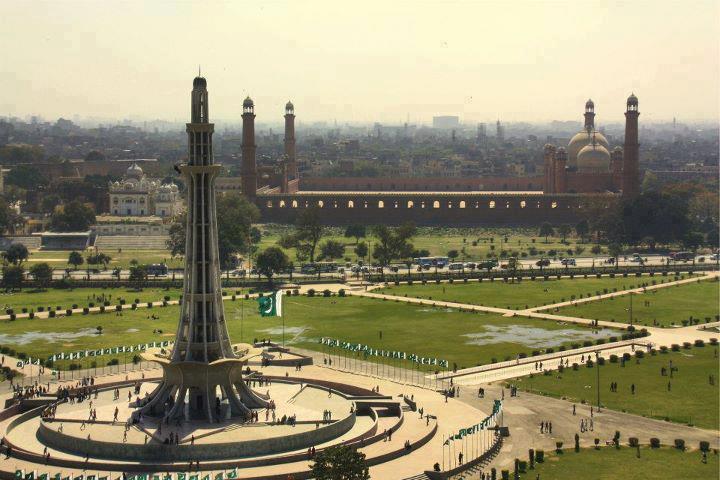 Minar-e-Pakistan denotes the struggle of our founders and forefathers for freedom, and  visiting this monument does rekindle the passion and love for Pakistan.