He's been condemned by other Muslim leaders and some local imams have even refused to greet him. But Imam Daayiee Abdullah – believed to be the only openly gay imam in the Americas – is proud of his story.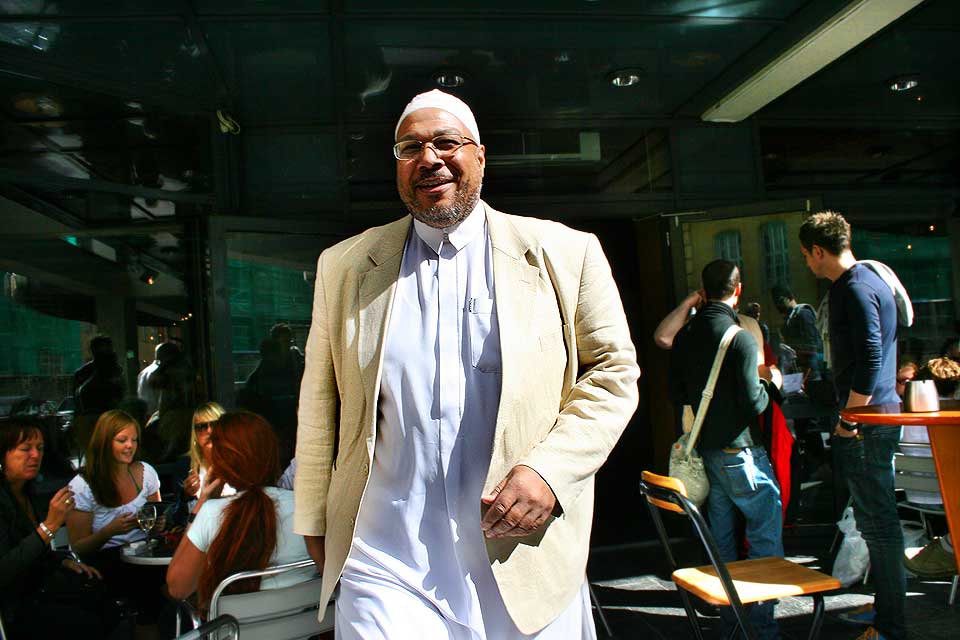 Source
The 61-year-old Abdullah was born and raised in Detroit. He came out as gay at the age of 15 and converted to Islam at 33 while studying in China. He studied the religion in Egypt, Jordan and Syria. He now serves as the Imam and educational director of the Light of Reform Mosque in Washington, D.C.
His first act as an imam? Performing funeral rites for a gay Muslim who died of AIDS.
"Nowhere in the Quran does it say punish homosexuals. And historians have also never found any case of the Prophet Muhammad dealing with homosexuality," Daayiee told Dean Obeidallah, an American Radio show host of Palestinian-Italian descent.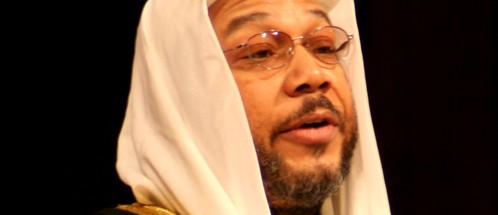 Source
He serves as the imam and educational director of the mosque, which he helped form more than two years ago to be a safe space for values and practices that other mosques may eschew.
During his service, women and men kneel side-by-side and women are allowed to lead prayers – actions that have sparked controversy even among American Muslims.
"We do not limit people by their gender or their sexual orientation, or their particular aspect of being Muslim or non-Muslim," he told America Tonight. "They're there to worship."
The mosque's congregants are diverse and represent a wide range of cultures, religious upbringing, and sexual orientations.