Mufti Aziz-Ur-Rehman, a 70-year-old religious cleric and vice ameer at Jamiat Ulema-e-Islam in Lahore, was filmed sexually assaulting a teenage student. The footage went viral on Tuesday. Finally, Lahore police have registered a case against the cleric.
Pakistanis were shocked by the video and demanded immediate action. With the footage, the teary-eyed survivor also released a video message claiming, "My attacker's sons have threatened to kill me for exposing him [Mufti Rehman]". The survivor, in distress, shared that he is in hiding and added, "It is better I die" out of fear of retaliation in the recording.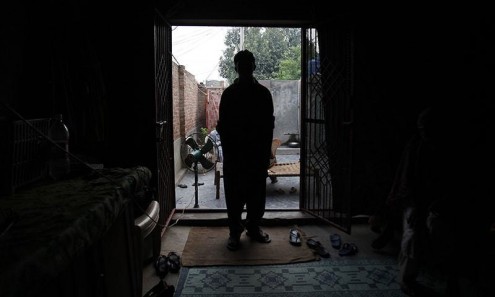 Mufti Rehman, whose membership has been suspended by his party, also issued a video statement. He denied his involvement with the viral video. In addition to this, he claimed, he was "drugged" by the boy.
Case registered against the cleric
Earlier, the police said they had not received any complaint till the filing of this report. On Thursday, it emerged that the Lahore police have registered a case against him. The case registered at the North Cantt police station under Sections 377 (unnatural offenses) and 506 (punishment for criminal intimidation).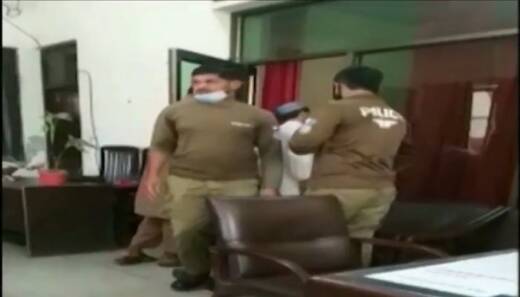 According to the FIR registered on June 17, the victim said that he got admission to the Jamia Manzoorul Islamia in 2013. He added Mufti Rehman accused him and another student of cheating during the exams by getting someone else to sit for it. "Over this, I was also banned from giving exams at the Wafaqul Madaris for three years," he said in the complaint.
For three consecutive years
Mufti Rehman was unmoved by his pleas. However, he said that he might reconsider if he engaged in sexual activities and "make him happy". The victim added that he had no choice but to be subjected to sexual assault. "Mufti Rehman promised to lift the ban and to pass me in the exam, but despite assaults every Friday for three years, he did nothing and blackmailed me more."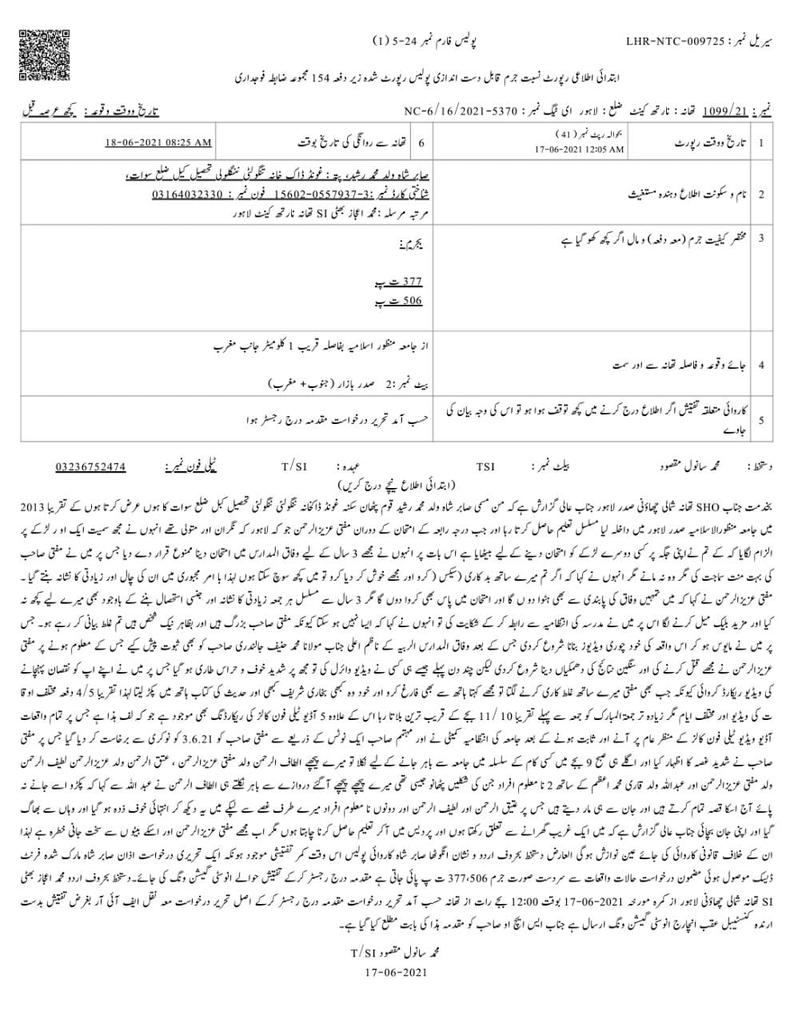 The victim reported the incident to the madrasa's administration but they accused him of making a false statement. He then began recording the abuse and showed it to Wafaqul Madaris al Arabia Nazim. "After this Mufti Rehman started threatening me with dire consequences as well as my life," he said.
Pakistanis call for nationwide purging of pedophiles from religious seminaries
Due to audio and video recordings, the Jamia Manzoorul Islamia administration removed Mufti Rehman. This angered the cleric.
He is now under threat from Mufti Rehman and his sons and requested that they be dealt with. Previously, a Molvi was abusing minor boys in a madrasa in Karachi.
What do you think of this story? Let us know in the comments section below.