If there's one thing Pakistanis love more than cricket and politics, it definitely is food. And we're not talking about ordinary food; us Pakistanis, we want the best food, highest quality, good quantity and most of all, a unique taste!
As of recent, it seems that Karachiites are slowly running out of places to eat with good hygiene and emphatic quality. However, all is not lost, because the news of this particular restaurant's opening has sparked lights in the eyes and butterflies in the hungry tummies of Karachiites!
Yes, we're talking about one of Dubai's most renowned Pakistani fine-dining restaurant that has just opened up in Karachi. The B&B Café and Restaurant! B&B opened in Dubai almost 10 years ago and is now considered as the go-to place when it comes to high-quality, tasty food. The green-and-wooden ambiance of the restaurant sets it apart from all other eateries. Who wouldn't want to have a good meal sitting here?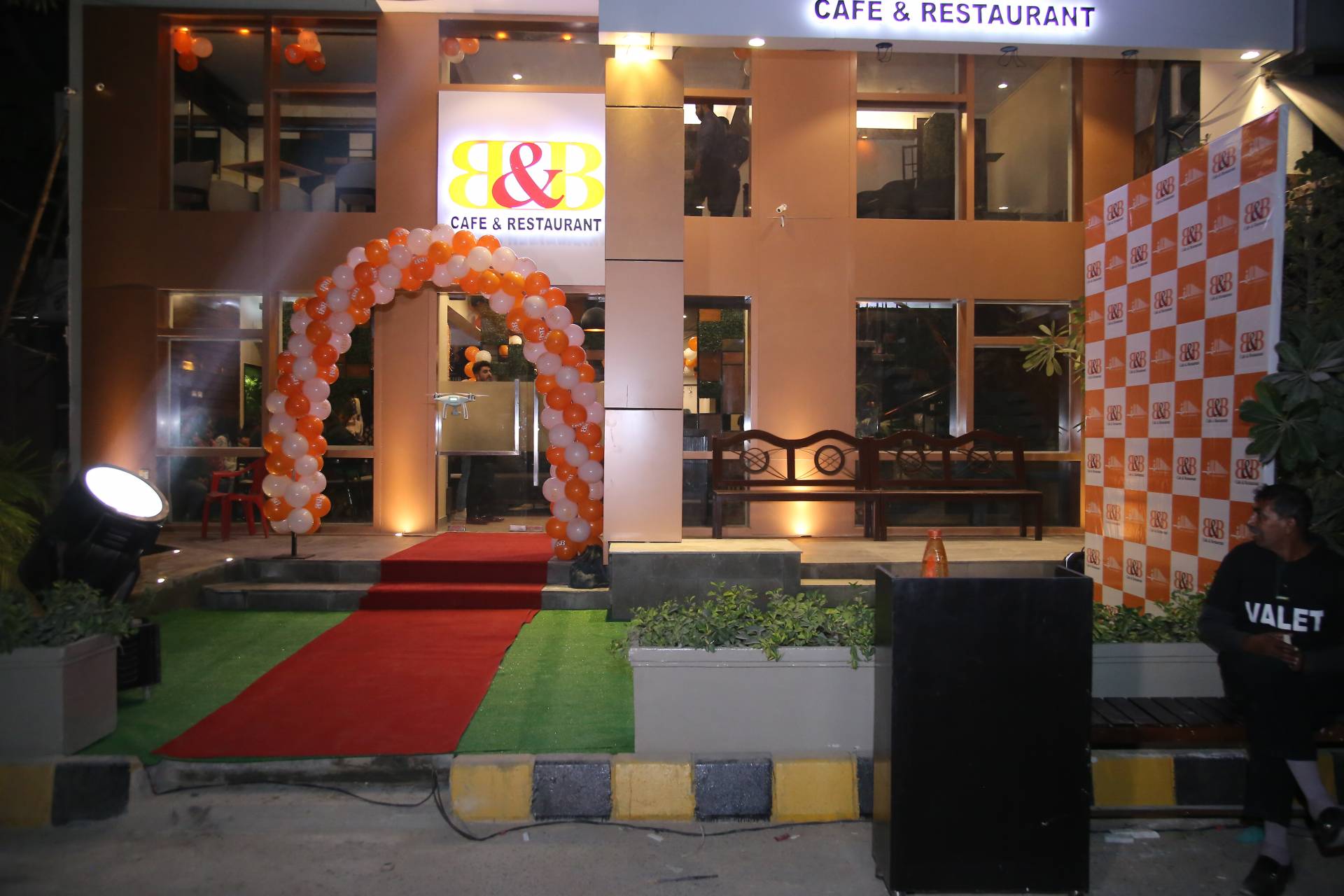 We're seriously contemplating if we've seen a better breakfast dish than this in Karachi… have you?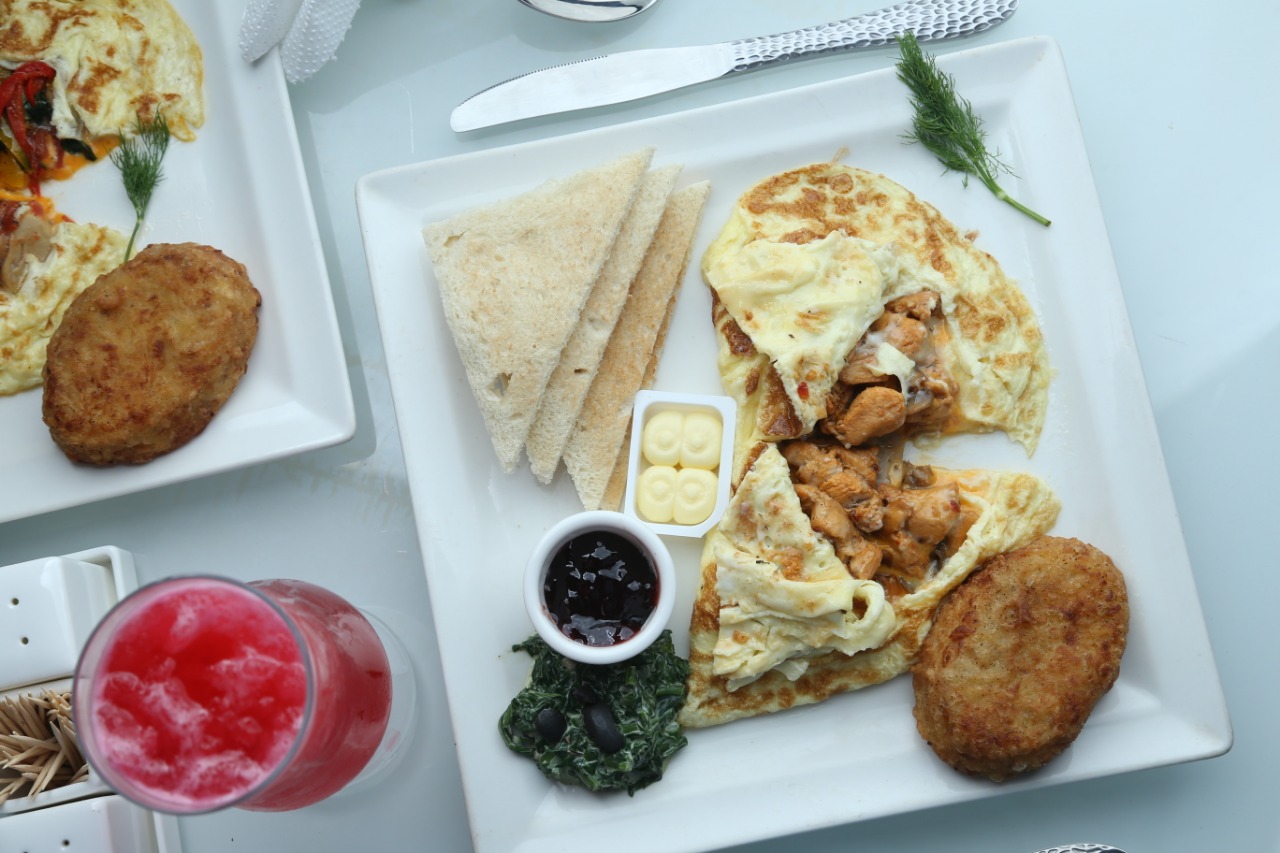 The restaurant offers Pakistani and American breakfast and is renowned for its mouth-watering specials that include that early morning Halwa Puri, the absolutely delicious Nehari and of course, soft and tender BBQ!
The news of B&B's launch has geared Karachiites to have desirable and delicious food within their reach. The restaurant is situated at main Shahra-e-Quaideen, PECHS, between the Nursery Flyover and Allah Wala Roundabout.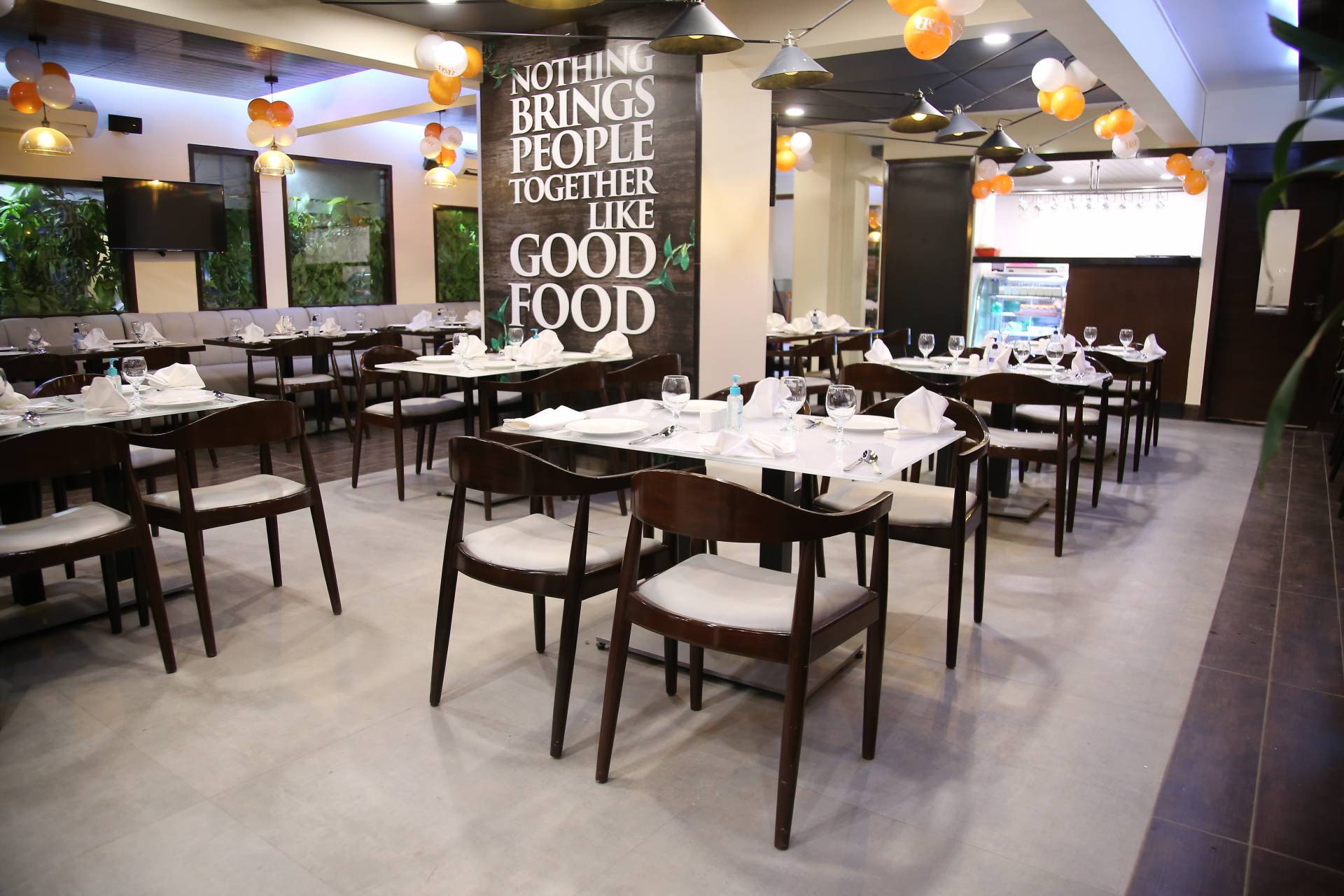 You ask how B&B is different from other fine-dining restaurants in Karachi? Well, B&B holds the honor of offering a plethora of options from American and Desi breakfast, under one roof, 7 days a week, which no other restaurant in the Metropolitan city offers!
Take a look at these delicious pancakes… with cream, and maple syrup!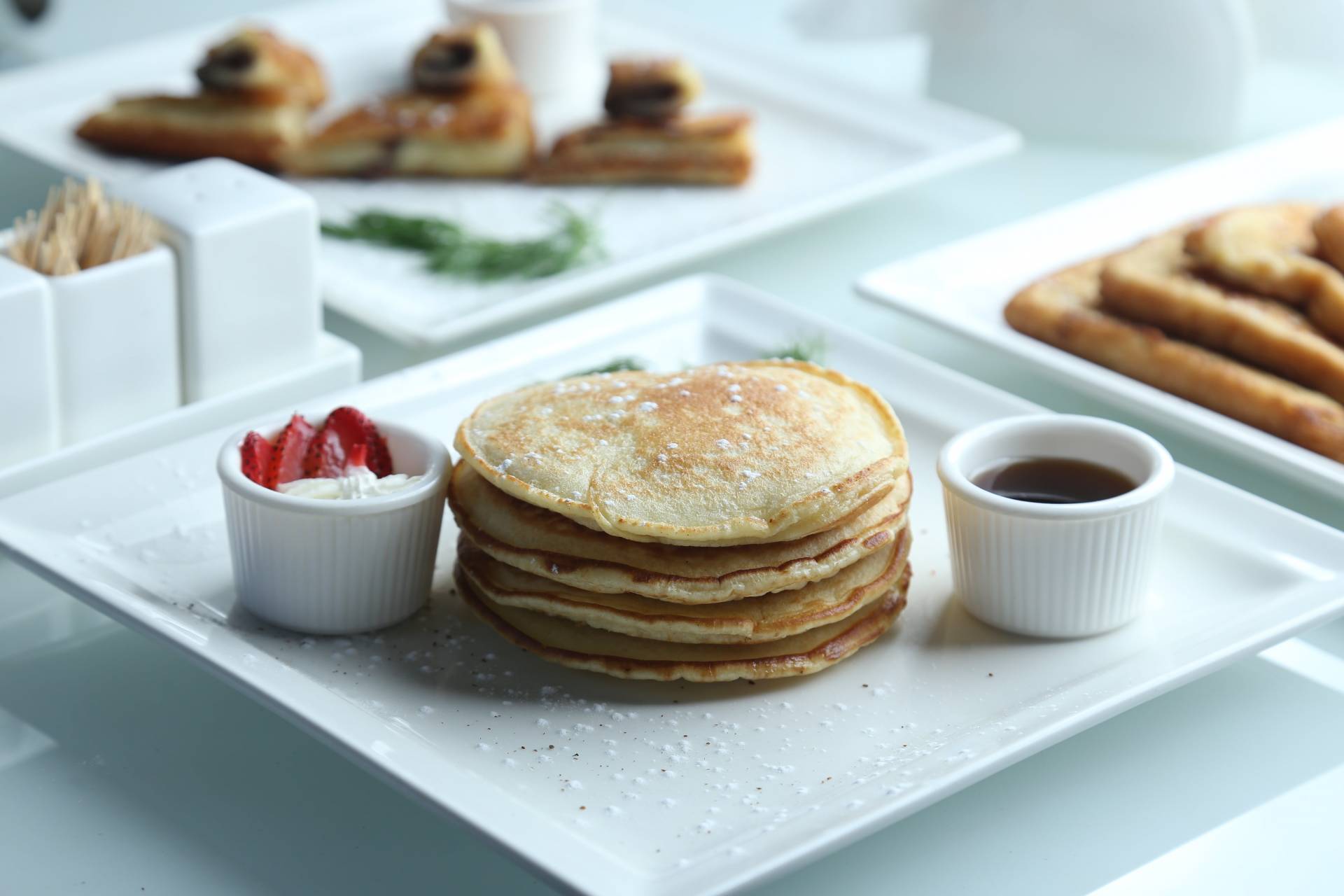 These prawns.. these absolutely gorgeous and fresh prawns, they deserve to be eaten with care!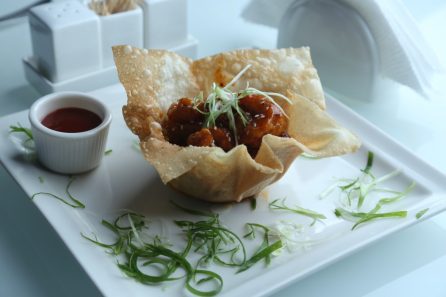 Breakfast specials include a variety of omelettes, pancakes, waffles, french toast, the famous B&B Nihari, and Halwa Puri – all at the same time! Apart from this, the restaurant also offers a wide variety of starters and scrumptious snacks.
Is it just us or does that Nihari look extremely tempting? The stuff of dreams!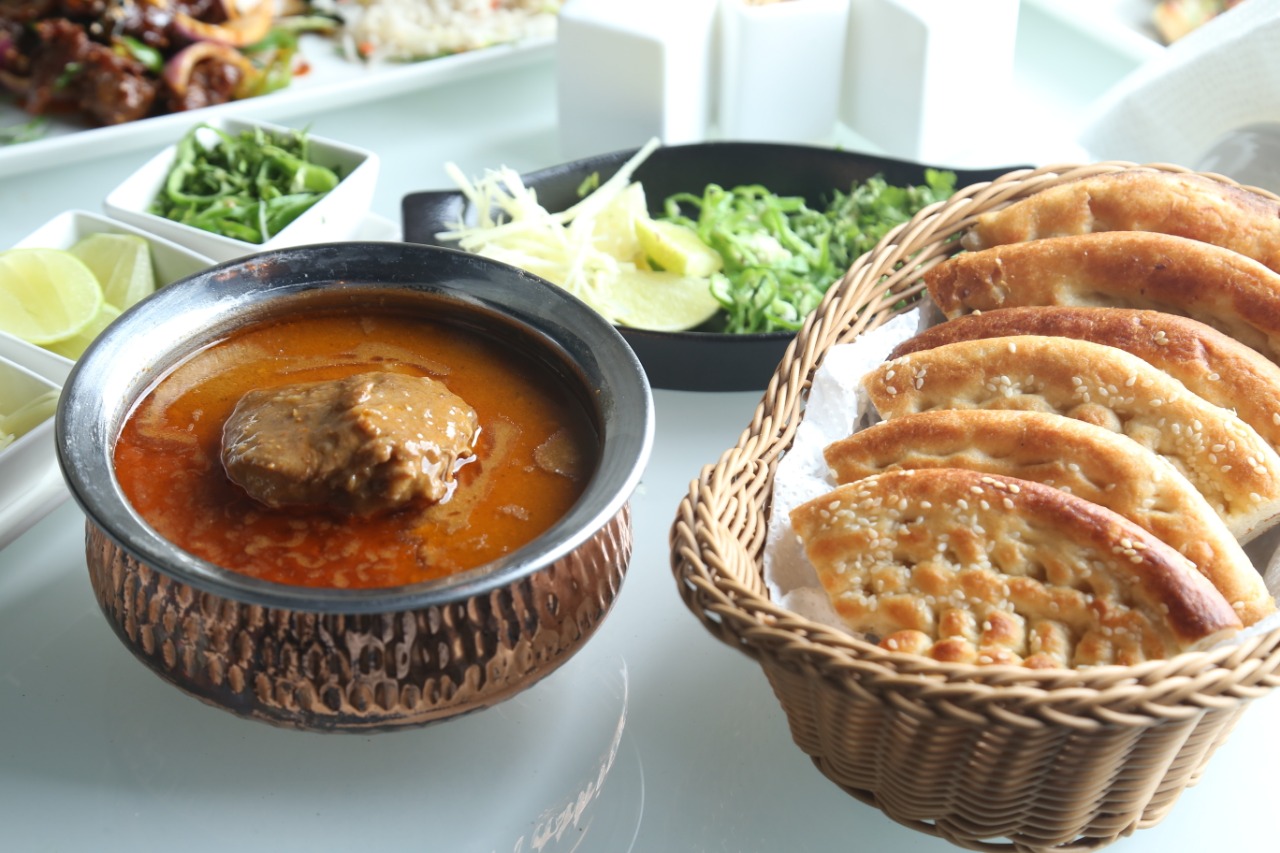 When it comes to lunch and dinner, B&B offers the most tender, tasty and surreal-quality variety of gravies and BBQ dishes. Once you're at the restaurant and see the renowned Kasturi Boti of B&B, you will be bound to order it. Everyone loves a good Karahi and Handi, but B&B's take on the dishes has been talked about in Dubai, one too many times!
Look at all this BBQ… so soft, so tender… to eat or it just keep looking at it? Beautiful!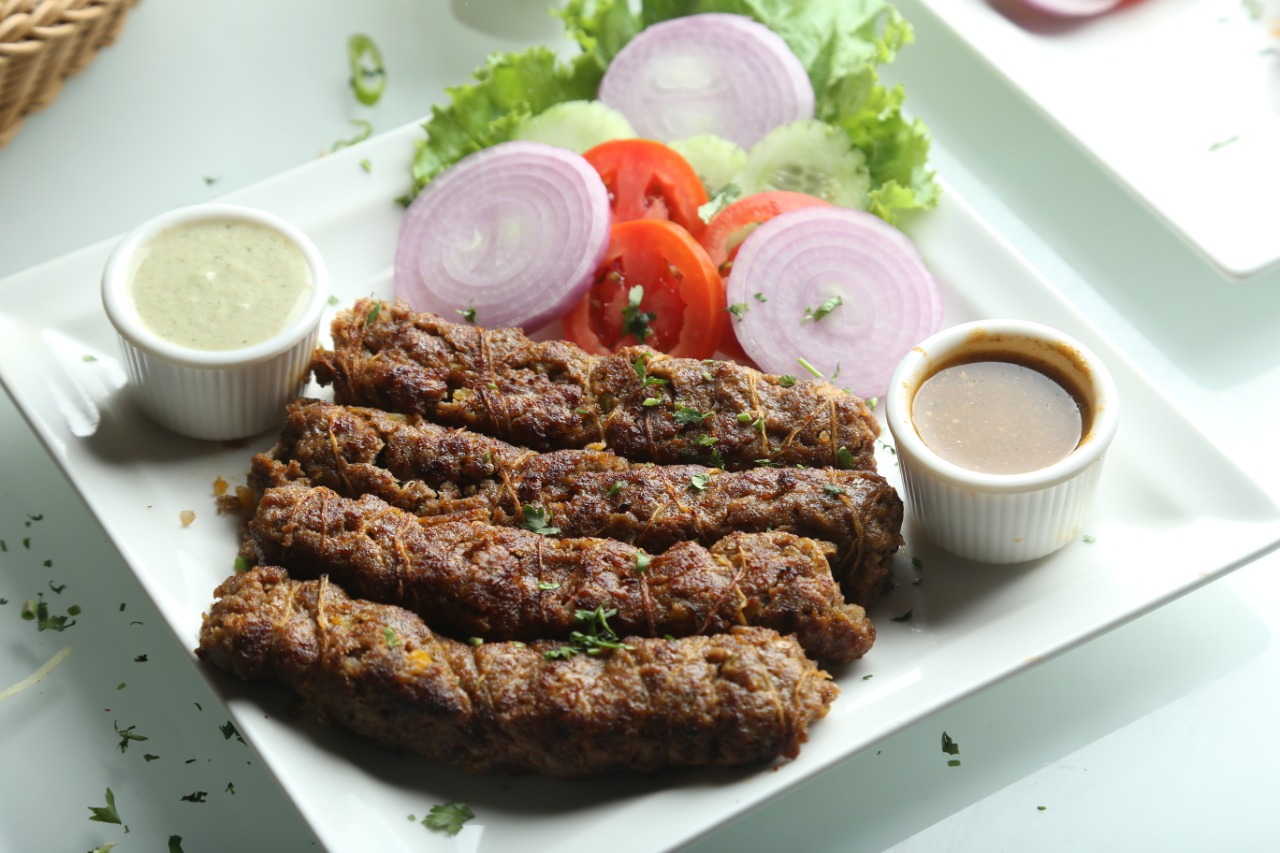 And this Karahi!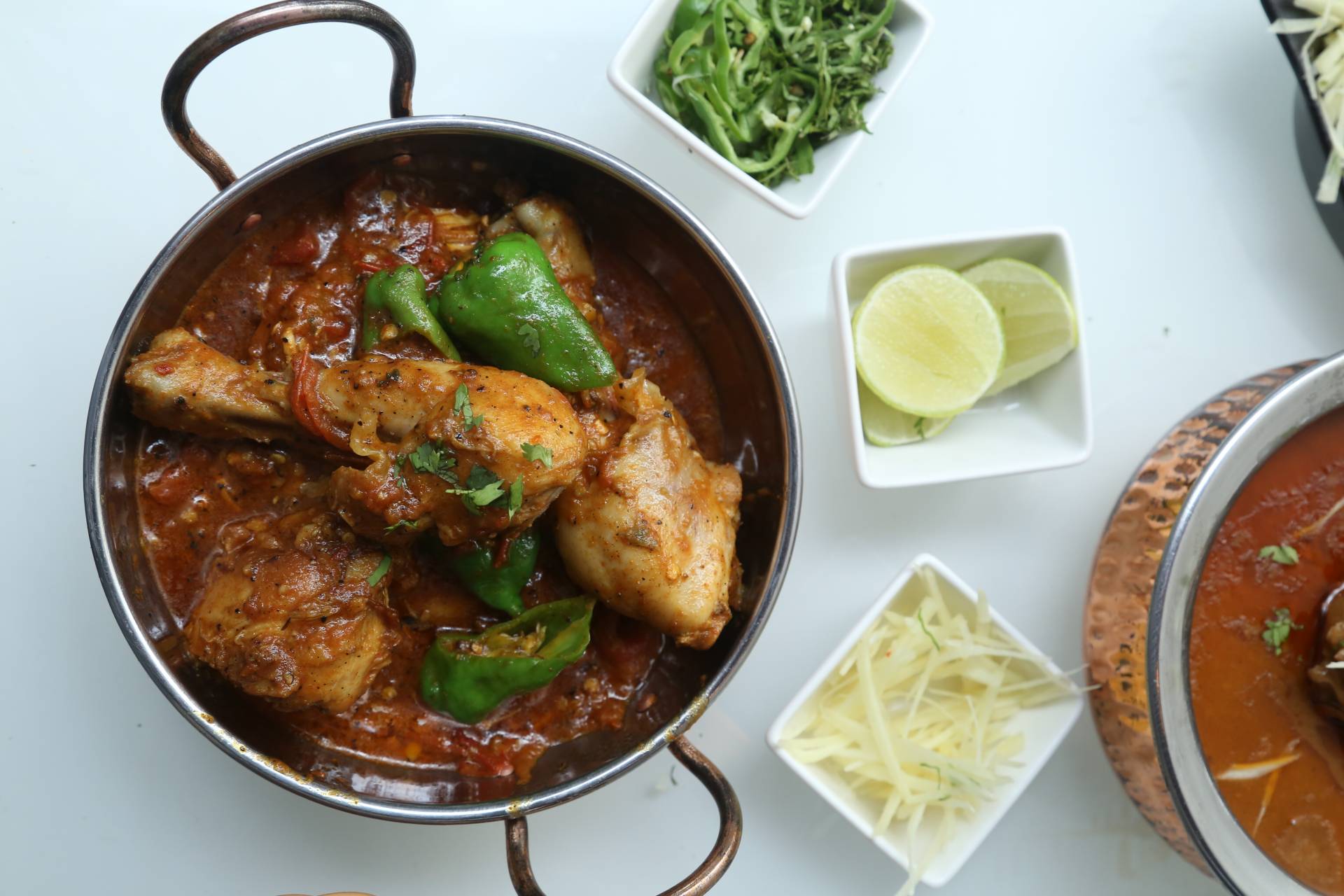 We're seriously not joking when we say mutton chops have never, ever looked better! WOW!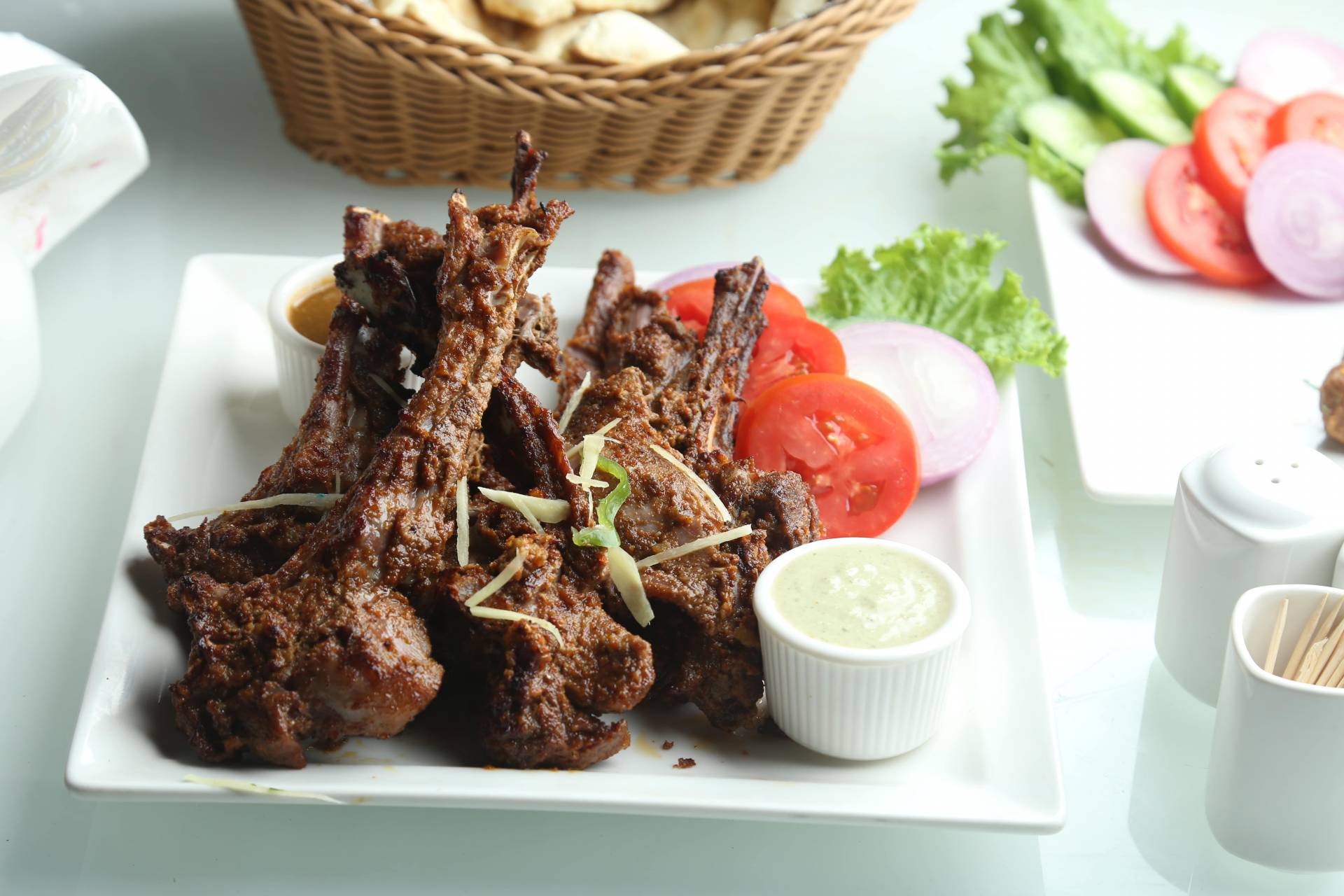 B&B doesn't just focus on offering a variety of delicious dishes under one roof, but taking care of hygiene and quality is one of their main aims. Since the brand has been tried and tested in Dubai, customer concern is always their priority!
It's not just desi food that's tempting, look at the high-quality Chinese food!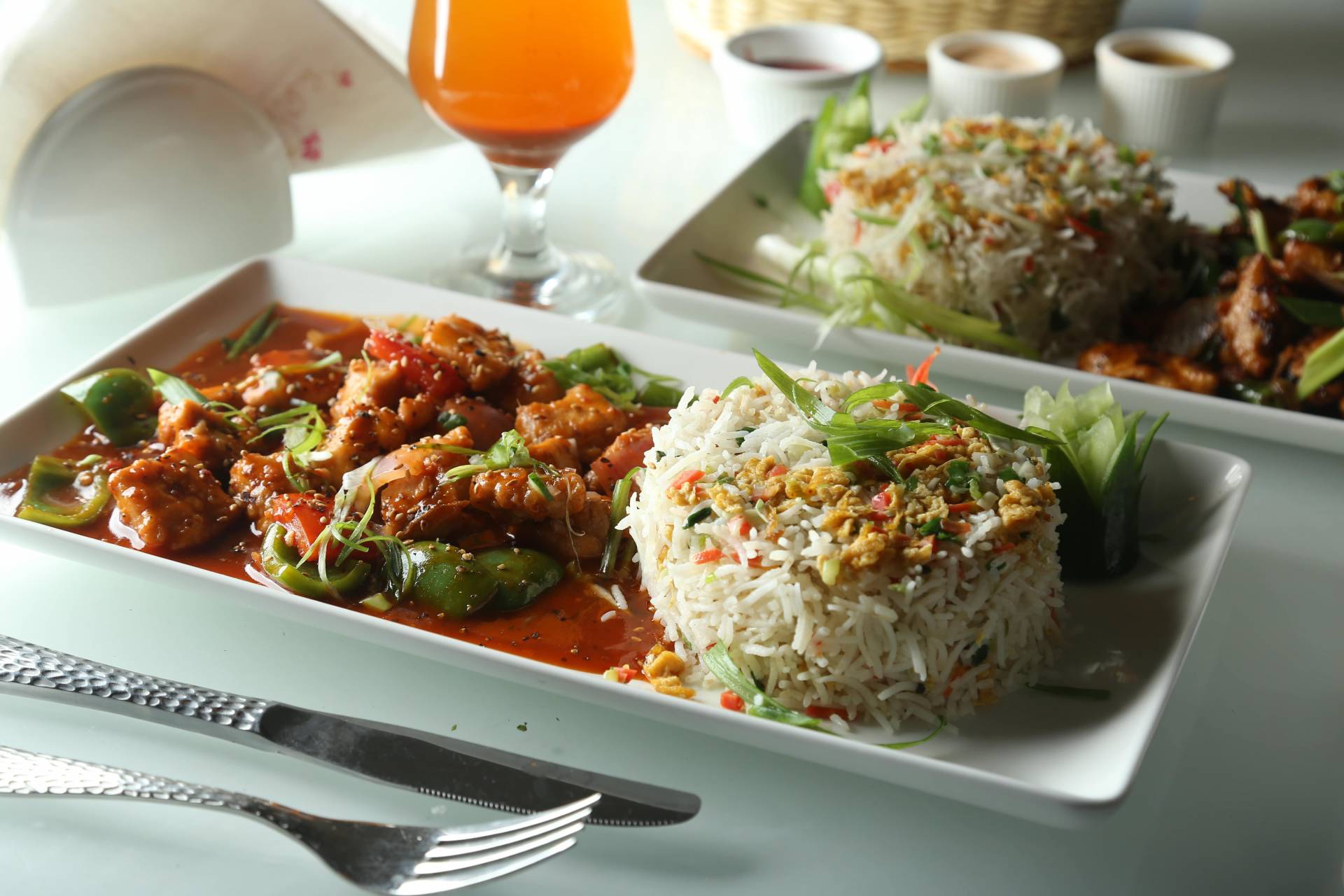 B&B also has a great variety of snacks and fast-food. See the scrumptious looking club-sandwich and prawn-balls?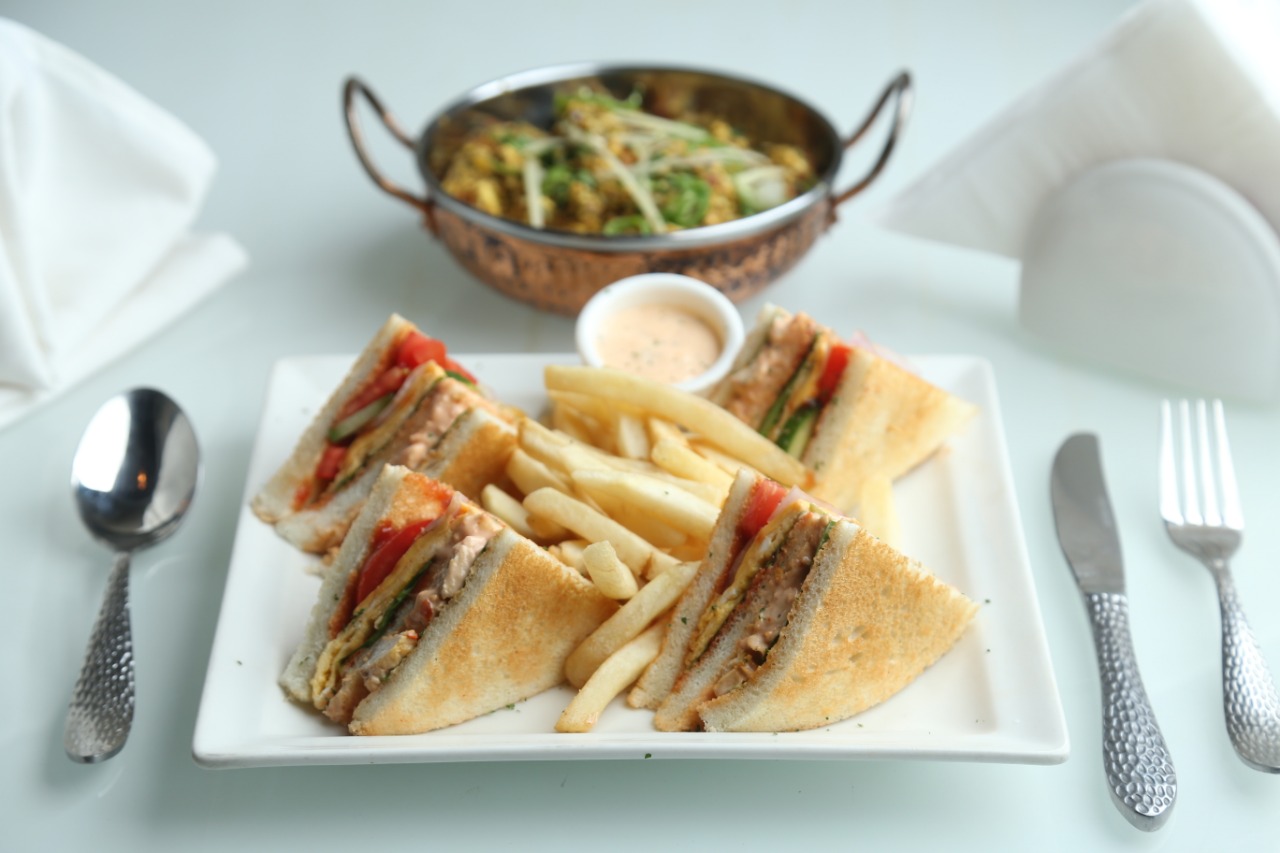 They look delicious!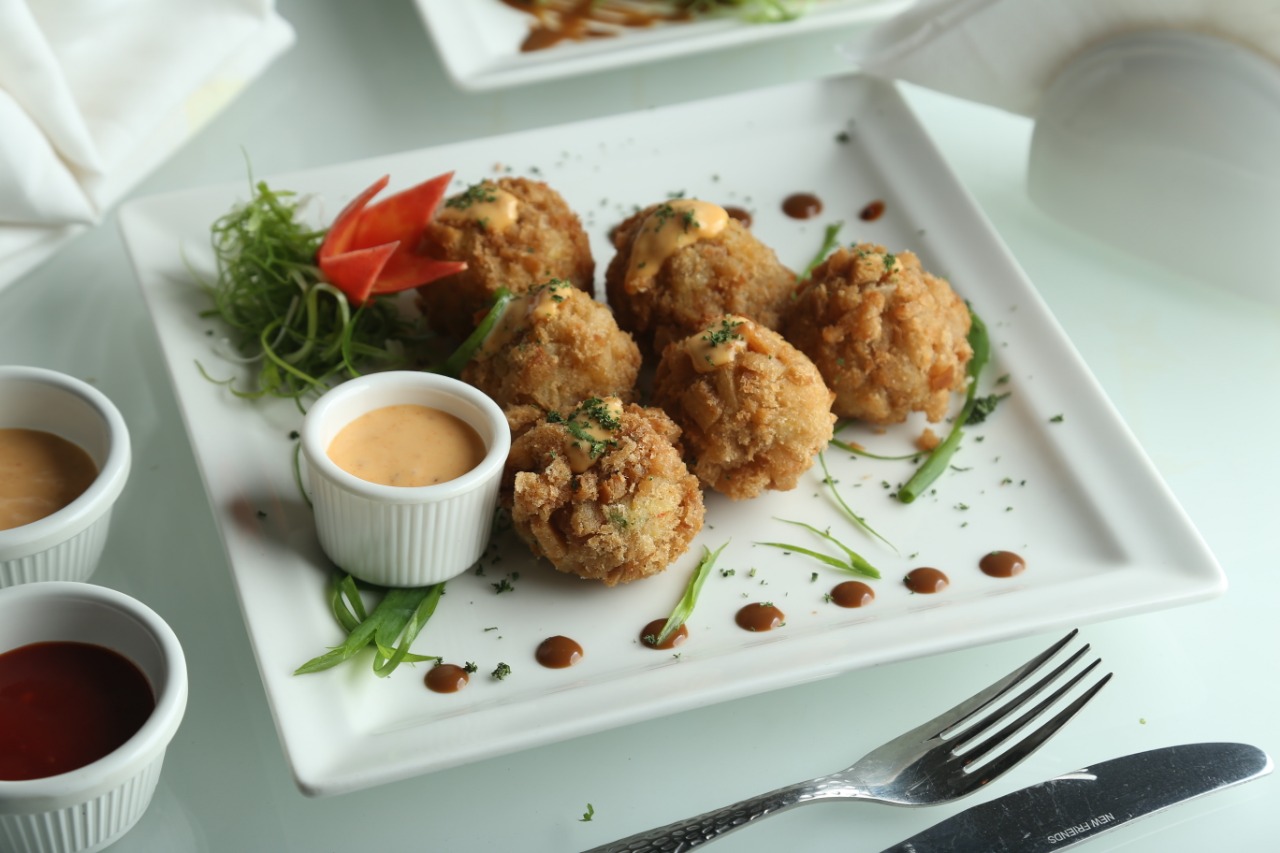 Furthermore, the good news doesn't stop here. After their launch in Karachi, B&B is focusing on expanding to other cities, which is a definite good news for foodies of other cities. B&B's venture in Karachi is not a franchise and is a product of the original owners, Alif Investments, UAE.
SO, KARACHI, ARE YOU READY TO JUMP ABOARD THE B&B TRAIN AND ENJOY THE BEST FOOD YOU'VE TASTED TILL DATE?