A lot has happened since we last met. I was prepping you guys up for an exciting election that took place on FANTA Pakistan's official Facebook page. We all placed our votes. But if somehow you failed to make the single click and if it could have influenced the result we have today, then you are in for an utter disappointment. Anyway …
We have a winner! Zaid Ali T makes the announcement that has gripped us all
You guys voted, you supported & finally Fanta's Teen Marketing Officer is none other than Hina Altaf Khan! Let the fun begin teens. #FantaTeenTakeover

Posted by Fanta on Saturday, October 21, 2017
Congrtaultionssss to Fanta Teen Marketing Officer Hina Altaf Khan and #TeamHina!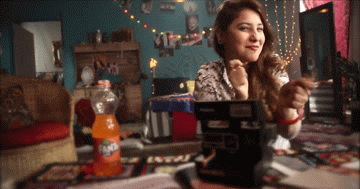 Kudos to #TeamHina for their resilience. You guys are da real MVP! Whether it be the followers of Hina Altaf or Maria Unera; for a fact we know that this is just the beginning. Now, only FUN awaits us and Hina Altaf will make sure.
Kya se kya hogaya…? Let's round up everything we have come to, so far
We learnt that FANTA Pakistan's headquarters were taken over by Teens. Zaid Ali T, Maria Unera and Hina Altaf were on the frontline. Zaid Ali T was announced our Chief Fanta Fun Officer and he led the election between Maria Unera and Hina Altaf.
Long after, Zaid Ali T announced an exciting competition which was held between Maria and Hina
Their voting speeches prepped up Pakistanis to grab their smartphones and start voting.
REMEMBER THIS DEBATE? REVEALS HOW TOUGH OUR CONTENDERS WERE
The election may have ended, but this debate still remains relevant and an amazing source of entertainment to watch.
The debate proved everything. It was a tough, tough call. The competition was insane and it goes long if we talk about what a test of nerves it had been through this time.
The clash between Maria and Hina took a toll on social media. Fans of either celebrity have had long discussions in comment sections about who would make everyone have the most FUN. #TeamHina and #TeamMaria were engaged in full-swing. It was insane!
But now, all is laid to rest. We have a winner and a lot to celebrate!