Disclaimer*: The articles shared under 'Your Voice' section are sent to us by contributors and we neither confirm nor deny the authenticity of any facts stated below. Parhlo will not be liable for any false, inaccurate, inappropriate or incomplete information presented on the website. Read our disclaimer.
This story has been submitted by Shehzad Hameed Ahmad.
Pakistani filmmaker Shehzad Hameed Ahmad has clinched a silver award at the 2020 Handle Climate Change Film Festival. Ahmad got the award for his documentary film on Brazil's Amazon Rainforest in Shenzhen, China. 
Ahmad's documentary titled 'Brazil's Amazonian Battle' won out from a challenging submission of more than one thousand films. 
Clad in traditional Pakistani attire, Ahmad thanked his film crews in Brazil and the editing team in Singapore. He pressed for governments to protect this quintessential resource.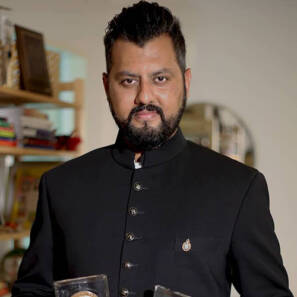 For his film, the Singapore-based filmmaker traversed across Brazil's rainforests on an investigative journey. His work exposed illegal gold miners who are cutting down trees to mine for gold.
Deforestation across Brazil's Amazons has increased by 30% since Brazilian President Jair Bolsonaro came to power. More than 120,000 square kilometers of the forest have been destroyed. That's the size of 8.4 million football fields. It has displaced around 400 indigenous groups. It has also decimated a vast store of carbon that is vital for tackling climate change.
The filmmaker spent 15 days in the rainforests spending considerable time with the Mundurukku Tribe. Its drinking water is poisoned due to mercury.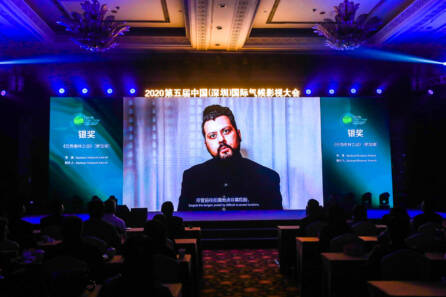 Handle Climate Change Film Festival (HCCFF) is a platform for governments, enterprises, NGOs, media, and the public. It helps exchange information, share resources, and participates in actions. 
Due to COVID-19 travel restrictions, Ahmad recorded his acceptance speech from Singapore.
Shehzad Hameed Ahmad's work gets global recognition
Previously, Ahmad has also won a record six New York Festival medals in Los Angeles for his work. He also won two Global Media Awards in Germany for his documentary films. Mediacorp awarded him the Mediacorp News Award of the Year in 2015.
Ahmad has also won Pakistan's Agahi Journalist of the Year 2016, Tagore Film Festival 2020, Canada International Film Festival 2020.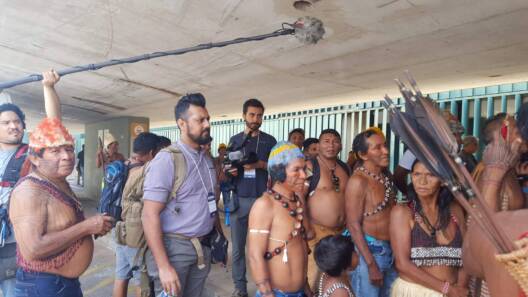 Ahmad has worked on diverse topics. He had exposed white supremacist militias in the United States and filmed Lashkar-e-Taiba in Pakistan. He has met ISIS recruiters in Marawi, discovered ghost Pakistani girl schools, and exposed child marriages in Nepal. Ahmed also documented human rights violations in war zones of Afghanistan, Marawi, and Sulawesi.
Dawn News, National Geographic, and Crime and Investigation Channel amongst others have shown Ahmad's work as well. This Pakistani filmmaker is making the country proud through his awards!
What do you think of this story? Let us know in the comments section below.