Pakistan's fight against polio continues on with dedicated teams on board that share the same purpose, and dream of a polio-free country. Although there still are areas where parents show resistance towards polio vaccinations but fortunately, the campaign has been a success and the number of polio cases is reduced from 20,000 every year in the early 1990s to only eight cases in 2017 and twelve in 2018.
What Exactly Is Polio?
It is a deadly infectious disease that is easily transmitted from person-to-person through contact and mainly affects young children. The virus multiplies and spreads to the nervous system and the spinal cord causing permanent paralysis or worse, death. There is no cure for this disease, however, it can be controlled and resisted through immunization (Polio drops/injections).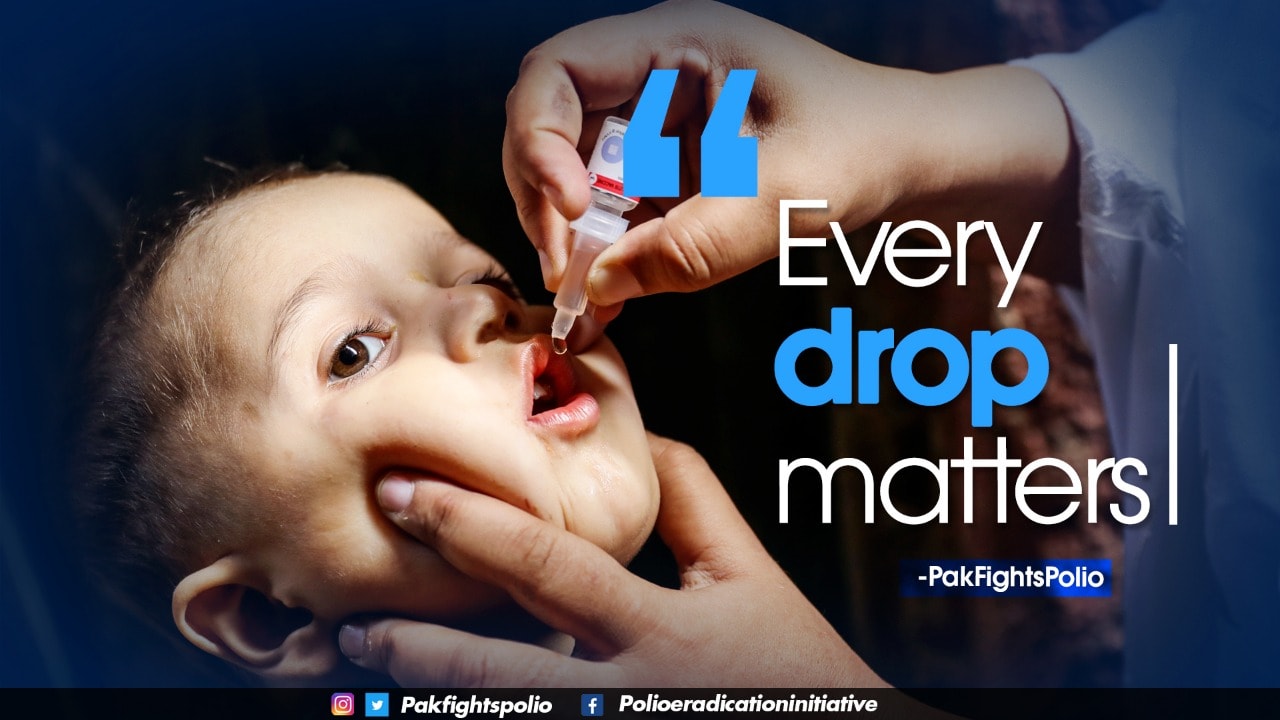 Symptoms Include:
The early symptoms of Polio include fever, fatigue, headache, vomiting, stiffness in the neck, and pain in the limbs. Furthermore, these symptoms usually last for 3 to 5 days and then go away. Usually, anyone who is suffering from the mentioned symptoms isn't necessarily at the risk of becoming paralyzed.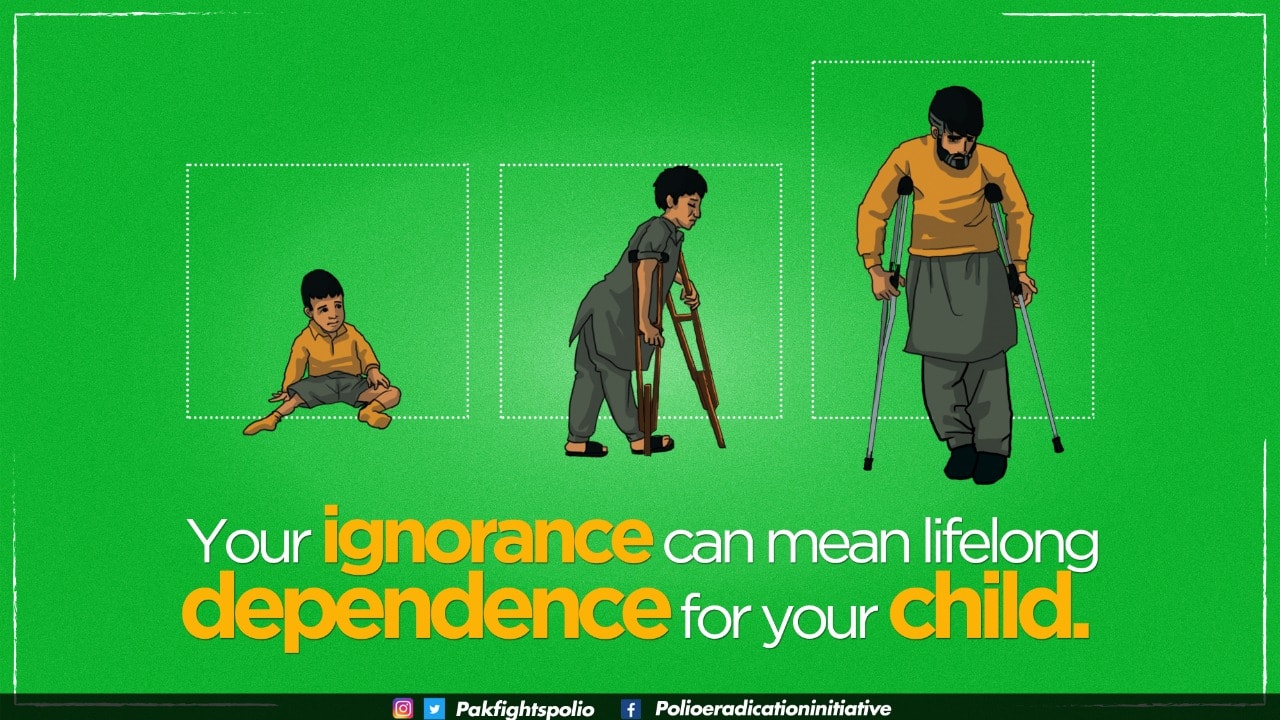 However, a small portion of people that are suffering from poliovirus may develop serious symptoms that lead to death or becoming permanently disabled.
Severe symptoms are feeling pins and needles in legs and weakness in various limbs.
2 out of 10 people suffering from paralysis die because the virus attacks the muscles that help breathe. Even if the affected children recover, the chances of leading a healthy life are very thin. As they experience weakness, muscles pain or paralysis in adulthood; termed as post-polio syndrome.
So it is very important to vaccine children and secure a healthier polio-free future.
Pakistan's Polio Campaign; Let's All Make The Effort To Spread The Awareness.
The Statistics Report Of Polio Cases In Provinces From The Year 2012 To 2019.
Unfortunately, in 2019 a total of twenty-four (24) cases have been reported, more than the previous two years. Mostly arising from the KPK province. Pakistan currently is one of the only three countries where polio sadly is still thriving. Other two nations being Nigeria and Afghanistan.
A country to be declared as polio-free requires to have zero cases of this life-threatening disease for three consecutive years. Pakistan however, possessing some of the most hardworking, diligent and dedicated polio workers who have been reaching houses far and wide, even in the harshest weathers couldn't completely eradicate the threat by mid 2019.
Why? Because of anti-polio propaganda that gained momentum especially in Khyber Pakhtunkhwa after rumors of children fainting and vomiting started circulating. Not to mention the violent attacks carried out on polio workers as a result of severe resistance from villages and from various areas of Pakistan.
Let's all do our parts in educating fellow parents and countrymen about the dangers of children not being polio vaccinated. We all need to save the future generation from a lifetime of disability or eventual death by poliovirus.
Have anything to add? Share away in the comment section below.