Football fans out there get ready for the most popular and mega event in the world of football. FIFA World Cup 2022 few months away and no one can wait for it. The qualifying round matches were exceptional, lot of surprises and historical.
Even the last few matches were also some sort of scandalous for Egypt, as Senegal fans showered the green laser lights during a penalty shootout and made it to the headline. Yesterday, the FIFA world cup draws were held and people were biting their nails in anxiousness.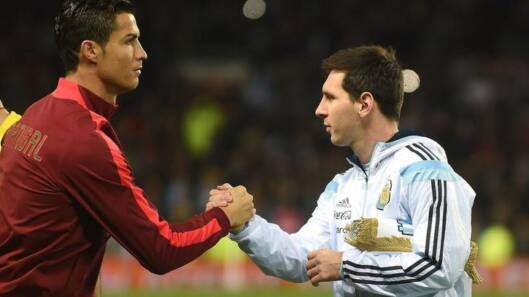 Everyone wanted their favorite team to fall into the group of small teams. Although some wanted Messi and Ronaldo to draw in the same group too.
So, what exactly happened, and what are the FIFA World Cup 2022 groups? Along with that, big news for Pakistani football fans too.
FIFA World Cup 2022 Draws – Let the real battle begin
In the qualifying round, some of the teams have made history such as Ghana becoming the first African nation to reach the 2022 World Cup in Qatar.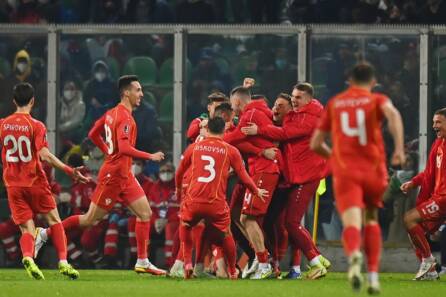 A few days ago, underdog teams like North Macedonia also shocked everyone when they knocked out Euro 2020 champions Italy.
But people were more anxious for Portugal because this world cup would be the last event for the world's top scorer Cristiano Ronaldo. But Portugal's managed to thrash North Macedonia.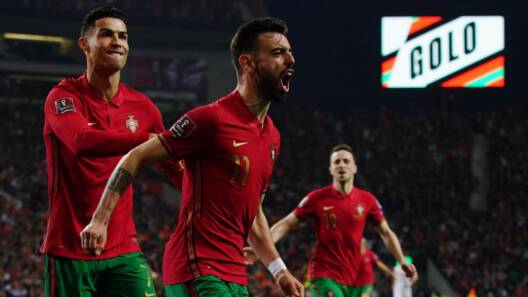 So, the groups are set with the teams and now fans can predict which team might go through the knockout stage. Because teams like Ghana are all set to take revenge against Uruguay or say Luiz Suarez for what he did in the 2010 world cup that cost Ghana a win.
Here are the complete list of groups:
Group A: Qatar, Ecuador, Senegal, Netherlands
Group B: England, Iran, United States, (Wales or Scotland, or Ukraine)
Group C: Argentina, Saudi Arabia, Mexico, Poland
Group D: France, (U.A.E. or Australia or Peru), Denmark, Tunisia
Group E: Spain, (Costa Rica or New Zealand), Germany, Japan
Group F: Belgium, Canada, Morocco, Croatia
Group G: Brazil, Serbia, Switzerland, Cameroon
Group H: Portugal, Ghana, Uruguay, South Korea
Gregg Berhalter praises Gareth Southgate & England
After the draws, United States coach Gregg Berhalter shared some words. "We think it's a good group," Berhalter said. "We know every opponent in the World Cup is difficult but with England, you get an exciting matchup, with Iran it's a diverse opponent and they've done well in qualifying and then we'll have to wait to see who the third opponent is."
"Overall pleased with the group and excited to get started. We played Wales recently in a friendly game, we know Scotland and its history. And then with Ukraine, you're pulling for them naturally just because of everything that's going on and you want to give the people hope and spirit so it would be nice to see Ukraine pull through."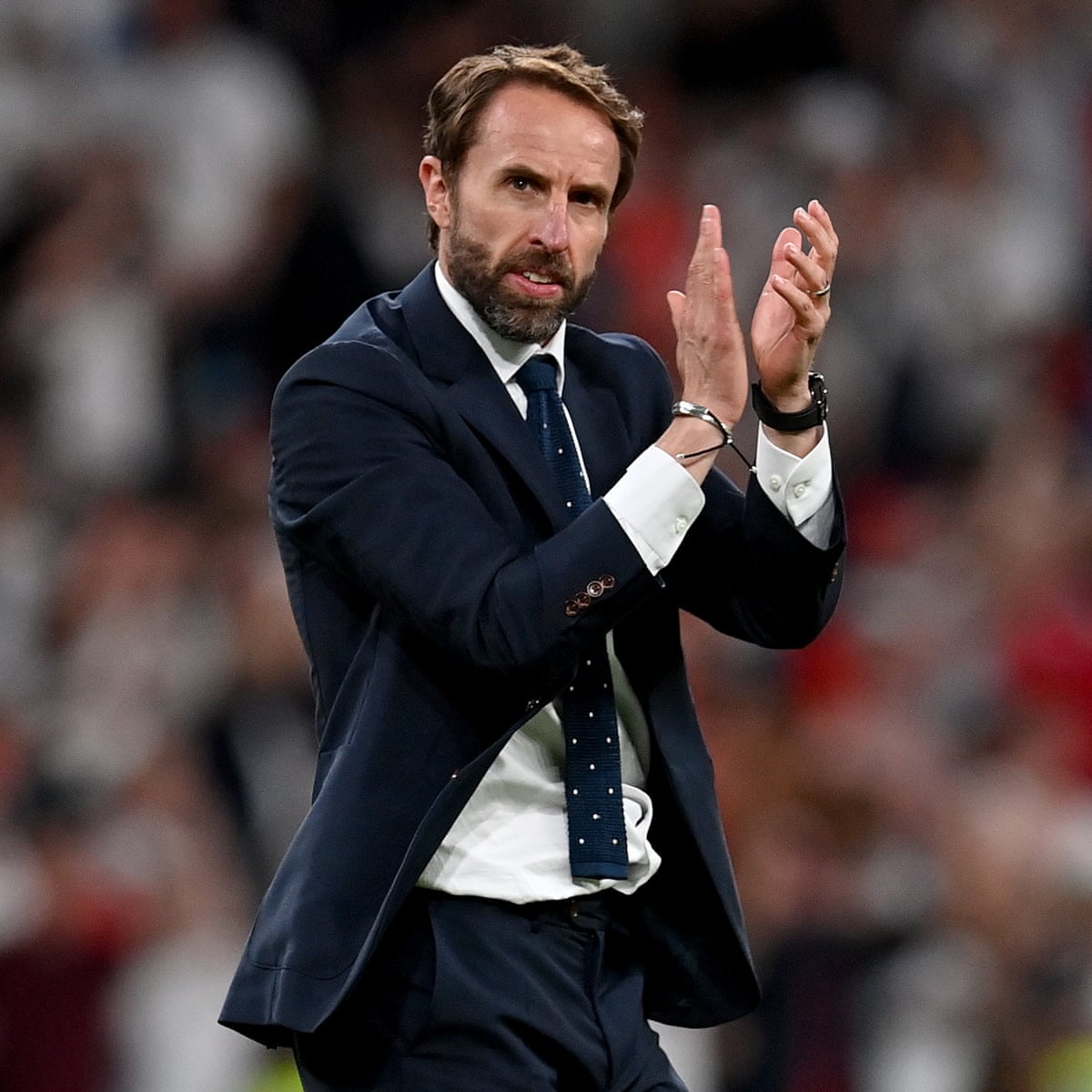 He even praised the England coach as well. "We go way back and he's a guy that I look up to and has always been there for me, always giving me advice," Berhalter said.
"When I first took the job as a national team coach, I look to him as a mentor and have a lot of respect for what he's doing. I am looking forward to competing against England.
I reached out to him when I got the job and asked if he'd be interested in telling me more about international football and being the guy Gareth is, he was more than happy to have those conversations and we've kept in touch."
Gareth Southgate responded Gregg Berhalter
And Gareth Southgate jumped in to return the favor to Gregg. "When you're seeded, you get the advantage of missing out on the big six or seven teams," Southgate said. "For most of the first seeds, they would be pleased with the group they get. There are some highly ranked teams in pot two. The U.S. is an interesting one, I know Gregg Berhalter well and we've met a few times and had long chats.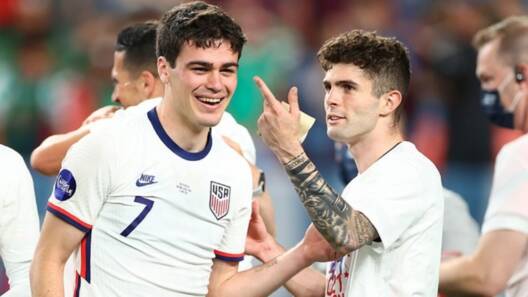 "They've got some very good players and we know what they could be capable of as a nation — that's an intriguing game."
Asked about potential round-of-16 opponents, Southgate said: "We have to get out of the group first. What we've done well is we've approached these tournaments by looking at the group, getting out of the group, and then building from there."
FIFA World Cup 2022 ball specially made in Pakistan
Just like every FIFA world cup, this time Pakistan has made that precious world cup ball despite knowing the fact that the Pakistan football federation ban by FIFA. Pakistan officially contributed to the FIFA world cup and it's a proud moment for all Pakistani football fans.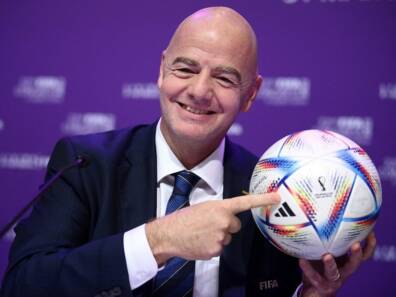 The match ball is made in Pakistan and is manufactured by the second largest sports manufacturer in the world, Adidas. Adidas on the design of the match ball, "Adidas, it incorporates the architecture, iconic boats, and the flag of the host nation, Qatar."
The ball was presented by the former world cup winners Iker Casillas and Kaka in a shining ceremony in Doha, Qatar.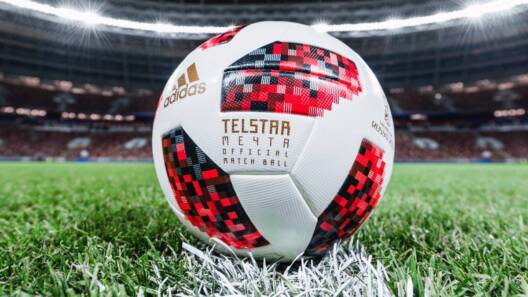 Since 1982, Pakistan has been the official match ball maker for the FIFA world cup event. Last FIFA World Cup 2018 in Russia, Pakistan was the maker of the match ball. And Adidas for the 14th success time manufactured the ball.
World Cup format and schedule
For those who don't know the format of the FIFA world cup then it's for you. 32 teams compete with each other in their group to be the best and reach the round of 16. Means 16 teams fight to qualify for the knockout stage and survive the battle.
Group stage: Nov. 21-Dec. 2
Round of 16: Dec. 3-6
Quarterfinals: Dec. 9-10
Semifinals: Dec. 13-14
Third-place match: Dec. 17
Final: Dec. 18
So, prepare yourself for the mega event, and book your tickets if you want to go and watch live. Otherwise mark your calendar and experience the historic nights with endless goals and battles.
What do you think of the story? Tell us in the comments section below.