The Federal Investigation Agency (FIA) Cybercrime Wing suspended its Assistant Director Muhammad Asif Iqbal for acting as a spokesperson for the cybercrime department without the permission of the department on Thursday. The Twittersphere demands justice for the officer.
Earlier, Iqbal registered an FIR against singer Meesha Shafi and eight others for their alleged involvement in a smear campaign against singer-actor Ali Zafar.
On Monday, Shafi, actor-host Iffat Omar, Leena Ghani, Fariha Ayub, Maham Javaid, Ali Gul, Haseemuz Zaman Khan, Humna Raza, and Syed Faizan Raza were booked under section 20 (1) of the Prevention of Electronic Crimes Act 2016 and R/W 109-PPC.
Iqbal has been suspended on the basis of a tweet he made to explain Section 20 of the Prevention of Electronic Media Crimes Act 2016, related to the case against Shafi and others. According to the rules and regulations of the FIA, an officer cannot create a social media account without permission.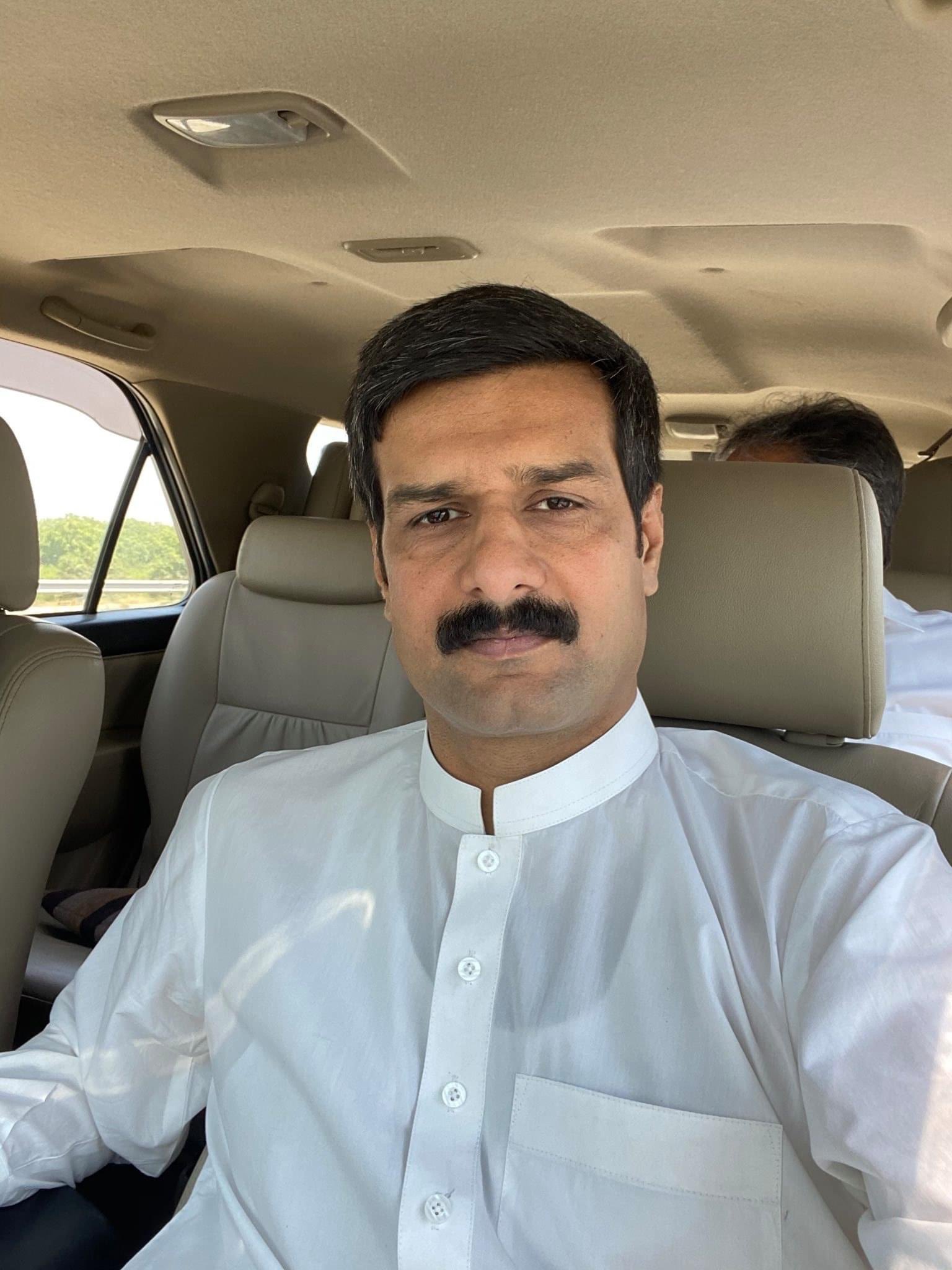 Moreover, he did not get suspended for filing a case against Shafi and others. Instead, for violating FIA rules and regulations for having a Twitter account without permission.
According to the sources, neither a show-cause notice was issued to Iqbal, nor any reason given for his suspension. Iqbal's tweet reads;
In addition to this, it states in Urdu language that the law prescribes three years imprisonment or one million fine, or both, for a person involved in propagation of fake news through social media that harms the reputation of another person.
According to FIA's tweet, Iqbal is suspended and issued an explanation on maintaining a private Twitter account bearing CCW which stands for Cyber Crime Wing.
Ali Zafar & Meesha Shafi case
In November 2018, Zafar had filed a complaint with the FIA cybercrime wing. It alleged that many social media accounts were posting 'threats and defamatory material' against him. He provided details of some Twitter and Facebook accounts to support his claim.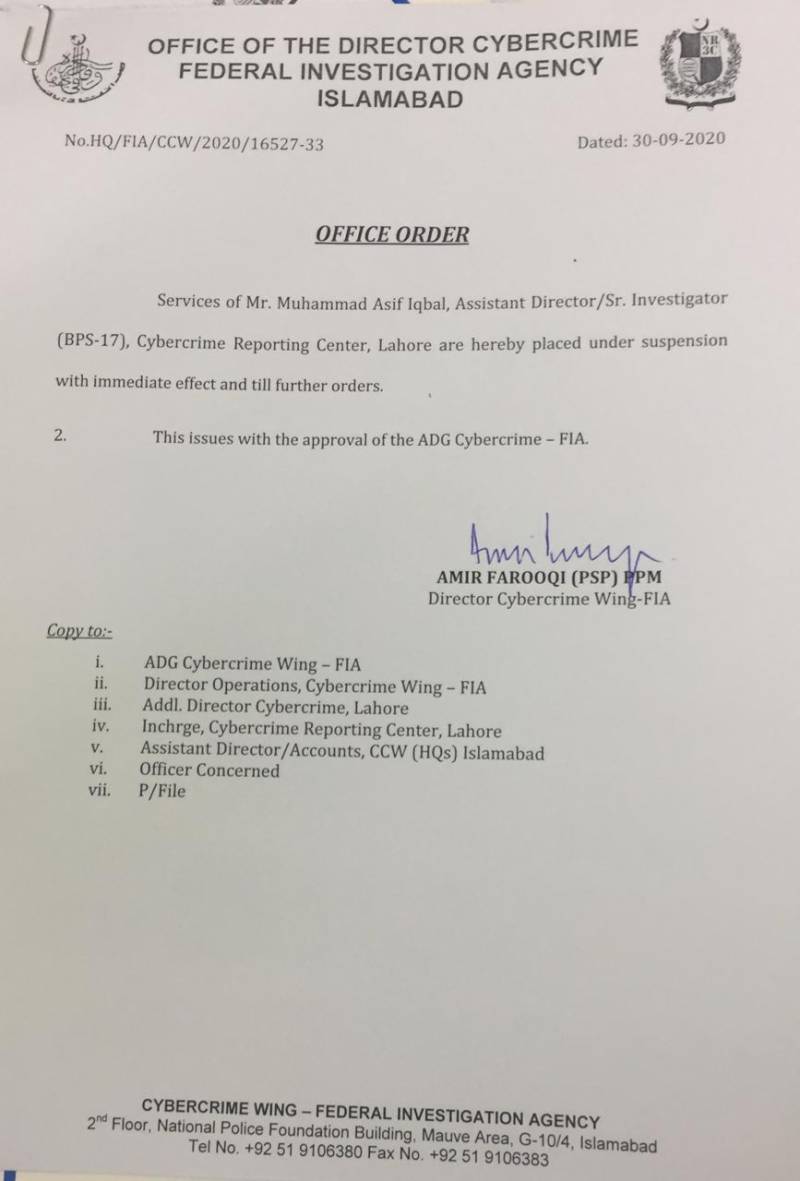 Moreover, the Pakistani pop and rock singer alleged that many fake accounts launched a smear campaign against him weeks before Shafi leveled allegation of sexual harassment against him in April 2018. He further stated that most of these fake accounts were allegedly linked to Shafi and her lawyer.
According to the details, Shafi appeared before the FIA with her team of lawyers in December 2019. However, she failed to produce any witness to back her allegation of sexual harassment against Zafar. A defamation suit filed by Zafar against Shafi also pends with a sessions court.
Twitterati demands justice for the FIA officer with the trending hashtag #JusticeForAsifIqbal
Many blame Human Rights Minister Shireen Mazari's daughter for abuse of power
According to a report on Dawn, Imaan Mazari allegedly played a role in the suspension of the FIA officer. As per social media, the minister's daughter accused Iqbal of being a spokesperson for Zafar on social media and spearheaded a campaign against the officer.
Conduct of the FIA in the Meesha Shafi and Ali Zafar case is a separate issue. However, punishing an honest officer is purely a disgrace to this system. Just because a minister's daughter did not like his tweet is no reason to suspend a competent FIA officer. We hope, this was not the case.
What do you think of this story? Let us know in the comments section below.