Be it intentionally or unintentionally, harassment is one of the worst aspects of our rotting society. Karachi's Jinnah International Airport saw an incident recently that shocked many on social media.
A girl, only 15-year-old, was allegedly harassed on the airport. It happened when she arrived in Karachi from Bahrain via Gulf Airlines. The girl, identified as Nadia Nabeel, was allegedly asked for her contact number by Federal Investigation Agency (FIA) officer for no reason. Not only that but he also asked her to meet him when he comes to Bahrain.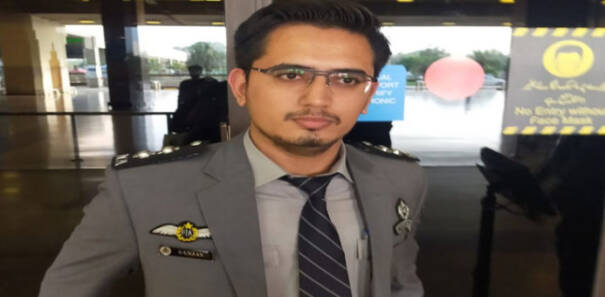 According to the details, the accused FIA sub-inspector who misbehaved with a lady has been suspended. The decision to suspend came into action on Tuesday, earlier today. The accused has been identified as Sanjay.
In addition to this, the case came to the limelight when a video of the Sub-Inspector misbehaving with the girl emerged on social media. In the video that has now gone viral, a few men can be heard inquiring about the FIA official. They hold him accountable for his inappropriate behavior with a minor girl.
Without any doubt, the power of social media is as such that the video has gone viral and being condemned by many. While confirming the suspension of the Sub-Inspector, Additional Director FIA, Zain Shaikh reportedly said that the official has been blacklisted at the airport. In addition to this, his Airports Security Force (ASF) pass and other documents have also been seized, ARY News reported.
Here is the viral video
Let's take a moment to appreciate these gentlemen who did not turn a deaf ear to what they witnessed, and called this FIA officer out for his unacceptable behavior.
Unfortunately, this is not the first time a female passenger faced harassment at the airport.
A few years back, a woman was allegedly harassed at Karachi's Jinnah International Airport while entering the lounge. The incident occurred when she tried to enter forcefully. Subsequently, the airport staff mishandled her in a very uncomfortable and unorthodox manner. However, the woman taught the airport staff a lesson they will not forget for a long time. As it was learned later, the woman's entry card had expired and the security was not letting her in.
In another video that surfaced previously, female officials of the FIA could be seen beating two women at Islamabad's Benazir International Airport. The entire nation was shocked to witness such brutality. But what exactly happened?
What do you think of this story? Let us know in the comments section below.