Celebrities have now become very peculiar about the choice of brands, products or service they want to endorse. They only like to be associated with the brands, they can relate to.
It does not mean that they try to fit right into brand's perception of their image, instead they try to incorporate their personal elements in endorsements.
If they cannot associate with a branded product themselves or with the traits it reflects, it's highly unlikely that they will endorse it. In short, the product or service being endorsed should reflect the traits of its ambassador.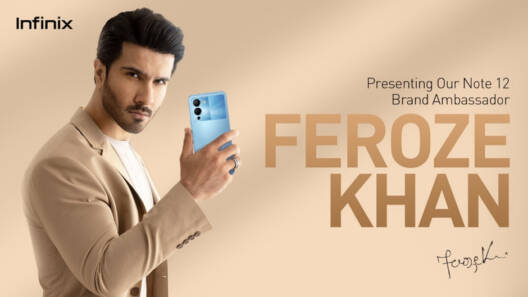 Same is the case with the product or service itself. If a product either fails to deliver promised results or fails to deliver the promised set of traits to the users, people will end up not using that specific product. One fine example of such products that mean the world to its users are; smartphones.
Smartphones are now expected to deliver much more than just the basic functions. The choice of a smartphone reflects the personal style, interests and habits of its users as well.
Just like the new Infinix NOTE 12 G96 perfectly matches with the daredevil persona of Feroze Khan – brand ambassador for Infinix NOTE series!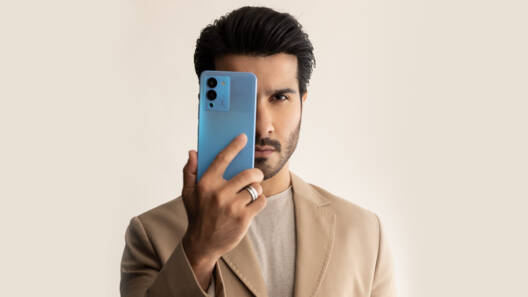 Capitalizing Feroze's passion for speed rally racing, luxury racing cars and Mixed Martial Arts (MMA); Feroze Khan has surely opted Infinix NOTE 12 series, owing to its excellent functionality and powerful chipset i.e.
MediaTek Helio G96. This collaboration between Infinix and Feroze Khan is the coming together of two stars in their respective domains – Pakistan's most loved smartphone brand and Feroze Khan, the nation's heartthrob.
The growing need to find ample features in a smartphone along with the increased competition has also made it difficult to select the smartphone with right features and the one which also matches one's personality traits. Whereas Infinix NOTE 12 is for those who dare to lead with speed throughout, with their edgy style, adventurous zeal and in built- strength.
Not only the powerful performances but the style of both the champions is also on fleek and perfectly aligned with each other. Where Feroze Khan's style is unmatchable, Infinix NOTE 12 series feature edgy, light-weight yet stylish finish which is difficult to find elsewhere. In short, to match the zeal and offerings on Infinix NOTE 12 series, there could not have been a better fit than the the flamboyant youth icon of Pakistan's entertainment industry – Feroze Khan.
What do you think of the story? Tell us in the comments section below.