Yesterday all the celebrities went crazy after watching Syeda Aliza Sultan's evidence and created chaos all over social media.
Every fellow celebrity of Feroze Khan had gone against him for the unbearable act he did and let down everyone out there.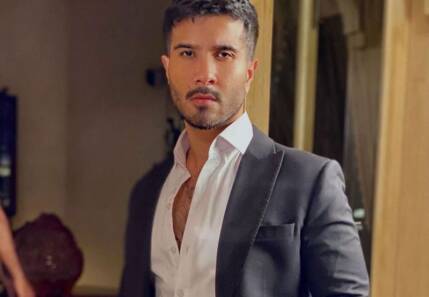 Till yesterday, Feroze Khan didn't react to any of her evidence or respond to celebrity's reactions. But looks like he had enough and expressed everything he was holding inside.
Feroze Khan also denied domestic violence accusations and cleared some air from his side to let everyone know his story too.
Feroze Khan Denied All The Allegations
Feroze Khan's ex-wife of four years, Syeda Aliza Sultan, submitted medical reports and pictures of alleged physical abuse to the court as evidence.
After the image and documents went viral Feroze Khan issued a statement. 'I, Feroze Khan, vehemently deny any and all baseless, malicious, and untruthful allegations which have been leveled against me and are circulating on the social media rumor mill," he shared in an Instagram story. "These allegations have no basis in truth or reality."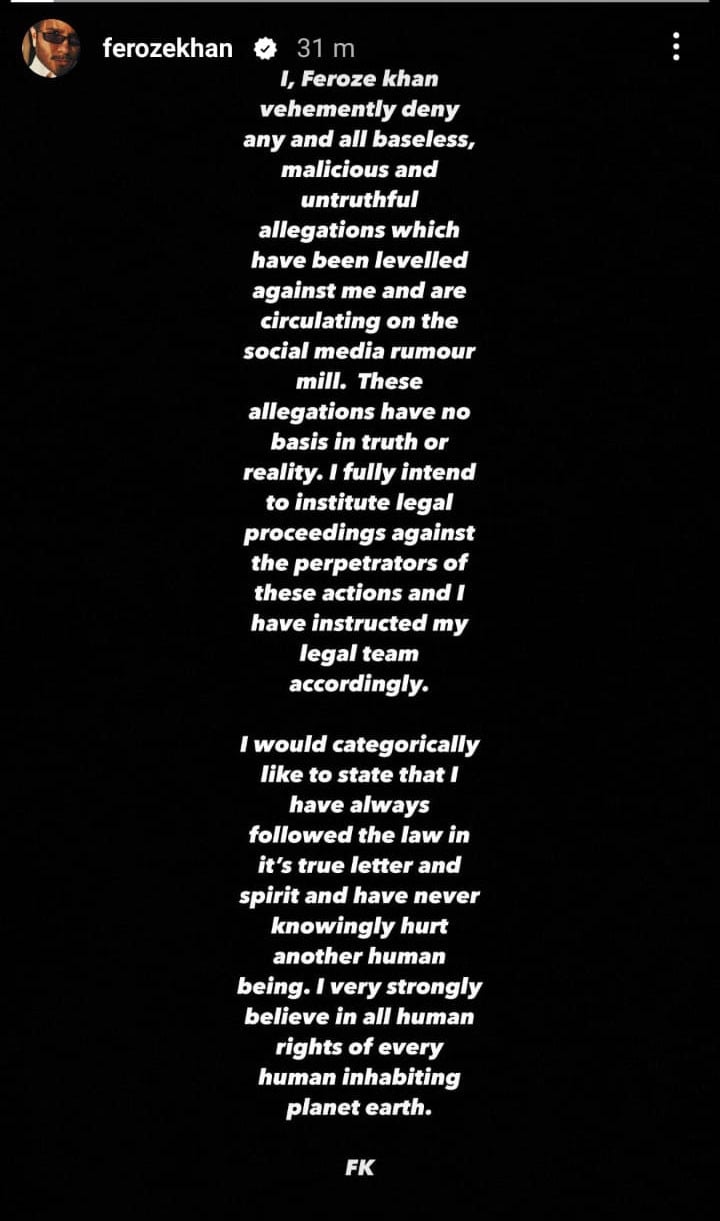 He added that he will be pursuing the matter legally and shared, "I fully intend to institute legal proceedings against the perpetrators of these actions and I have instructed my legal team accordingly."
Feroze further shared, "I would categorically like to state that I have always followed the law in its true letter and spirit and have never knowingly hurt another human being. I very strongly believe in all human rights of every human inhabiting planet earth."
Aliza Opens Up About Abusive Marriage
Aliza earlier had already openly talked about her marriage and released a big statement about her abusive marriage life of four years.
"Our marriage of four years was utter chaos," Aliza said in a statement. "In addition to continuous physical and psychological violence during this period, I had to endure infidelity, blackmail, and degradation at my husband's hands." She added that after careful consideration, she has "reached the sad conclusion that I cannot spend my whole life in this horrific manner."
She concluded, "No kid should ever have to grow up feeling violence to be a normal part of relationships. I would rather teach them that no wounds are too deep to be healed, no scars too shameful to be concealed at the cost of one's safety."
What do you think of the story? Tell us in the comments section below.