Congratulations are in order for actor Feroze Khan and his wife Alizey Sultan who welcomed a baby girl. The actor announced the news on his social media accounts and revealed the name of his daughter as well.
Heartthrob actor Khan tying knots with Sultan was the most talked about wedding in the showbiz industry. The couple tied the knot in 2018.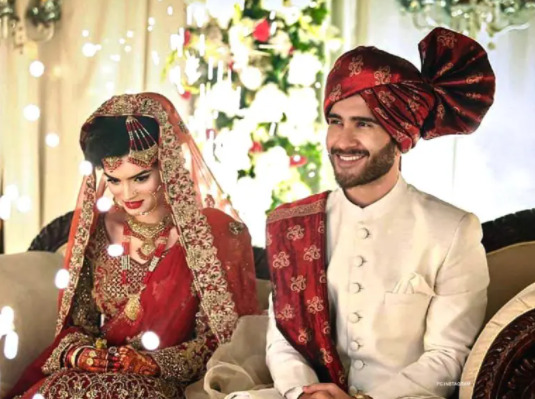 Almost three years ago in 2019, Khan and Sultan became parents to a baby boy, Mohammad Sultan Khan.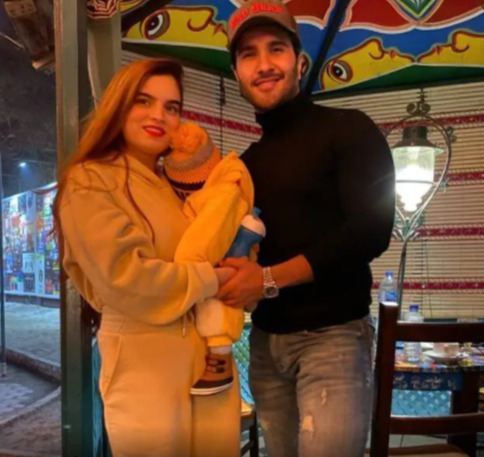 The couple has kept a low public profile for the last few months until recently, Khan and Sultan were spotted at a wedding. It was then the rumors about Sultan expecting a second baby started making rounds.
Taking to Instagram recently, Feroze Khan announced that it is a baby girl. The couple has named their newborn Fatima Khan.
Congratulations to the happy couple!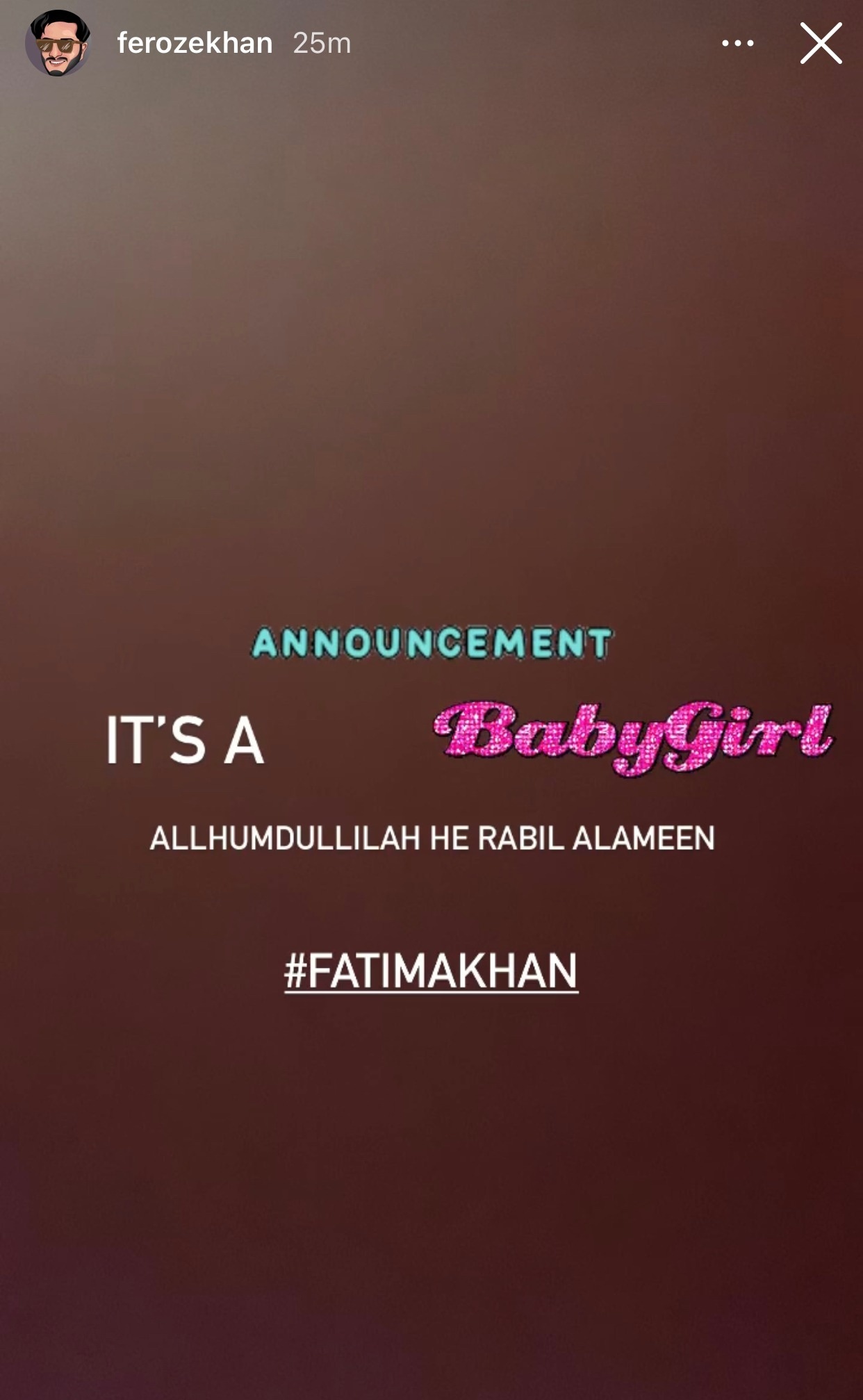 The Romeo Weds Heer Romeo actor has not revealed much else about the newest addition to his family. The actor has chosen to keep his personal life rather private, only sharing a few pictures of his family.
He also quit showbiz for a short while before making a comeback a few months later. "My Sheikh, he has ordered me that I can't quit showbiz," he said, adding that he believes the industry is a source of paighaam [message] from one place to another. He also chose to remain mum on rumors regarding his separation.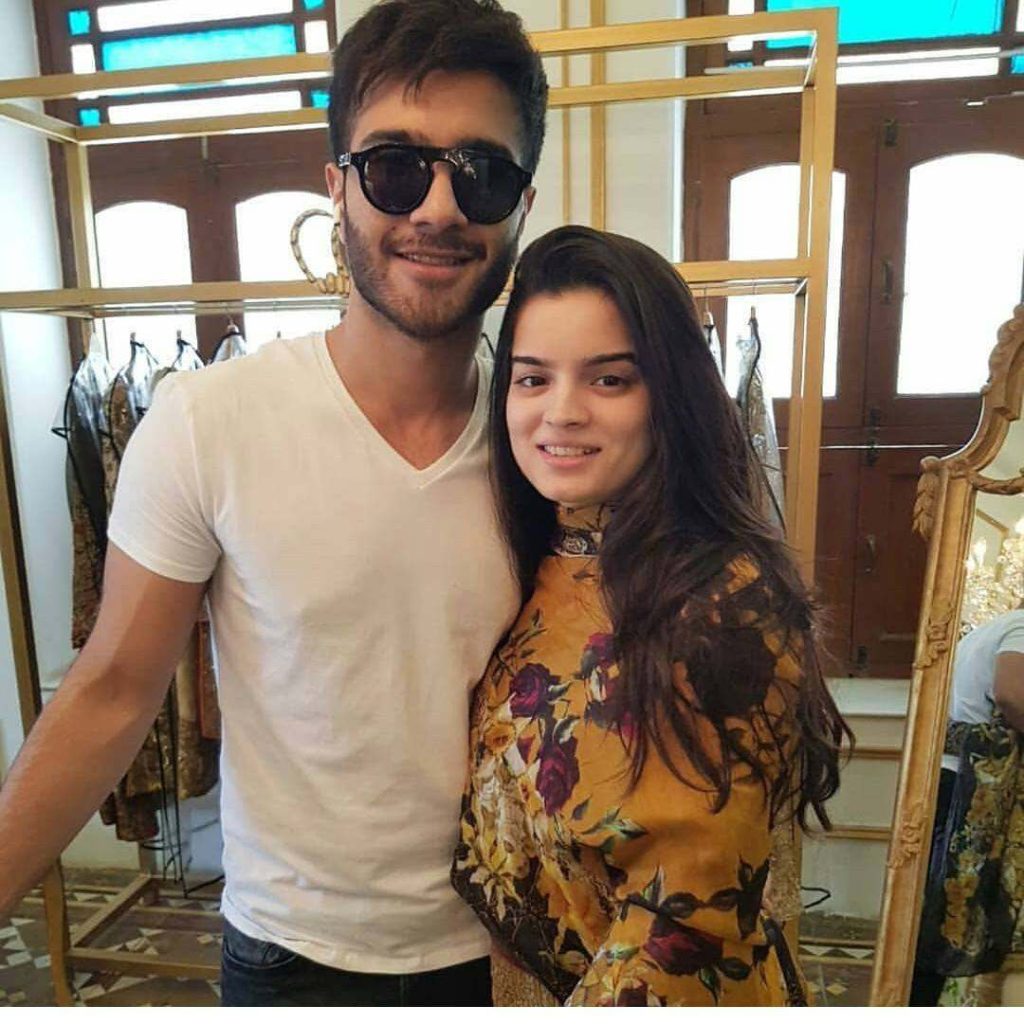 Remember how we were obsessing over the pandemic lockdown turning into a lowkey wedding season? It soon turned it into a divorce one as well. One after the other, rumors of our favorite celebrity couples separating began circulating.
Rumor had it Khan allegedly parted ways with his wife Shah. Sources also claimed that the two no longer lived together. The news broke out after Khan had unfollowed Sultan and her family on Instagram, which caught some public attention. Fortunately, things seem to be going well between the couple and we wish it would remain so.
Read More: Did Feroze Khan Just Drop A 'Hint' About The Reason Behind His Alleged Separation?
What do you think of this story? Let us know in the comments section below.