Feroze Khan, as one of the most dynamic young actors present in our drama industry, continues impressing the critics and his fan-following by giving one exhilarating performance after another. As one of the most seen dramas in the recent days, Khaani came to end on 2nd July and the audience was thrilled throughout the journey.
Impressing the audience one episode at a time, Feroze Khan's character Mir Hadi left quite an impact on not just his female fan-following, but for drama fanatics as well.
Just Look at Fan Accounts In the Name of Feroze Khan's Character
Much credit goes to the drama itself as well. While talking about Khaani, the storyline and the lead actress Sana Javaid deserve the credit alongside Feroze Khan as well.
Just Look at the Impact the Drama Has Had on the Massive Indian Audience Khaani Built
The tables have turned – there was a time when Pakistanis were glued to the television screens watching Indian dramas all day long. With the quality content produced in our country now, seems like we have made quite a number of fans in the neighboring land as well.
So anyway, the last episode of Khaani aired at the beginning of the month and it received a massive response.
Last episode and moments of #Khaani
Such a bombastic twist at the end !
Simply Wow♥️

— ✨Shayzay✨ (@shaznadeem35) July 2, 2018
All Over TV and Social Media!
Two types of people RN

-KHAANI viewers
-FIFA viewers

??

— ? آپا ? (@Old_is__Gold) July 2, 2018
Woah!
https://twitter.com/srsxxx_/status/1014593775287586817
And Of Course, Feroze Khan's Performance Was THE Talked About Subject When the Final Episode Aired
The "Unforgettable Performance" by @ferozekhaan ???

U Slays as "#MirHadi ?#Khaani pic.twitter.com/LNPOSnREvI

— ? N⃠ ? ? Ⓜ Σ ? (@neeme01) June 26, 2018
Episode 30th. ⚡
MIR HAADI You ruled. ????
You set our hearts on fire. ???
You roar for the last time too. ????
LOVE YOU. ❤ @ferozekhaan #Khaani

— Call me FaB.♥ (@FabihaZubair) June 25, 2018
What Acting???
What_A_Show❤❤❤@ferozekhaan #Khaani #Hats_Off pic.twitter.com/D3eqbg150t

— Zeeshan Ah〽ed (@Zeeshan_Tweets) June 26, 2018
Feroze khan's performance in #Khaani is basically a slap I'd say for all the people out there who have been saying whatsoever. Isn't this man one of the best actors we have in Pakistan? YASS! ?x
-Apparently the most talented people in our industry. pic.twitter.com/efwhbykvr4

— Rimsha (@rimshaabid_ft) June 28, 2018
The Show Managed to Break Some Records on YouTube As Well
@ferozekhaan I really really appreciate ur work in Khaani??Hats off to the entire cast ??? pic.twitter.com/gBNBpngbvE

— Jiya Princes (@JiyaPrinces2) July 2, 2018
On Receiving Such a Massive Response from the Fans and the Audience, Feroze Khan Talked the Everyone for their Kind Words
In a tweet he shared, Feroze Khan thanked everyone for their support and assured he will not let this response get to his head. He further expressed how he will keep working hard till the day he wins an Oscar…AN OSCAR…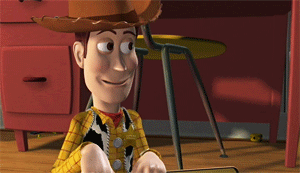 Here's the tweet:
Honestly the response is crazy that's all I can say. Thank you so much all of you??for appreciating and loving the work. I will make sure I don't let this get on to my head ever and keep working my hardest till we get Oscar together ✨lots and lots of love to every single fan x

— Feroze Khan (@ferozekhaan) July 2, 2018
And Here's the Mix Response from the Locals
Feroze Khan wants an Oscar. Can I laugh? Osvar for what? Playing abusive husbands, murderer roles all the time!?? ?

— Kiran (@KiranRaza01) June 30, 2018
Oscars? Waqai? https://t.co/ZwaA5aGKDH

— Mahwash Ajaz (@mahwashajaz_) July 3, 2018
https://twitter.com/nazish14_/status/1014098699197218816
This One Said Getting LSA Is a Sure-Shot!
I see Feroze Khan winning LSA next year. #dontkillme. #sayingtruth

— Sheeshu ✨ (@itssheeshkebab) July 2, 2018
Well, there is nothing wrong in dreaming and working hard to achieve the goals and wishes we all make, but let's just say – one has to be realistic.
Feroze Khan indeed had an amazing performance and surely, with talents such as his, the future of our drama industry is bright!