Feroz Khan is surely a stunner. Ever checked out his Instagram profile? His account is something that needs to be followed (on a regular basis)! Feroz Khan was often seen with Sajal Aly and they also starred together in a drama serial "Gul-e-Rana" and they performed remarkably well! Also, we LOVED the duo! However, we really do miss seeing the couple together. Wonder what happened? Well, that's a different story. We do have a lot to say about Feroz Khan and yes, he's won the hearts of many!
Ever stalked his Instagram account? *Guilty*
Dudeeeee…
Feroz Khan in a KAALA KURTA SHALWAR… OMG.
Recently, this heartthrob was flaked when he appeared on a morning show. Feroz Khan posted a picture on his Instagram account as he was seen wearing a safari suit, which to many, seemed like he was a wearing a night dress. LOL.
Here's the picture!
People were not kind with their words and without knowing what it was that he was actually wearing, they started judging him..
Here's what some had to say!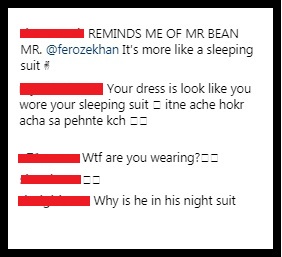 It went on and on…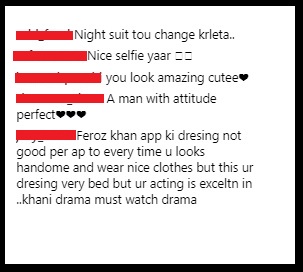 Maybe they didn't know what a Safari suit actually is…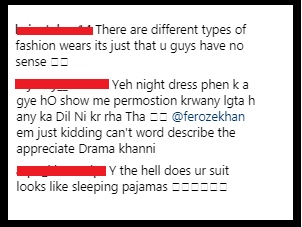 But, Feroz being the boss and star he is, had to educate the people! BAM!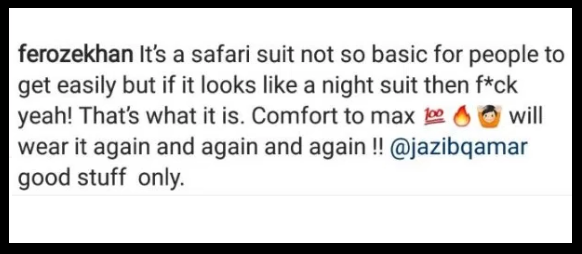 Despite all the hate comments, they were some who really loved the outfit. Okay, let's say maybe not for a morning show? We know how easy it is to judge someone without getting your facts straight and it is simply appalling. But nowadays, it seems like celebrities are surely working on another skillset which is: "How to shut them haters off!" It's safe to say that Feroz has very well answered all of those haters who really had no idea or you may say "fashion sense" of their own. Way to go, Feroz! You know you're a star!