Apart from Nida Yasir's irrelevant and senseless questions to the finest, smartest gentlemen of Pakistan. Formula Student Competition is the platform where students from all over the competition secure the first spot.
It's a huge opportunity that allows young bright technical, mechanical, and marketing experts to exhibit their skills in front of the highly eligible judges.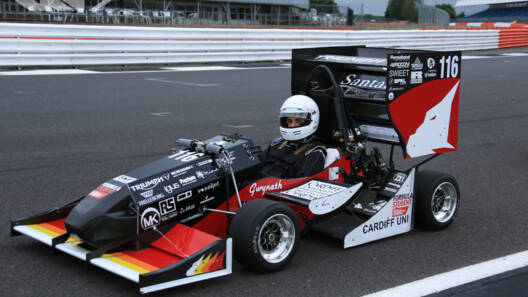 Pakistani young students play an important role in showcasing the talent of Pakistan in this exceptional competition.
Students of the National University of Science and Technology (NUST) have their own Formula Electric Racing Team who are extraordinary in the event.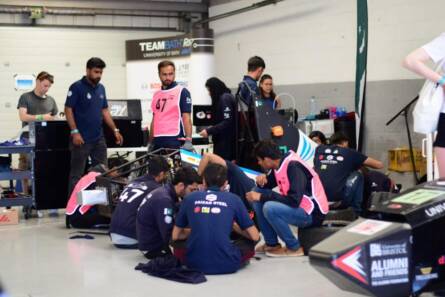 This year two Formula Student competitions were held, first was in the UK(Formula Student the United Kingdom 2021) in which Pakistani students nailed it and secured third place in the Engineering Design category.
And this time Formula Student Russia 2021, Formula Electric Racing team of NUST has done it again with better improvement.
Formula Electric Racing Team (FERN) Secured 2nd Position In FSR 2021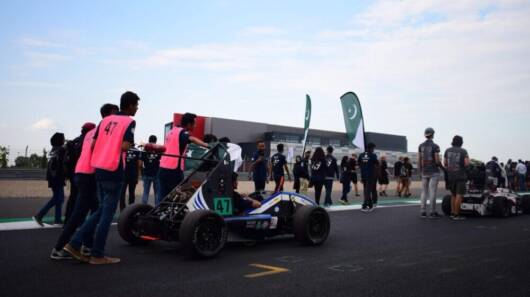 Formula Electric Racing team of NUST is the first time to compete in this worldwide competition and managed to shine.
For those who might not have any better idea about the Formula one car, it's the fastest car with a one-seat cock-pit and professional drivers drive this remarkable car.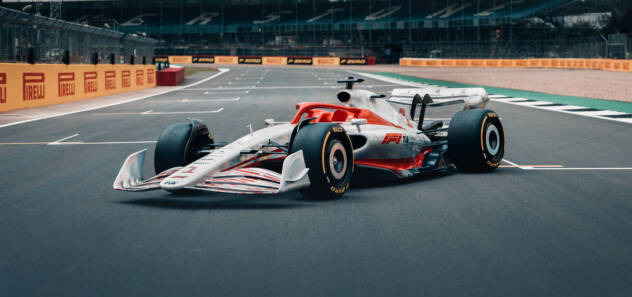 FERN students designed their own electric formula car, which they represented in many Formula Student Competitions.
Formula One cars are unique and different from the usual ones. The normal driver couldn't drive it at all.
FERN was founded in 2014 and since then they have been high raising Pakistan's flag on every occasion. The FERN has designed an electric formula one car, which they presented first in 2016 in Formula SAE Electric US.
Since then, the FERN team didn't stop at all, they participated in the Institute of Mechanical Engineers (IMechE) Formula Student UK in 2018.
This year it's their successful one, because first in the UK and now in Russia dominating among the thousands of students from all over the world.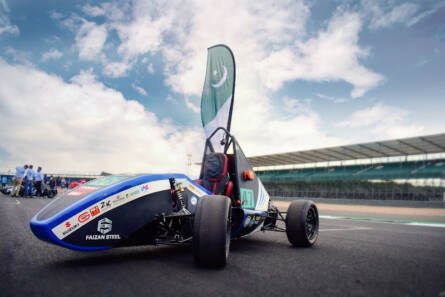 It was the only team in the competition representing Pakistan. In UK's formula student competition FERN bagged the third position and fought the hard battle with 65 other international participants.
It was a surely memorable moment for the Formula Electric Racing team Pakistan because the event held at the world's famous F1 circuit 'Silverstone.
NUST students also participated in 2015's competition in which they made Pakistan proud in every manner.
Formula Student Competition In Russia-2nd Position
After the UK, FERN went for another big prize and bigger competition in Russia. Pakistani team looked like enhanced their performance and learned from their previous mistakes.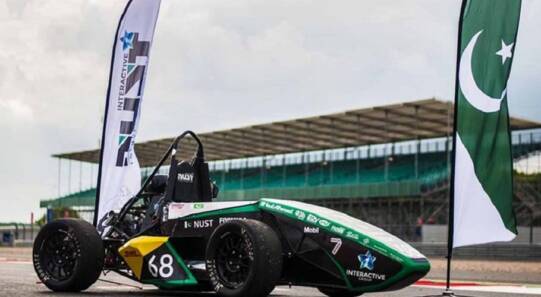 That's why in the Russia Formula student competition they overall dominated and secured the second position which is insane.
Formula Electric Racing team of NUST secured the second position in every category such as design event, business plan presentation, cost, and manufacturing.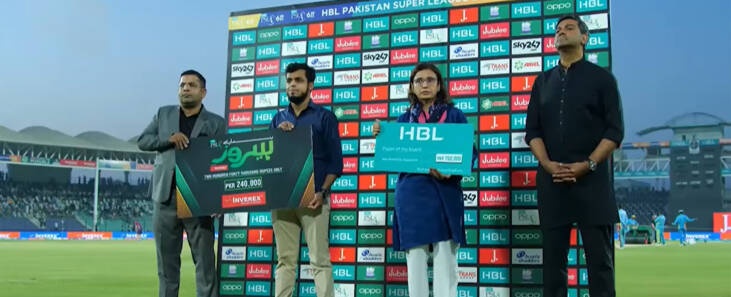 They were also awarded an appreciation prize at PSL event segment HBL PSL Hamaray Heros" in this year's PSL.
FERN team has always been making Pakistan proud all over the world with their exceptional skills. The President of Pakistan has also appreciated their hard work and skills too.
What do you think of the story? Tell us in the comments section below.