The never-ending fiasco of Pakistani politics – it gets dirtier every time you start talking about it. With the elections nearing day by day, the politics are getting out of hand. In order to persuade the opposing voters and to pressure on the opposition, the games get dirtier among the Pakistani politics.
A few days ago, a video of a PMLN female worker was seen all over social media. In the video, Nawaz Sharif was seen addressing the media outside the hospital in London. Suddenly, a woman was seen cursing, which was then, as per the woman herself, was twisted by PTI workers.
Here's the Video Outside the Hospital in London
You can see the woman instantly getting angry and starts abusing in Urdu.
The Same Woman Now Comes Out and Has a Message from Everyone Who Tried to Manipulate the Video Out of Context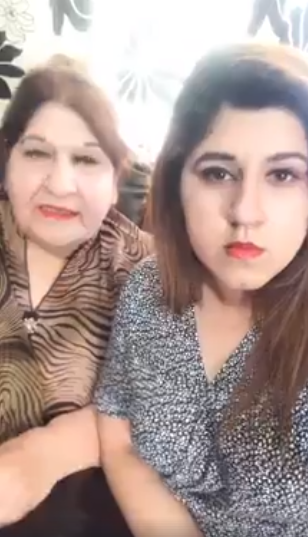 Alongside her daughter who was also seen in the video outside the hospital, the PMLN worker from London shares how she has been a loyal worker of the party from the past 25 years and there was no way she would've abused her party's former leader Nawaz Sharif.
According to the woman, a PTI worker tried to interrupt the Nawaz Sharif's address and provoked the lady and the abuses she made were to the PTI worker, not to Nawaz Sharif.
In addition to this, both, the mother and the daughter heavily abused the PTI worker who made the video and took it out of context. The mother used foul language regarding Imran Khan and Bushra Bibi and also used disgusting words when talking about the mothers of PTI workers who attend the Jalsas.
This was their way of teaching the officials of PTI a lesson for how they took her video out of context.
Watch their Video Here:
It is appalling to see the level these political supporters and followers are ready to stoop to when it comes to politics.