In a dramatic turn of events, the Punjab Assembly on Sunday witnessed women members of the Legislative Assembly (MLAs) clashing with each other with bare hands ahead of voting to elect the new leader of the house.
As seen in a video circulating on social media, women MLAs were seen not only punching each other but also pushing each other, and even pulling hair.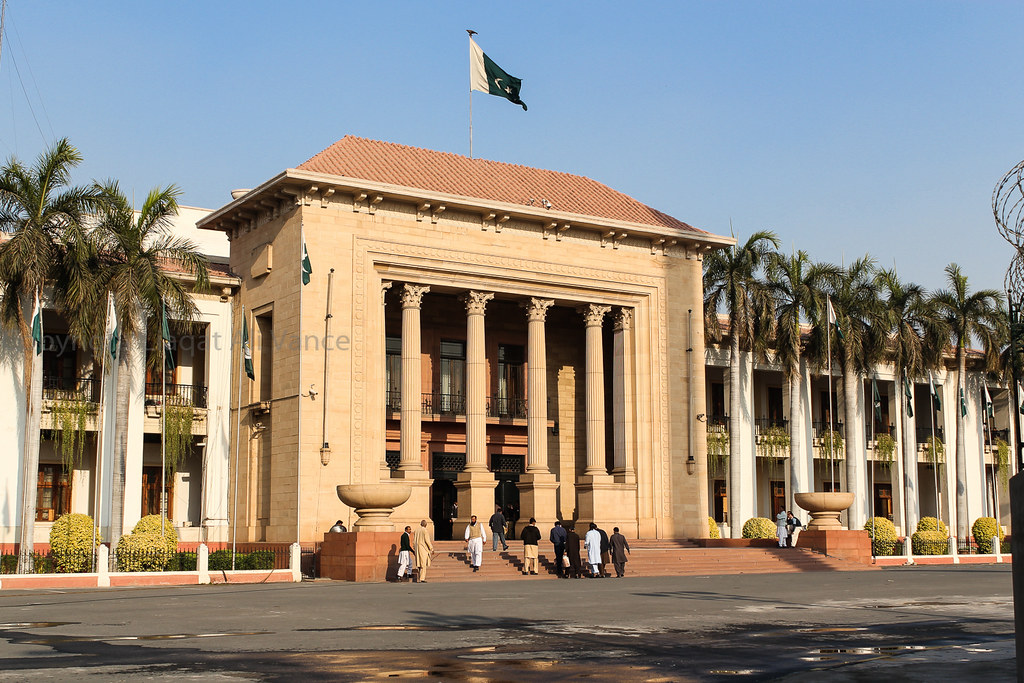 The video shows female members engaging in physical violence. When a male member intervened to stop them from fighting, another male member also stepped in to stop him from getting involved. Throughout the video, there are also exchanges of words and scuffles between female members.
Take a look at the video:
A session of the Punjab Assembly (PA) was on Sunday adjourned till April 6 (Wednesday) without voting to elect the new leader of the house amid ruckus by the opposition and government lawmakers.
Political and constitutional crisis in the country
The PA session took place at the same time when a National Assembly session was to vote on a no-confidence motion against Prime Minister Imran Khan. In the end, neither of the two votes took place as the no-trust move in the NA was dismissed by Deputy Speaker Qasim Khan Suri. He deemed the resolution in contradiction with Article 5 of the Constitution.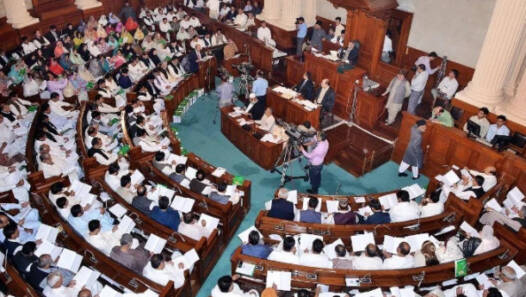 Earlier, the federal government, in a surprise move, removed Punjab Governor Chaudhry Mohammad Sarwar from his post hours before the session of the provincial assembly. He was later replaced by Omar Sarfraz Cheema, PTI's former information secretary.
In the meantime, Imran Khan will continue to be the prime minister of Pakistan until a caretaker premier is appointed to replace him, the president said on Monday.
President Dr. Arif Alvi on Monday also wrote a letter to Khan and the Leader of the Opposition in the outgoing NA Shehbaz Sharif to propose names of suitable persons for appointment as caretaker premier under Article 224-A(1) of the Constitution.
The president dissolved the National Assembly on the advice of Prime Minister Imran Khan as the PTI government evaded the no-confidence motion against the premier. Sources revealed on Monday that after the abrupt dissolution of the National Assembly, Punjab Assembly is also likely to be dissolved soon.
Read More: 'Sehri Purana Pakistan Mein Hoga Aur Iftar Naya Pakistan Mein' – PPP Leader Bilawal Quips
What do you think of this story? Let us know in the comments section below.