The Canadian woman who was showing strong support to the jihadists has been tracked all the way from Toronto to Syria via Twitter geo-tagging. According to a Canadian intelligence group, the lady infiltrated hard to reach enemy territories.
An open source intelligence research group based in Canada, iBRABO, informed that one woman identified as 'L.A' travelled from Canada to the ISIS controlled territory. The geo-tagged displayed her location with every Tweet she made while she was visiting besieged cities in Iraq and Syria.
ISIS have a number of female sympathizers, but this is the very first time that a woman has been tracked all the way from one Western country directly to the ISIS controlled area. The woman appeared to be actively engaged in ISIS operations.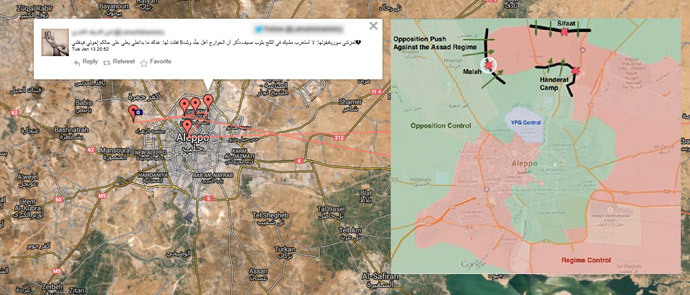 Tracker her cellular phone's geo-tagging function on Twitter, the group agreed that her movement mirrors a wider trend of women becoming more active in supporting Jihadi males, for instance supporting the implementation and adherence to Sharia Law, executions of punishments to women judged to be in transgression of Sharia Law and intelligence collection.
The woman from Canada is now using an image of a grisly ISIS beheading scene as her banner photo. Until the 23rd of November 2014, she was tweeting from Toronto, later; she reappeared in early December, in the Syrian city Raqqa. Raqqa is the major ISIS controlled territory.

Sources reveal that the woman has traveled "across more ISIS controlled territory than any other ISIS account" they "have monitored," exactly showing her locations in all major ISIS battlegrounds (Mosul, Aleppo, and Kobani), throughout December and January.
The reports notes that the female presence on the front line is not usual as female supporters usually serve as 'Jihadi Brides' and not allowed to fight in the war. On the contrary, her tweets reveal that she was actively participating in the war and was active on the battlefield.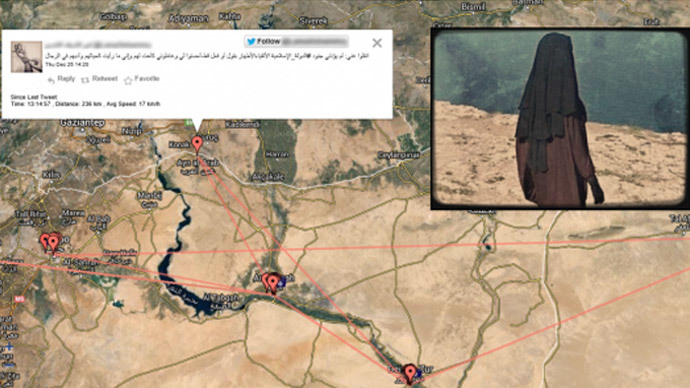 On 25th of December, the woman wrote in Arabic from Kobani: "I did not see in their actions anything but the utmost of respect for me as a sister."  She mentioned in another Tweet that: "God bless those who live on His path and who die on His path."
The TRAC report speculates: "It is possible that with the severe losses ISIS was experiencing they needed the ability to gather intelligence using women, and thus allowed L.A. to penetrate into Kobane."
A report issued by the Institute for Strategic Dialogue suggests that about 550 of the 3,000 Western citizens on ISIS territory are women. The researchers came to a conclusion that "waiting until Canadians have traveled to Syria and are fighting on the frontlines with ISIS is simply too late." The researchers called for a recalibration of prevention strategy.