There is no doubt that Pakistani women are honing their skills in every field. The women of our country, no matter what class they belong to, are not only intelligent but also hardworking. Rubia Nadeem from Lahore first learned to ride a motorcycle as a hobby since she liked to travel long distances, but today she is able to earn a living out of it.
Due to deteriorating financial conditions at home, Rubia decided to lend a hand to her husband and, since she knew how to ride a motorcycle, she joined Bykea, a motorcycle-riding service.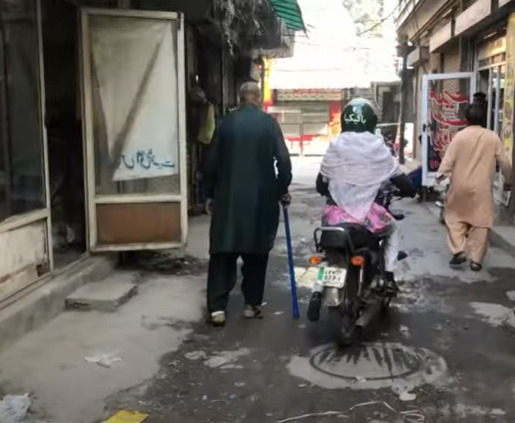 Despite being happy with her job, Rubia says that people often cancel her ride after hearing her voice, which makes her sad sometimes. People do not always do this and sometimes even encourage her when they take rides with her.
Rubia wears gloves and helmets as well as a skull face mask when riding her bike. Her interview with Independent Urdu says that she wears the mask so that everyone thinks she is a dangerous woman. Moreover, Rubia says that she remains serious during the ride and does not talk much with the passengers.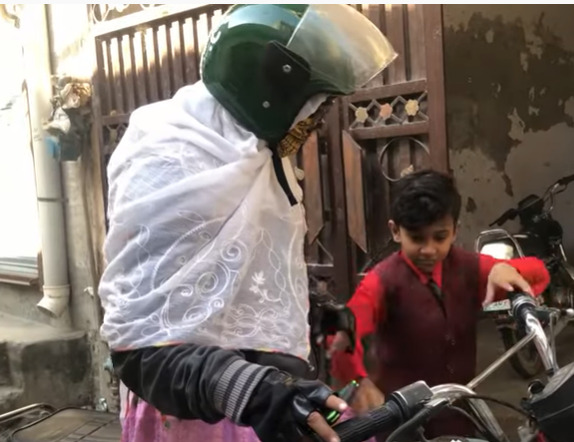 Her son Abdul Rehman, 7, often accompanies her and acts as a navigator for her. "When I started this job, my husband was very upset that men would travel with me," says Rubia. However, she explained to her husband that it is merely a job and there is no shame in working hard.
"Gradually, my husband realized that I was not doing anything wrong and that I was helping him to improve the situation at home," she adds. He is now fully confident in her.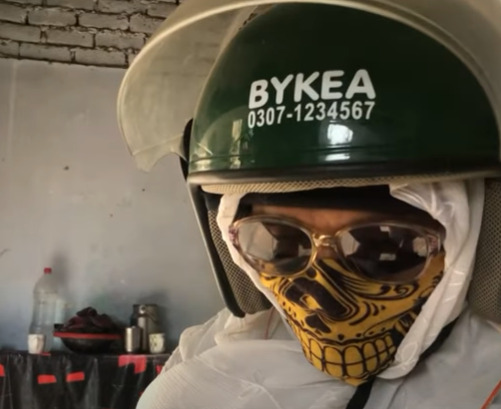 Rubia's bike is quite old. "Often the bike stops during the ride, which causes some embarrassment," she says, adding that she is now looking for a new one.
Have a look at her interview
Things have improved drastically in Pakistan. Women like Rubia Nadeem are breaking stereotypes and proving to the world that they can do absolutely anything.
A small yet significant portion of society does encourage women's empowerment. Such appreciation encourages those women that have to financially support their families. Among those inspirational women that are working tirelessly to support their families is also Haya Faisal.
Faisal is a female cab driver providing pick and drop services for women and families in Karachi. As it became a huge success, she started her own pick-and-drop service in Karachi only for women. Another prominent example of women's empowerment in Pakistan is Zahida Kazmi who works as a taxi driver in Islamabad.
Story Courtesy: Independent Urdu
What do you think of this story? Let us know in the comments section below.