Meet Fazeela Saba
The Sports Anchor, Writer and Analyst who has become a sensation in the world of Cricket. She's loved by many Pakistanis including us for being a woman who proactively pursues her interest in Sports. She continues to amaze us with her knowledge and analytical proficiency. Moving on…
This is Imam-ul-Haq, the guy who has almost ended Ahmed Shehzad's career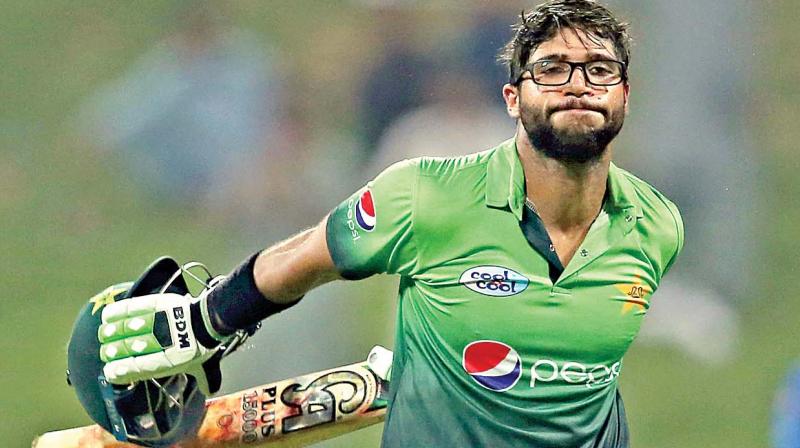 He's a beast on the pitch. Imam-ul-Haq has already amassed a remarkable fandom after his debut and successive spectacular performances for Team Pakistan. We have found a great, great opening batsman, finally! Newbie Imam-ul-Haq is already enjoying quite female attention and we have a lot to talk about that.
About Fazeela, she normally appreciated Imam-ul-Haq after he scored a phenomenal century, which many are dubbing as "fangirl moment"
https://twitter.com/FazeelaSaba1/status/920719775252320273
While we believe that it might not be a fangirl moment since she's just appreciating the batsman just like most of us normally would.
But Imam-ul-Haq, out of nowhere, opened this thread wide open for people to discuss – thanks to this tweet:
OH GOD 😀
Thnx fazeela aunty ??

— Imam Ul Haq (@ImamUlHaq12) October 20, 2017
People joined the bandwagon!
Hey Imam – How come Aunty? She is not old, LOL.

— Yamin Khan (@LegendKhans) October 20, 2017
Ctrl
Imam Bhai control ??

— Ammar (@Ammar__tweets) October 21, 2017
SRSLY
Koe sharam hoti hai koe haya hoti hai.

— Ibrar Ahmed (@Baa_Rii) October 21, 2017
#SorryNotSorry
https://twitter.com/FazeelaSaba1/status/921649451130933249
And then, Fazeela Saba came with an epic comeback!
https://twitter.com/FazeelaSaba1/status/922464185082089472
I guess, somebody in the comments even pointed out he's not looking into the camera in front of him. Lol.
The conversation was light and humorous and we enjoyed the little bit of entertainment that it definitely brought. Looks like, Imam-ul-Haq's humour is pretty on point as his batting is on a given day. Well, we wish him a great start to his career. May he continue to outshine on the pitch and give us a song to sing every time he scores centuries buzzing with sixes.
As for Fazeela, she does a great job too, week in and out, and we definitely love to see her on our screens and social media.