Pakistani actor Faysal Quraishi recently become a top trend on Twitter after a video from his game show went viral on Saturday. And, Quraishi was fuming with anger in the snippet. Here's why!
The clip showed him shouting at two influencers after they started crossing their line and hit a fellow male influencer on-air badly. The girl named Muskan begins to horseplay when everyone was wishing a couple of other performers – Micki and Usama – a happy birthday. Another girl joined her and they both slapped him hard multiple times on his head on-air.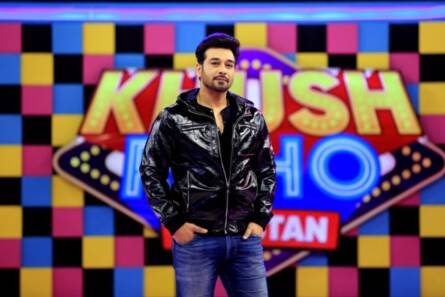 As she continued to hit the fellow guest, Qureshi lost his cool and asked them, "What are you doing?" He then shouted, "What are you doing?! You've made this game show a joke. You're slapping him on-air!
Following this, angry Qureshi threw the cue cards and walked away calling all influencers present "jaahil" (illiterate).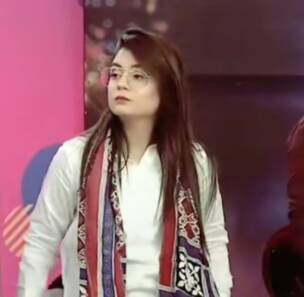 "Kahan se laye ho yaar yeh badtameez, jaahil log [From where did you get these ill-mannered, illiterate people?]" asked Qureshi.
Watch the video!
Actor Qureshi is known for giving respect to his seniors and juniors. However, it is evident from the video that the influencers' disgusting behavior really annoyed him.
In 2017, people saw him angry when Qureshi exposed what children were being taught in schools. He revealed inappropriate education that was being given to grade 3 students on his show. He pointed how a majority of parents were not aware of what their children were learning in schools.
What do you think of this story? Let us know in the comments section below.