Science and Technology Minister Fawad Chaudhry is one of the most intelligent politicians that PTI has. Chaudhry has always proved that he always weighs his words before delivering them.
Recently, Chaudhry became a subject of news when Indian media twisted his National Assembly speech. He slammed Indian channels for taking his remarks on Pakistan's response to the Balakot airstrikes out of context.
Meanwhile, Chaudhry said the Indian media "acted with gross irresponsibility by distorting the context of the speech."
What Fawad actually had said in NA?
Chaudhry made a speech over an issue about the release of Indian pilot Abhinandan after the Balakot strikes.
"Humne Hindustan ko ghus ke maara (India was given a beating on its own turf). Our success in Pulwama, is the success of the people under the leadership of Imran Khan. We are all part of that success," Chaudhry said in NA.
Well, after these remarks, the Indian media went mad. They claimed Chaudhry admitted Pakistan's involvement in the Pulwama attack.
Well, it is surely not the case.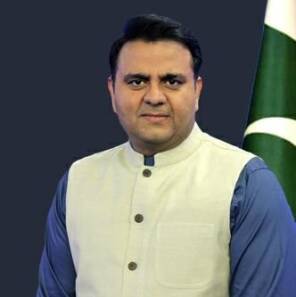 The Pulwama attack had left at least 40 Indian soldiers dead in February 2019.
Fawad Chaudhry said the Indian media was spinning his words. The minister said he meant the dogfight between Pakistan and India. As a result of which, Pakistan had captured Abhinandan.
"The India jets that entered the Pakistani airspace and got shot down by the Pakistan Air Force. The PAF also captured a pilot, who was returned as a gesture of peace."
A statement by the spokesperson of the Science and Technology Ministry gave the following response.
"As a matter of fact, [Fawad] Hussain referred to the 'Operation Swift Retort' which was a successful military response by the PAF to the transgression by the Indian airforce into Pakitan's territory. As a result of which two Indian jets were shot down. Not to mention the arrest of the widely discussed pilot. Pakistan had released him as a diplomatic gesture of peace."
"Pakistan has always upheld the international norms of peace and tranquility. It believes in cordial ties with its neighboring countries."
Here's how Twitterati reacted over the issue
Moreover, the statement added the Indian media should promote peace with Pakistan.
Meanwhile, Indian media has a history of changing facts and fabricating events. Earlier in October, India buzzed with rumors of a 'civil war' in Karachi, and Pakistanis were laughing.
What do you think of this story? Let us know in the comments section below.