Social media has become the modern-day war zone where you will find everyone from our Pakistani celebrities to politicians indulging in verbal spats either with each other or someone else entirely; but who clearly takes the cake here is Federal Minister for Science and Technology, Fawad Chaudhry.
He is known for his witty remarks on Twitter and this time he didn't even spare the Indian Prime Minister Modi. It is obvious that with the increasing aggression and brutalities in Indian-occupied Kashmir, everyone's patience is running thin with India and its Hindu extremist government that has become deaf to everyone's requests including President of the United States', who's favor they so eagerly sought at one time.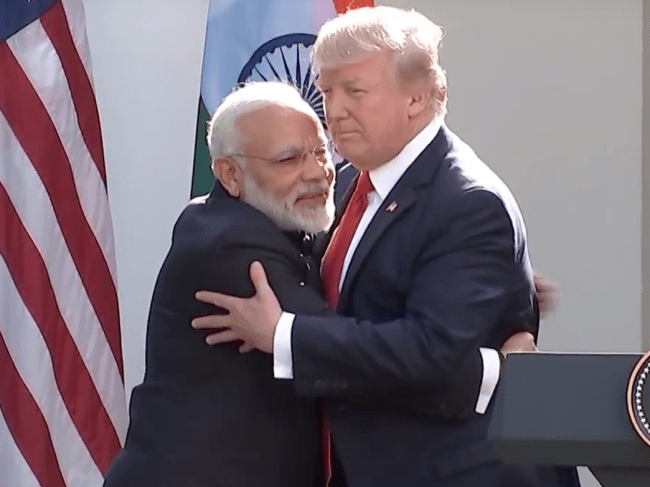 Pakistan's Prime Minister Imran Khan has also taken it to Twitter to speak up for the disputed territory and its people besides the credible efforts on a national and international level that he has been making. But Fawad Ch is on a whole different league with his witty remarks.
Fawad's Epic Troll!
An official account run by the 'Office of the Prime Minister of India' tweeted a small clip about Modi's arrival in France where he is greeted by very enthusiastic and excited Indians. To this Fawad replies, "Kitnay paisey lag gaye iss dramay pe?". How hilarious is that? It clearly could be a bunch of paid actors considering how few there are.
Kitnay paisey lag gaye iss dramay pe? https://t.co/6ZeSIRNDnA

— Ch Fawad Hussain (@fawadchaudhry) August 22, 2019
This triggered Indians and it was expected, although Indians are really easy to piss off, to be honest. But this was an epic burn and it reflects in the replies given to Fawad by fellow neighbors.
Behold, some really triggered Indians blabbing.
Motey samajhne ki koshish kr, sab @ImranKhanPTI jaise Bhikhari nhi hote jo kisi se bhi milne jae to paise maang le

— Scar (@RAC7R) August 23, 2019
You cannot force an entire community of thousands of people into submitting to your government by turning their home into jail, arresting their sons and harassing their women either.
Fawad, you can't buy love and respect. Just like you can't buy Kashmir which has always been and will be part of India. Good luck mate!

— Aditya Raj Kaul (@AdityaRajKaul) August 22, 2019
Weak.
Tum rehane do bhai.. tumhare paas to tamater khareedne ke bhi paise nahi hai 😂😂😂

— I'MSHETIYA😎 (@GaneshShetiya) August 23, 2019
"Maja" nahin aya!
Teri aukat se jada

— Karishma Singh🕉 (@Karishma9955) August 23, 2019
Zyadah lambi chordh di.
jitaney me pooraa Pakistan ek waqt kaa khaanaa khaataa

— Sandeep Upadhyay (@kaanhaa31) August 23, 2019

Fawad's one tweet made Indians type faster than Usain Bolt! They are known to be quite easy to rile up. Anyway, on a serious note, we hope these same Indians open their eyes and heart to the sufferings of Kashmiri's instead of openly supporting their Prime Minister who is determined in committing genocide.
Wasn't Fawad Ch's reply to modi quite entertaining? Share your thoughts in the comment section below!