Cricketer-turned-actor Fawad Alam makes his acting debut in Khudkash Mohabbat, an upcoming web series on a Pakistani over-the-top content platform. The trailer of the film featuring the star cricketer released earlier on Thursday. He now wishes to work with Mehwish Hayat, Maya Ali, and Mahira Khan.
The 35-year-old Pakistani Test cricketer will be playing the lead role in Urduflix's web series. Urduflix recently unveiled the poster of Khudkash Muhabbat featuring the all-rounder Alam.
Taking to his official Instagram handle, Alam shared the trailer of his upcoming web series on Thursday. He penned down, "Khudkash Muhabbat is my first project as an actor! This is something entirely distinct from what I usually do and I'm absolutely exhilarated to present you guys the first teaser of Season 1 of this show. I hope you guys like me in the acting ground as much as you did in the cricket ground!"
"Much love, support, and prayers needed. Looking forward to this exciting journey," the cricketer added.
In an exclusive interview with Independent Urdu on the set of Khudkash Muhabbat, Alam said acting was his hobby. "There is no limit to this hobby. Cricket and acting are two different things. Being a hero is not easy and it takes a lot of hard work," he said.
Who does he wish to work with?
The all-rounder also wishes to work in a big-screen film and if given a chance, he will definitely work in a film.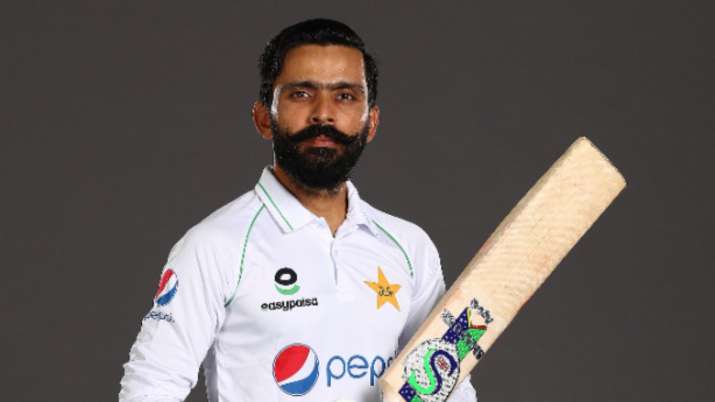 When asked who would he choose to work with: Mehwish Hayat, Maya Ali, or Mahira Khan, he at first refrained from answering. But then Alam revealed that he would want to work with all three! In addition to this, he said, "Might as well work with all of them together."
He said it would be a source of pride to work with three heroines since "these are well-known names and there is a lot to learn from them."
Watch the complete interview
About his role in the upcoming web series, without revealing any details he shared that it is an interesting romantic story.
Alam made his international cricket debut back in 2007 and after a hiatus of ten years, he made a comeback and scored two centuries in 2020. He recently also worked out of the boundaries as an analyst in Pakistan Super League (PSL) 6. We wish him all the best in his acting career!
Story Courtesy: Independent Urdu
What do you think of this story? Let us know in the comments section below.