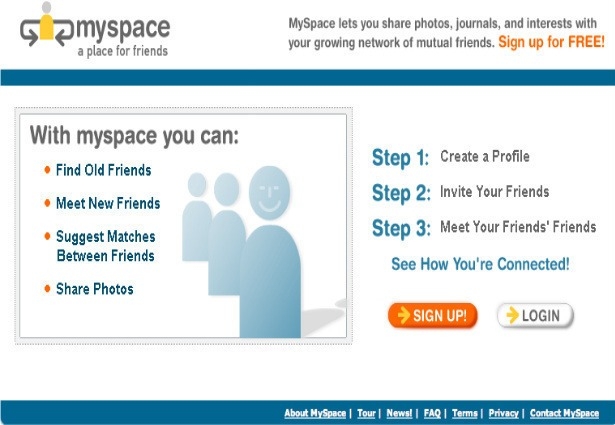 A plain design for MySpace back in Aug 2003, but after MySpace became seriously popular between 2005 and 2008, it was sold for $580 million meaning time had been called for a site 'facelift'.A couple of years ago, Justin Timberlake bought it for $35 million – I wonder if he has any regrets??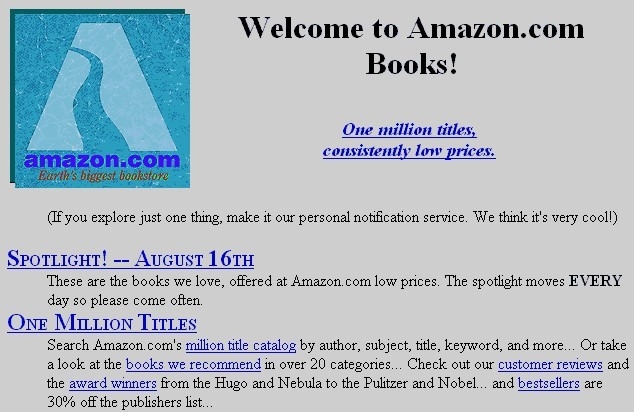 Online shopping goes all the way back to 1995 when Amazon was launched as an online book store. A very basic looking website right? I didn't even know they used to specialise with books!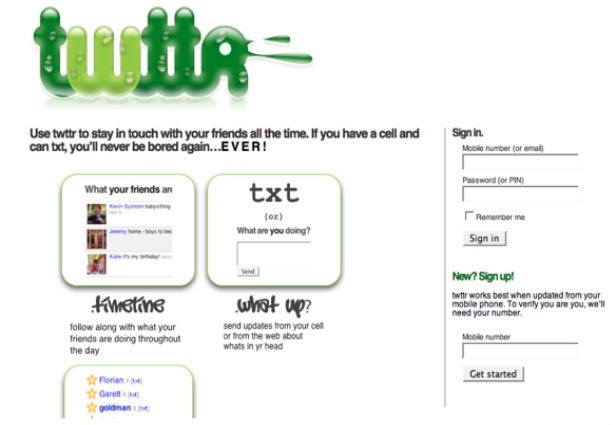 Twitter has had a few tweaks since it first came out in July 2006. First of all, it used to be called "Twttr" with a very odd logo, second of all it had a different colour scheme to accompany the strange logo. The design has been changed 6 times in just 5 years. These days the site has over 100 million users.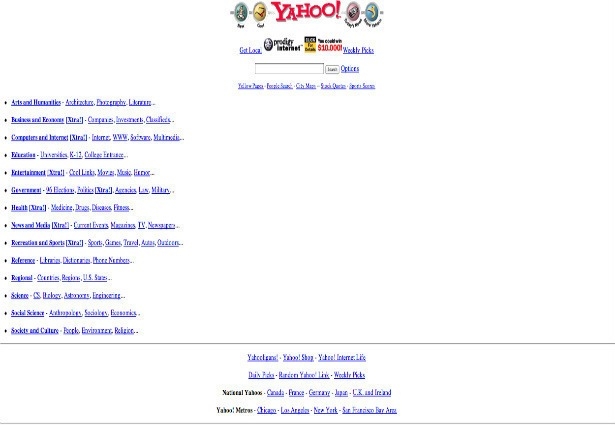 A couple of Stanford students, Jery Yang and David Filo launched Yahoo (acronym; "Yet Another Hierarchical Officious Oracle") in March 1995. It was originally a way to search the internet but these days has evolved into a personalised news site and more.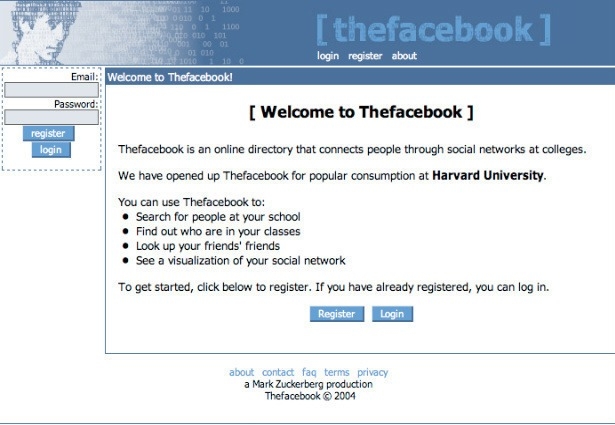 Facebook (or as it was previously known: "The Facebook) was created in Feb 2004 by Mark Zuckerberg. The site was only avaiable to students from Harvard University but 10 years later they have over 800 million users across the globe. Very unusual but notice the image of the face in the top left corner of the Facebook Banner… that's Al Pacino.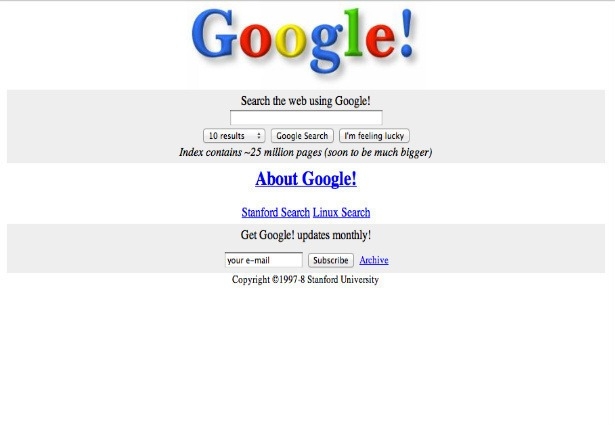 Officially launched on September 4th 1998, Google have stuck to their original colour scheme and their logo hasn't changed much either. The interface has been improved since with the introduction of HTML. Google nowadays also like to change their logo to mark special days and events i.e. Bonfire night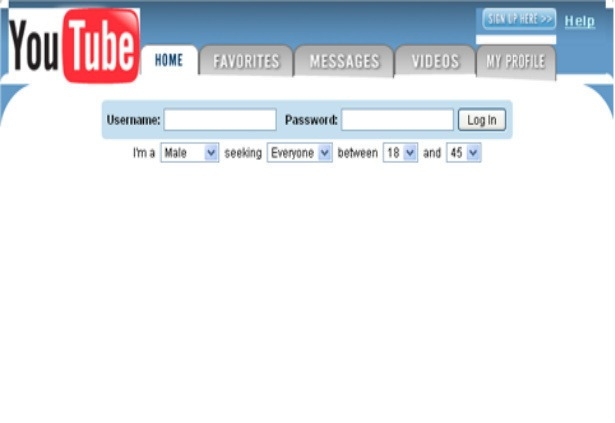 YouTube, launched in Feb 2005 is nearly unrecognisable in this image, apart from the logo of course. It's interesting that YouTube have chosen to keep their logo very in-keeping with the original. The first video to be uploaded to the website was "Me at The Zoo". This 19 second clip was of the YouTube founder, Jawed Karim.