Pakistan cricket emerging and bringing more talent to the world. Not only did Pakistan's men's cricket team achieve a lot, but also the women's side too, and have made the nation proud.
Although in the World Cup event, the Pakistani women's cricket team couldn't deliver the expected performance and grab enough victories.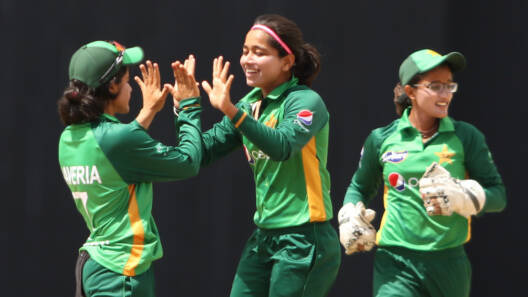 But the players have showcased their talent to the world, just like Fatima Sana the fast pacer who exhibited her brilliant bowling skills to win the ICC Emerging Women's Cricketer of the Year award for 2021.
On Thursday, Fatima earned this big prize and she's in the seventh sky with happiness.
Fatima Sana received the ICC Emerging Women's Cricketer of the Year award
Fatima Sana left her presence with exceptional bowling skills and pace. She shared her happiness on the microblogging platform. After the International Cricket Council (ICC) Emerging Women's Cricketer of the Year award for 2021, she wrote, "Alhumdullilah […] It's an absolute honor to receive the trophy of @ICC Women's Emerging Cricketer Of The Year."
"Onwards and upwards InshaAllah. Pakistan Zindabad," said Fatima, expressing her intent to perform well in the future as well.
Apart from the ICC award, she also made the nation proud by becoming the first female cricketer from the country to win an ICC accolade.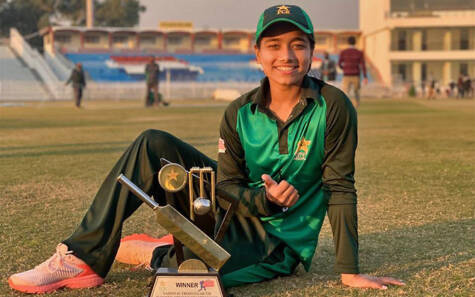 The ICC also released a statement and appreciated the 20-year-old Fatima. the 20-year-old "impressed one and all with her all-around efforts in 2021".
"She became an integral part of Pakistan's ODI and T20I side owing to her wicket-taking ability as a bowler, and ability to add handy runs down the order at the same time," the statement read.
Undoubtedly, 2021 year was the Pakistani cricketer's best year, because along with her Babar Azam, Shaheen and Rizwan also received big ICC awards.
What do you think of the story? Tell us in the comments section below.