An increase in poverty and suicide rates go hand in hand. The surge in unemployment has certainly led to an increase in suicide cases. On Thursday, a man in Pakistan reportedly committed suicide after poisoning his three minor children due to abject poverty.
According to the police, 40-year-old Muhammad Qadeer belonged to the Waryam village of Zafarwal, in Narowal.
The poverty-stricken man allegedly poisoned his three kids. Moreover, he later on too drank the liquid spiked with toxic material himself and ended his life. As claimed by the police, the poor man was driven to take this action due to severe poverty.
Poverty, unemployment & hopelessness
Frustrated by unemployment and poverty, Qadeer decided to end his misery and sufferings. He could not afford new clothes for his kids on Eid.
He took his children – Ayesha, seven, Rehman, five, and Rehan, three, to a nearby village Agwal. There he gave the poisonous syrup to the children and later drank it too.
A passerby informed the police and the rescue officials after finding them lying unconscious near some ground in the village.
Later on, the rescue officials moved them all to the DHQ hospital. Doctors pronounced the father dead right off the bat. Over and above, the three children were reportedly in severely critical condition at the ICU.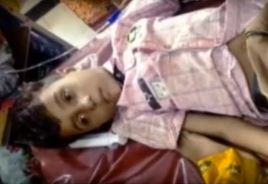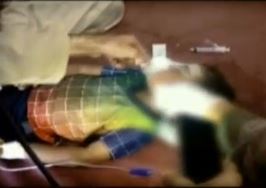 The Zafarwal police visited the crime scene and have begun an investigation into the incident.
First the growing child abuse cases, and now this. This is not the first case of a father killing his own children. On June 27, a man killed his three kids in Rawalpindi after having a fight with his wife. Just recently, we also heard of a 7-year-old niece who got shot by her uncle in Peshawar, merely for making some noise.
What do you think of this story? Let us know in the comments section below.