Every Pakistani girl, at some point in her life, has had her dreamed shattered by the five horrific words 'it's not a girl's job'. Among the many others who hold back their daughters to protect them from the outside world, a Pakistani man breaks the stereotype by empowering his eight daughters.
Naseeb Jamal, a resident of Karachi, runs an appliances repair shop in Qasba Colony. In a country where work like an electrician is out of ordinary for women, this man taught his daughters how to repair electrical appliances and work as electricians.
According to Jamal, in order to strengthen the role of women in society, parents should trust their daughters and make them skilled along with education. That being the case, he decided to impart his skills to his two elder daughters. While one daughter is only four years old, the other is six.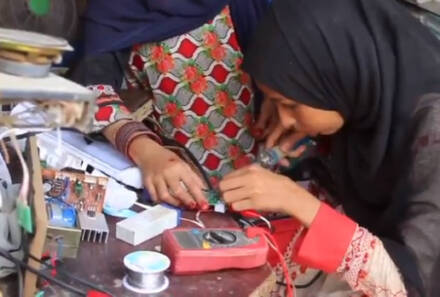 In an interview with Urdu News, Jamal said, "It has been almost 16 years that my daughters have been working with me. I have eight daughters and a son. Four of my daughters are married, while two stay at home and the other two come to work with me."
Everyone but Jamal was convinced that his daughters should stay at home
Jamal reveals how the journey of unshackling and empowering his daughters was not an easy one. Hushed whispers and loud taunts followed them all the way from their home to the dingy repair shop for electronic appliances.
This exemplary father had to constantly battle with the outside world. In fact, not only that but also his very own mother who would not shy away from questioning his decision. To his elderly mother, it was an outrageous step and surely, it was not a women's job to run a business.
"People would gossip, calling me a rebel. Even my mother used to question my decision. She would say that what I was doing was not in line with our traditions. Also that it does not seem good for girls to sit at the shop," said Jamal.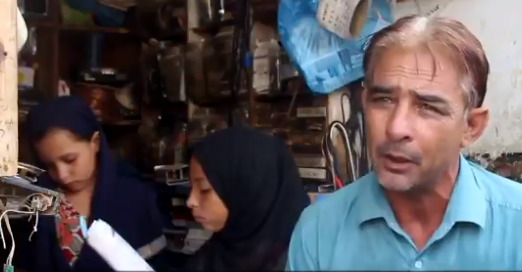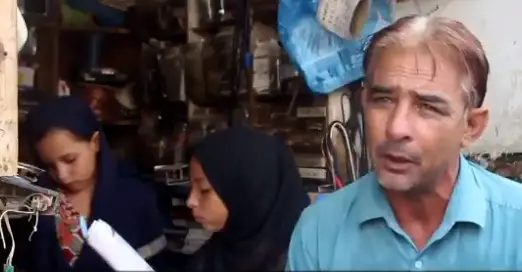 Despite all the backlash, his daughter showcased pure dedication and enthusiasm in doing their job. Eventually, witnessing so, everyone's concern was put to rest. Today, six of his daughters are proficient in repairing electronics.
Jamal saves his daughters from falling prey to conservative mindset
"This is the way to strengthen women. They should not just be educated, but skilled as well," he said, taking pride in his daughters' abilities. "If they are skilled, they would bring more pride to their parents than any son."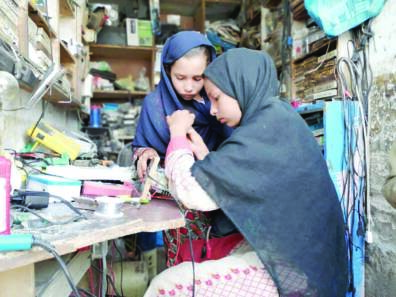 Subsequent to constantly getting pitied for not having enough sons, Jamal was determined to change the conservative mindset. Moreover, he was adamant to break the tradition and put an end to stereotypical gender roles. "But why should there be any difference between a daughter and a son?" the thought nagged him.
The next day, he headed to his shop with his two elder daughters. He would teach them all he could to assure their independence. More so, giving a start to a years-long struggle, where he would have to fight for his children on many fronts, with his family, friends, colleagues, acquaintances, and strangers.
As of now, with the passage of time, his relatives and the society has a newfound respect for him and his daughter. In fact, many even request him to train their daughters.
In addition to this, Jamal wishes to establish a training center where he can impart his skills to girls for free. While adding that he was determined to get his daughters educated, he said, "It is another dream that they study engineering."
However, with his limited income, he has little hope of bringing it to fruition. But the more pleasing reality of his daughters bringing pride to the family comes as a source of solace. Truly inspiring.
Despite many of his dreams likely to remain just dreams, this is his greatest accomplishment. Jamal has not just changed his own family dynamic, but his story will encourage many others to put an end to stereotypical gender roles.
What do you think of this story? Let us know in the comments section below.