Earlier this week, a video of a kid who seemed to be around 5 or 6 years old emerged. The kid could be seen driving a Land Cruiser SUV on the Bosan Road of Multan. As per reports, the father came to a police station with his minor son who drove Land Cruiser on Thursday and surrendered.
The video surfaced on social media and went viral three days ago showing the minor driving a black Land Cruiser on a busy road. Police were searching for the minor. More so, two teams had been formed to locate the child and his parents.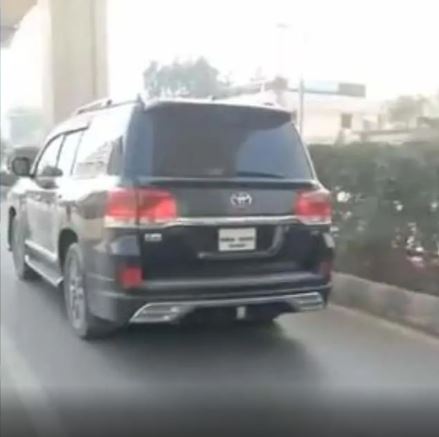 It must however be noted that the child was not stopped despite the presence of a number of wardens and police checkpoints along the way.
As a matter of fact, in the video, the child could be seen standing in the driver's seat in order to reach the peddles, and see the road.
Yesterday, the father and his son came to a police station. The underage driver has been identified. His father, Mazhar Abbas, told police that his son had driven away in his absence.
Father submits an affidavit
Subsequently, the vehicle was confiscated. In addition to this, the minor's father was booked under the Motor Vehicles Ordinance. The man and his son were allowed to go home after paying a minor fine of Rs1,000.
In addition to this, the boy's father submitted an affidavit to the police. It stated that the incident took place due to negligence and will not happen again.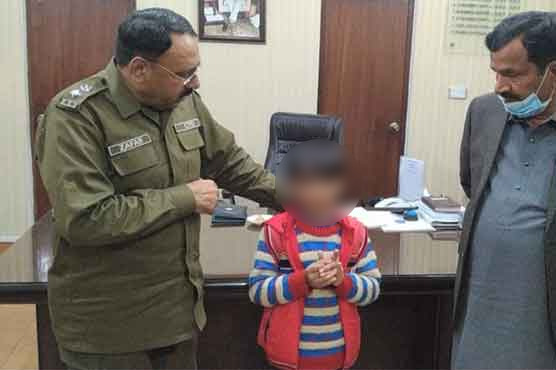 With the passage of time, our society has effortlessly normalized the concept of underage driving. Every now and then we come across a boy riding motorcycles or driving cars recklessly. That too, in literally every part of the country.
As much as the children are responsible for their wrongdoing, parents also play a highly significant role in encouraging them to do so. While sometimes, it starts with a short run to fetch groceries from nearby markets. And the other times it is just a little ride around the block for fun.
But just before you know it, kids are given the responsibility of driving family around when elders are not available. This short-sightedness is a terrible mistake.
Last year, a 9-year-old boy was caught stealing a car from the Sea View area, Karachi. He would drive the vehicles until and unless the fuel runs out, and then leave the vehicle there. It also turned out that he had stolen a number of motorcycles in the past.
What do you think of this story? Let us know in the comments section below.