Fabricated stories spread like wildfire on social media, getting quicker and longer-lasting pickup than the truth. Recently, a video circulated on social media where a father maulvi is seen kissing his bride daughter after she signs on her nikah papers. However, falsifying the context, a social media user shared the video in such a way that it gave a false impression to whoever saw it later.
This video was reshared by a guy named Usama Chaudhry with the caption "Maulvi Sahib what is this". Well, there seems to be no rocket science in this. The guy is simply trying to fabricate the reality by insinuating that the man kissing the bride is not her father but just a maulvi or a nikkahkhwan.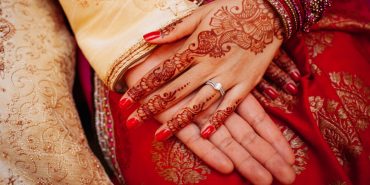 It goes beyond one's head how low a person can stoop just for the sake of some sorry likes and views. However, the propaganda here is bigger than this. Not only did this guy ruin such a beautiful and once in a lifetime moment for a bride and her father but also tried to promote hatred towards the maulvis.
Now those who do not know the truth behind this video will only get enraged by assuming that a maulvi is kissing a bride he just performed the ceremony for.
Misleading content despite knowing the truth
A father also a maulvi kissing his bride daughter when she signs the marriage register is quite beautiful. The video had originally been shared by the event coverage group Zamal Saman Photography. It even had the caption, "Toughest moment and not only for the bride but also for father." Does this not clearly state that the fathers tend to get sad when they marry off their daughter?
What this guy Chaudhry has done by falsifying the video is downright obscene and unacceptable. Turns out that people can go to any length only for the sake of attention and cheap publicity. In addition to this, it also seems like the guy tried to kill two birds by one stone as he also tried to instigate hate towards moulvis.
How can one make such gross and objectionable claims without any proof? The original video itself made it pretty clear that it is the father kissing his beloved daughter. Somehow, this guy manipulated it to serve his own purpose by violating a sacred relationship.
The photographer shares her disappointment
Taking to Instagram stories, the photographer of the Nikkah ceremony shared her two cents on the matter.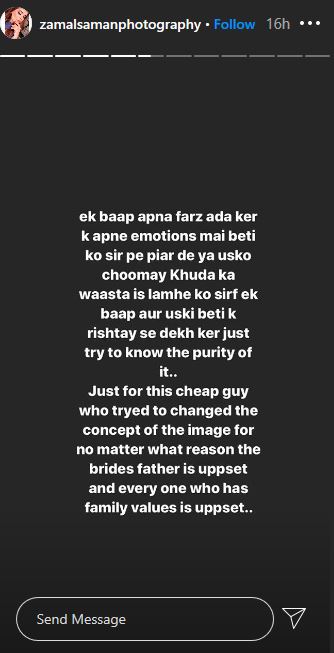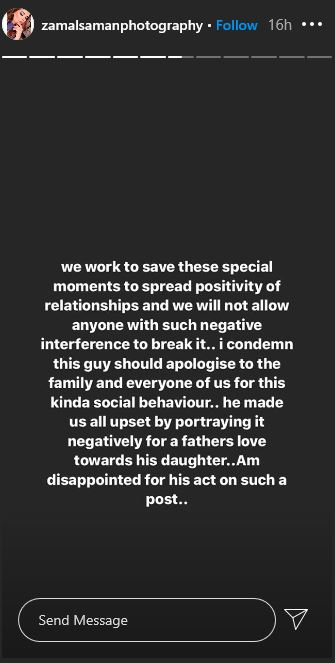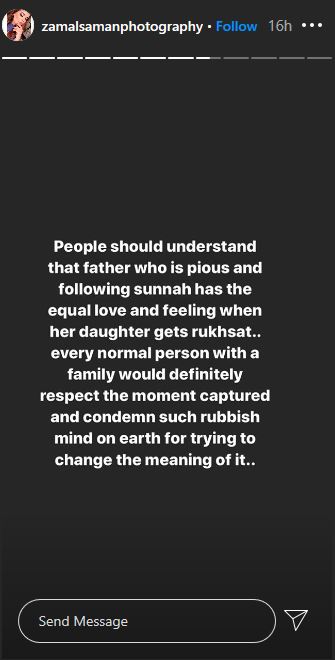 Sigh! Can you even imagine what that father must be feeling right now? Alas, these people behind the screen only care about their own publicity and pay no heed to the sentiments of others.
Moreover, this incident is a pure example of how fake news ruin real lives. In the times of clickbait, people have lost their humanity and could not care less to think twice before completely changing the meaning of the context.
Read More: Pakistanis Are Giving Hate To This Beautiful Bride Enjoying Her Own Wedding
What do you think of this story? Let us know in the comments section below.