Pakistan is one of the countries in the world where child labor is an ever-growing challenge. Violence against children in the name of child labor is increasing in Pakistan on a recurring basis.
This leads to a negative impact on the mental, physical, moral, and social life of children all across the country.
Another terrible instance of this heinous act recently occurred in Pakistan. Eight-year-old child Ilham revealed that his father gives him electric shocks for not selling chatai (mats).
Ilham hails from Narrian Abbottabad and sells mats for Rs 500 each. His father has set him a target of selling at least one mat per day. If he does not complete his target, he cannot enter the house.
Ilham was asked if his father was physically disabled as the kid was working at a young age to support his family. He said his father was healthy and also sells mats. Ilham has 5 siblings which include three sisters and two brothers.
According to a Twitter user, Ilham's father has been arrested. Police are now investigating the case to get more details.
Twitterati pour love on 8-year-old Ilham
Several social media users across Pakistan express their anger regarding how brutally Ilham's father beat him. Many users also shared empathy with Ilham and were sad that a young child has to support his family. Here are some of the reactions from Twitter.
The curse of child labor in Pakistan
According to The Global Slavery Index, Pakistan produces the third-highest number of the most hard-working kids, just inches ahead of Mauritania and Haiti. This illustrates how serious is the issue of child labor in Pakistan.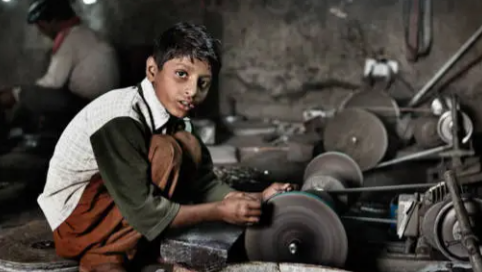 Instead of going to school, these children stay uneducated. Eventually, their lives are ruined.
The government has made efforts to eradicate employing child labor in Pakistan. In July 2020, a call was made to enforce the law against child domestic labor during an online session.
What do you think of this story? Let us know in the comments section below.