The second wave of coronavirus has just hit Pakistan. There has been a massive rise in COVID-19 cases throughout the country. As a result, National Command and Operation Center (NCOC) has decided to close all the educational institutions from November 26.
The decision was made by Minister for Education Shafqat Mahmood in the NCOC meeting. He said the students of schools, colleges, universities, and other learning institutions will not come to schools till December 24. During this period, there will be online home learning for the students.
The minister said the winter vacation will commence from December 25 and continue till January 10 next year. A review meeting will be held in early January to decide the future course of action.
All educational institutes across Pakistan are now adhering to guidelines of the government. However, there is a university in Karachi that is not complying with government regulations. The institute is National University of Computer and Emerging Sciences (NUCES) also commonly known as "Foundation for Advancement of Science and Technology" (FAST).
Now, some students of FAST university are complaining that their university still wants them to show up for exams. If true, this is insane!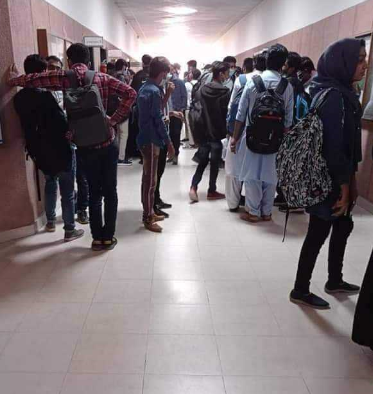 FAST's Karachi campus insisting students to show up for exams?
Some students of FAST University have reached out to Parhlo with serious reservations. They have sent us details and images that hint the university is not allegedly following COVID-19 SOPs. In fact, the students allege that the university is taking mid-term exams from November 28, a clear violation of the government's recent order.
Meanwhile, students also claimed that an exam for the Mid-2 semester was conducted today (November 25) for students of BS/BBA at its Karachi campus.
"In view of the recent announcement of the government, the campus is going for online teaching for all BS/BBA classes from November 30th and for all MS/Ph.D. classes from November 26th, 2020," said the university in an email, seen by Parhlo, to its students.
It added, "In order to keep your studies uninterrupted, the management feels it is necessary to complete the Mid-2 exams at the campus on time as per schedule so that this semester can be completed timely. Therefore, Mid-2 exams of all BS/BBA classes will be continued on campus still Saturday, November 28th."
From the images received, it seems the university is not complying with the necessary SOPs for the COVID-19 pandemic. It is also evident that no social distancing is not being followed at the university.
Here are the images sent by the students of FAST University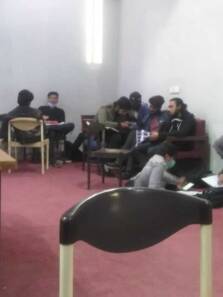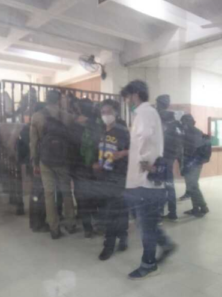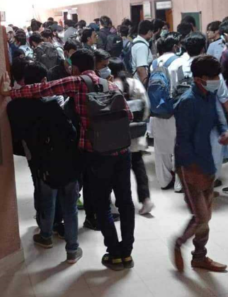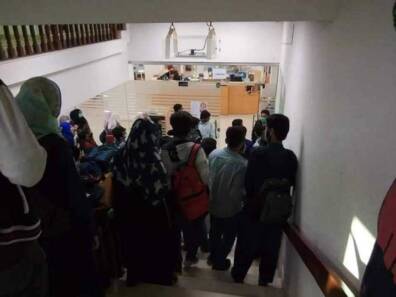 Such an irresponsible attitude by the management of FAST's Karachi campus can have a devastating impact on the lives of students. The management must look into it.
The FAST University must realize that following COVID-19 SOPs and the government's order is more important than any exam.  
It is essential that all educational institutes across Pakistan comply with government regulations for the COVID-19 pandemic. PM Imran has also urged the nation to strictly follow COVID-19 SOPs. This is primarily because Pakistan's second wave of infections is increasing significantly.
What do you think of this story? Let us know in the comments section below!