Experience a one of a kind sale experience featured on Loot Sale! Does it read 'Discount up to 75%'? Yes, you read it right and it is absolutely authentic!
With the ongoing Covid-19 pandemic hindering economic development, the financial situation altogether has relatively deteriorated. In this current predicament brands may be finding it difficult to generously cater to their customers' needs and facilitate them with the best quality products at a minimum selling price. A common practice which arose during and after the quarantine period saw most of us starting to rely on reasonably priced international brands, online thrift shopping and seamstressing. Due to our tight budgets, now whenever we hear the word "sale", we do not hesitate to click on the link and check out what they have to offer!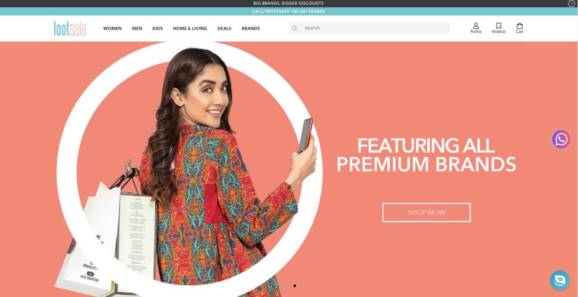 For the first time, an online website has been introduced in Pakistan which has all the luxury brands one could hope for, including BTW, Cross Stitch, Hop Scotch, Hush Puppies, LimeLight, Maria.B, Nishat, Orient, Stylo, The Linen Co, Zareen by Sapphire, to name a few; under one umbrella. Making this sensational piece of good news even better are the exceptional discounts going on all day, every day! If you like to take your time shopping during sales, not being a fan of the 'crowded store' experience, Loot Sale is definitely your go-to website from now on. With inflation looming around every corner, retail therapy almost feels impossible; however, Loot Sale is representing the fantastic idea of plethoric shopping while we stay on our budgets. After all, we love discounts, don't we?
Their motto when it comes to shopping, "Pay Less, Shop More", truly speaks for itself. To avoid indulging in online scams as such we contacted Asad Malik, the CEO of Loot Sale, to discuss his idea and the concept behind having such lavish discounts easily available to the masses. He informed us that Loot Sale's goal is to build a 'customer-centric brand', providing original products and merchandise, offering a price-match guarantee and 'no-questions-asked' return policy. The website has been launched with an inventory of over 400,000 units and the stock is forecasted to list over 20 lac products showcasing 150 brands by the end of December this year.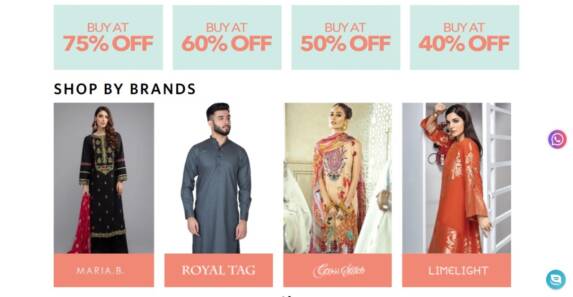 With an 'easy to use' experience available on the website, Loot Sale promises a hassle-free shopping venture, providing you with more than 100 fashion brands all in one place. Not only does it provide its consumers with innumerable options in fashion and lifestyle but it has also become a significant platform for a diverse range of brands, making their merchandise accessible throughout the year, not excluding the substantial outstanding deals!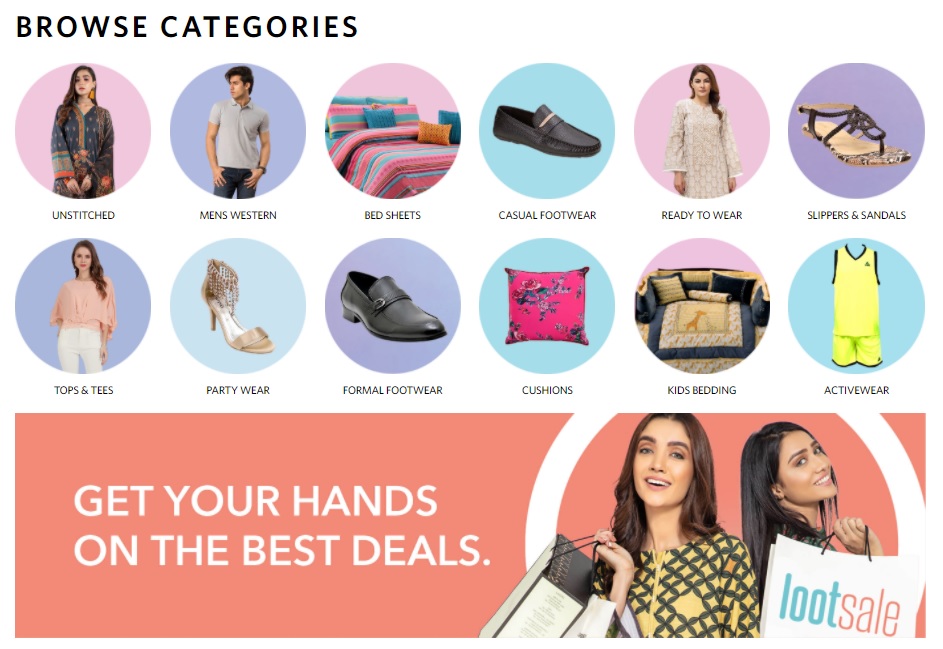 With the changing seasons and urge to start stocking up our wardrobes, it is time to go and check what exactly the website is all about. You may even end up getting your hands on that stunning piece from Stylo or Sapphire that you lost during a chaotic in-store sale, so get busy shopping!
For more information: