Disclaimer*: The articles shared under 'Your Voice' section are sent to us by contributors and we neither confirm nor deny the authenticity of any facts stated below. Parhlo will not be liable for any false, inaccurate, inappropriate or incomplete information presented on the website. Read our disclaimer.
This article was originally submitted by Muhammad Sarmad Shahbaz
M. Sarmad Shahbaz was born in Sialkot, Punjab to a family with humble means. He was 19 years old when the desire to be independent, financially as well as mentally, arose.
That was the initial driving factor in his life. Today, his struggles have paid off and with his modelling career running smoothly, Sarmad has now become a source of inspiration; for youngsters all over the country.
Sarmad has always had a passion for fashion modelling and innovation; that is what led him to take such a huge step in life. As a result, he moved to Lahore when he started his Bachelor's in Bio-Medical Sciences; he did so, mainly to take practical steps towards his goal. He, just like everyone else on the path to success, has gone through failures as well. But even then, those hurdles never stopped him from the persistence that he has shown so far.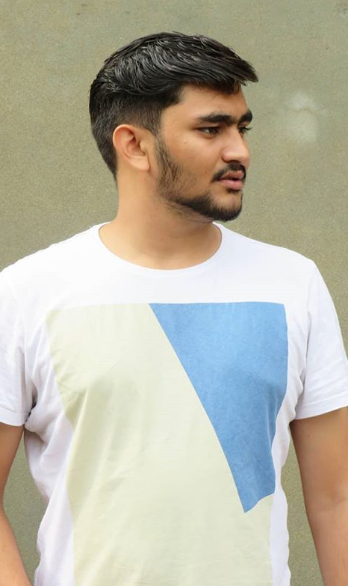 According to him, after his failure, he blamed others quite a bit but later realized it is his role as a leader to lead them; which led him to increase communication and motivate them. With a lot of effort, he is the youngest fashion model and fashion influencer in Pakistan.
Also read: The Inspirational Story Of This Salesman Turned Digital Media Manager Is A Must Read For Everyone
What inspired him to do so?
The reason why Sarmad Shahbaz never diverted from his path is his desire to be independent. From a very young age, he desired to be a fashion model and influencer; he wanted to provide better to future. Moreover, Sarmad took his start in the modelling industry with a company which was looking for new talented models.
What has he learned so far?
1. They don't actually get paid very much.
2. Often, models communicate with other models; for private references, so keeping a good reputation is key.
3. Having agency representation will not always mean that a model has signed up for; success or wealth.
4. Many models are super self-conscious.
5. Models don't clock off at 5 pm.
6. A model's health is at risk all the time.
7. The drama follows models around every corner.
8. You ache like crazy afterwards!
Being a model, Sarmad has some of the following pieces of advice that he wants to give to new people who aspire to become models.
1. Build your modelling portfolio
2. Know your market
3. Find a good agency
4. Be aware
5. Keep your values
In conclusion, we have learned that giving up should never be an option when you are determined to achieve your goals. If someone as young as Sarmad Shahbaz can understand such a trivial thing, we can too; it for sure will help us achieve our goals in life.