Faryal Mehmood would be unknown to many of us but her recent acting skills in Laal Ishq and Bechari have caught the attention of the Pakistani drama audience. Lately, Faryal Mehmood got a new tattoo, and fans are certainly not happy.
Previously, the actress had appeared on the popular show Time Out with Ahsan Khan where she showed off all of her tattoos. As you probably know, Mehmood has a lot of tattoos on her body. The first one she showed off was on her arm, the old one that most of her fans might have seen before.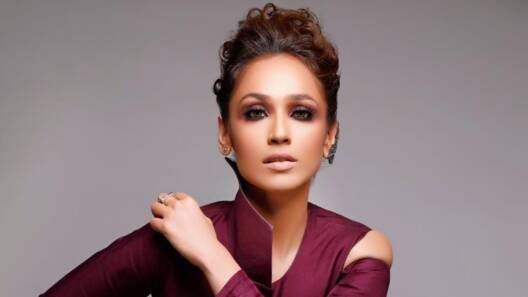 In addition, the host Ahsan Khan asked about her inlaid tattoo reading "Breathe". Faryal Mehmood said her new tattoo is a reminder to herself to breathe through difficulties, as sometimes we forget to do this. The list went on, and she had a tattoo around her neck that read 'no rain, no flowers', and another that was a beautiful musical symbol. After seeing her tattoos, Khan dubbed her the "Tattoo Girl" on the show.
Anyhow, the Khuda Dekh Raha Hai actress lately got a new tattoo but this time it is on her calf! Mehmood posted a video of herself getting tattooed on Instagram stories and called herself a tattoo addict.
Take a look at it!
Since social media is a constant source of scrutiny, especially for those in the entertainment industry, Mehmood received her fair share of backlash.
'Is it not haram in Islam?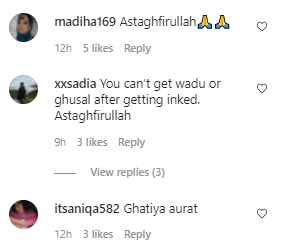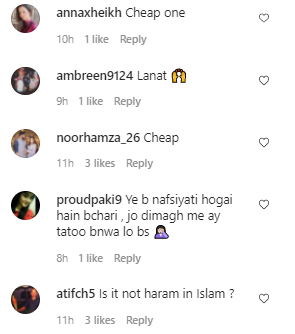 It hardly occurred to anyone that a simple girl who entered the Pakistani drama industry as an actress would give us shocks one after the other by revealing her wild side.
This is not the first time that Mehmood became the target of keyboard warriors. Remember when her sizzling dance moves offended people? Her fans, however, expect even more wild stuff from her. People have definitely underestimated this super-talented girl and keep bombarding her with negative comments!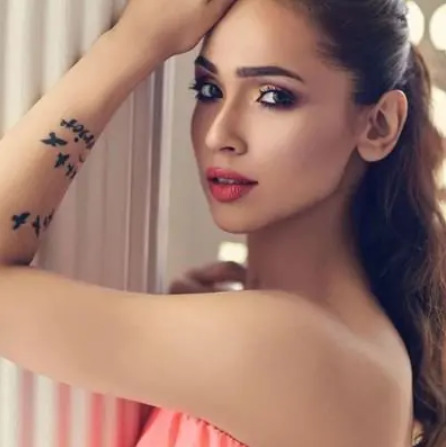 The rising star, Mehmood, with her fitness transformation, made waves amongst people. The Aap Ke Liye actress is very active on social media and we come across many of her talents. From her gym sessions to her singing to her acting and dancing – Mehmood simply manages to surprise us. Is there literally anything she can't do?
Many speculations circulated earlier about the divorce of the newlywedded actors Mehmood and Daniyal Raheal on social media. However, turns out that those were not just mere rumors. The actress recently confirmed that she is single!
What do you think of this story? Let us know in the comments section below.