Faryal Makhdoom who is an entrepreneur, a mother of two and wife of the famous British Pakistani boxer Amir Khan recently won an International Pakistani Fashion Icon Award. If you don't know already, these two have had a very rocky relationship with their personal and family feuds taking center stage online and on mainstream media.
Both parties publicly played the blame game ensuing major drama for the world to see and it went from bad to worse. All in all, this infamous couple manages to stay in the limelight and for reasons that are distasteful and often revolving around another couple quarrel that they willingly post about on social media inviting ridicule from the masses.
Recently, Faryal and Amir again came under fire for spending a whopping £75,000 for their second child's birthday bash which was tacky and extra, let's face it. All that money and no taste? This opened a long follow-up session where everyone criticized Faryal including her own father-in-law which she defended saying that her firstborn received a grand birthday party which is only fair to do the same for their second child.
Unfortunately, with their entire personal drama publicized by themselves has reduced their credibility to zero making them a laughing stock for the Pakistanis. Similarly, when recently Faryal won the influential Pakistani fashion icon award, people didn't quite get it.
Faryal Makhdoom and husband Amir made it to the 10th Pakistan iPAA (Pakistan Achievement Awards)Award 2019 in London.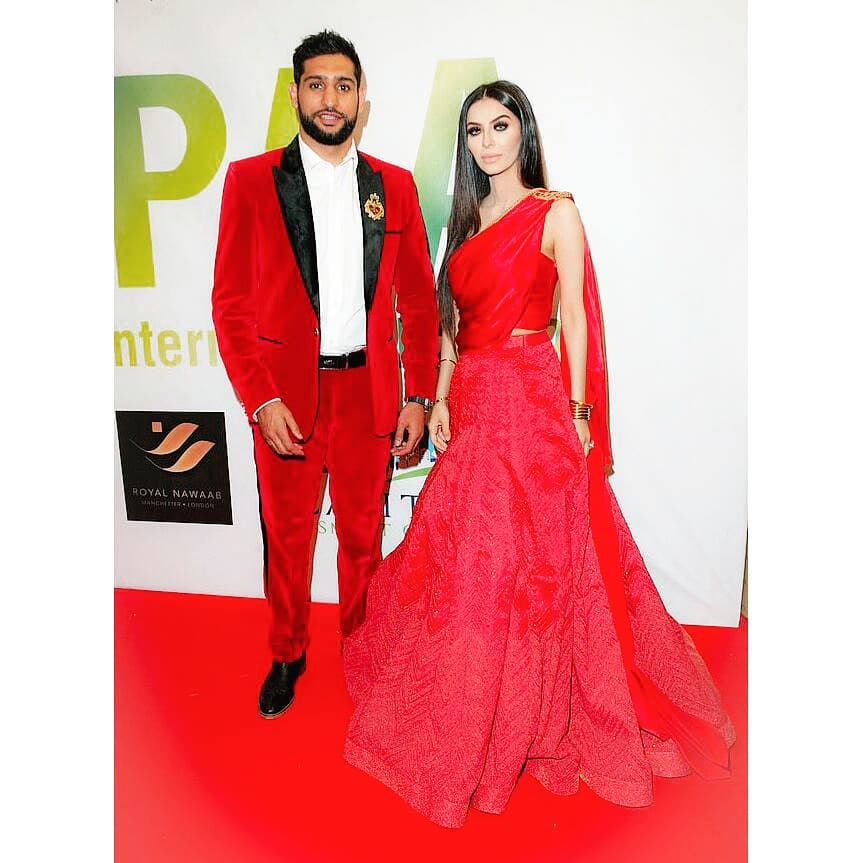 Her receiving the fashion award clearly didn't sit well with the crowd as they didn't find her to be the fashionista she is made out to be. For people, Faryal was quite irrelevant here.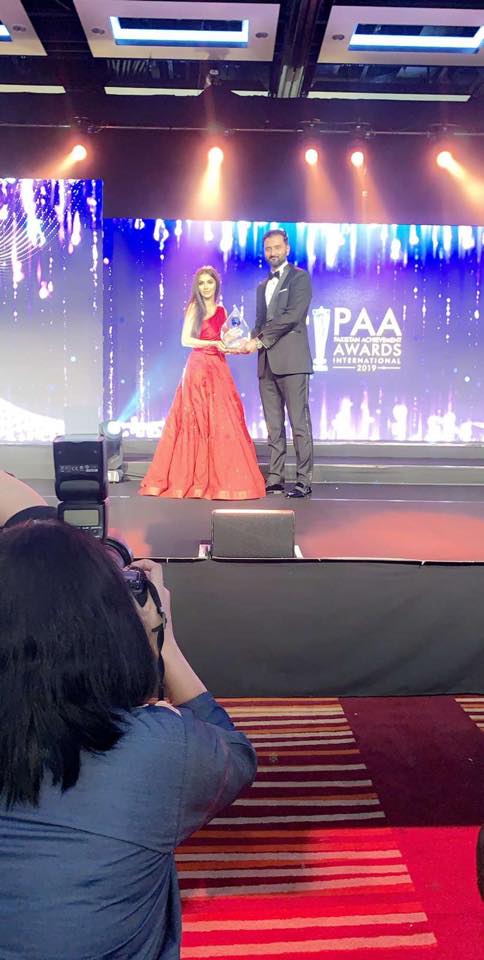 Pakistanis expressed their displeasure on various social media platforms.
"Ok its true. Signs of the world ending. Like my son has more fashion sense than her? Being skinny with over-caked makeup and wearing next to nothing most of the time and getting an award for that? What happened to modesty ????"

A valid question that must have occurred to countless Pakistanis upon hearing this news.

True that!
Can't quite grasp the concept of Faryal Makhdoom getting the International Pakistani Fashion Icon award, when her dress sense and make-up sense combined, is dreadful.

— A (@Syngrafeas__) August 19, 2019
Just for laughs.
Let us know if you noticed it too.
I know Its a few hours away from @FaryalxMakhdoom birthday, but I want to be the first to wish her Happy Birthday. She's my sole mate and always their for me. We go through thick and thin and she always finds a solution. Happy Birthday babe 😘 #Birthday #27today #Queen #wife pic.twitter.com/CRdhdsfbL0

— Amir Khan (@amirkingkhan) July 26, 2019
Not sure how the critics computed and came to this decision of awarding Faryal Makhdoom the Fashion Icon award but yikes, people are definitely not happy about this.
Have anything to add to this story? Comment below!