In the Pakistani music industry, there are very few rappers or say lyricists who write from their heart and let everyone hear the reality of the world. When it comes to Hip Hop genre, Pakistani rappers raise the bar of the hip-hop culture and few of them rebuild it.
Among those, Faris Shafi stands tall with his iconic tracks and lyrics that produce the harsh reality of the country. He has been delivering an outstanding number of tracks, which made everyone listen carefully and understand it.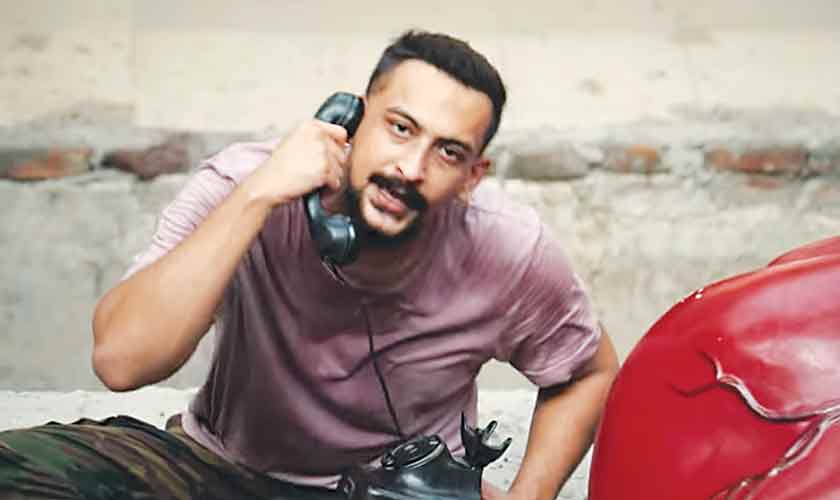 No doubt, his lyrics contain bits of profanity in it with the combination of reality that hit hard. Maybe this is why it took him decades to head into the mainstream music world and the other half know who is Faris Shafi.
Faris Shafi recently sat down for an interview in which he talked about his musical journey and he was brutally honest about everything.
Faris Shafi speaks up the truth of reality
Faris Shafi recently debut in the Coke Studio and up till now his two tracks released which received lots of love.  When did you start writing music? What kind of music do you listen to personally?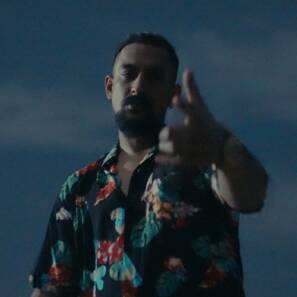 Faris Shafi replied, "I guess the intention started very, very early. You know, trying to mimic things in different rap songs. So, between seven and eight, I started consuming a lot of hip-hop music and since then I've trying to figure out what I can relate to once I hear it."
The interviewer then asked him, who's music had the most impact on him? "That has been a secret I've tried to keep for a long time. But I guess everyone wants to know. The first album I stumbled upon was a Snoop Dog album. I don't think I can even take the name of that album because it wouldn't be appropriate.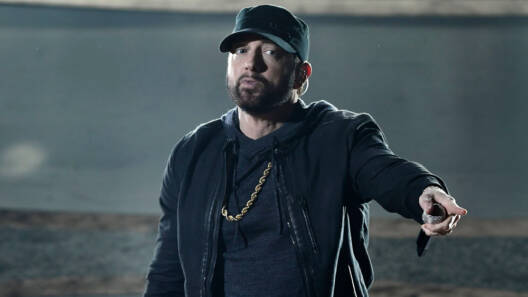 I don't know how I got my hands on it and why I was listening to it so much because nothing out of that album was for anybody under 21, probably. Then it started to evolve to the others, the greats — Eminem, a lot of Tupac, and a lot of Biggie. That was the foundation of where I began to go into discographies of particular artists, as opposed to a range of artists. I know all of their things [lyrics] even now.
And that's what helped shape how I used to handle things — through confusing times while growing up. To say "hip hop saved my life" is a very potent and old saying, but I know exactly what that means."
'Meesha wasn't Meesha' – Faris Shafi
Another question asked, what was it like growing up with one of television's most prominent actors, Saba Hameed, as your mother and pop music icon, Meesha Shafi, as your sister?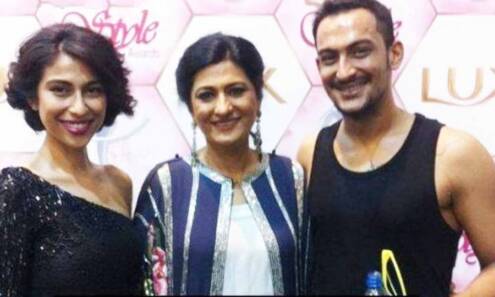 Faris honestly responded, "Meesha wasn't 'Meesha' until I was 21 or 22-years-old. With the Saba Hameed as my mother, I think people think hum har waqt ghar mein paint hi kar rahay hotay hain [we're always painting at home] or we're always writing scripts.
What we saw from the house was that she was a single mother in a massive financial crunch. We were in a rented place. Our grandparents were living with us. We had three unmarried khalas in the same house. So, there were nine people in three rooms. My mother was always at work. Our grandparents and khalas were raising us.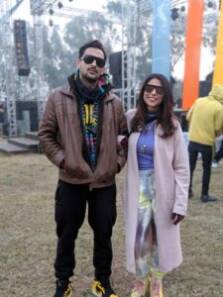 Although it may seem like there were these flamboyant artistic ventures taking place, it was mostly… you're locked in a room doing these things [writing verses] because you have nowhere else to express how you feel.
'Kaun dil mein gaalian nahin nikalta logon ko' – Faris Shafi
When the interviewer asked the obvious question regarding the use of abusive language in his rap songs, Faris Shafi laughed and replied. "Yes [Chuckles]. I only care about the kind of work I want to do. The same way my idols did and they saved my life.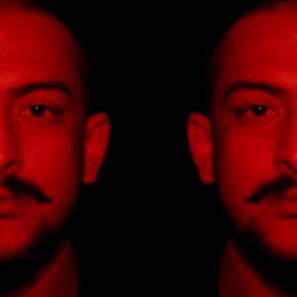 I know that profanity seems like profanity, but kaun dil mein gaalian nahin nikalta logon ko? [But who doesn't curse at others?] Sab kartay hain [Everyone does it] but the moment the cameras are on, they completely change. That wasn't very interesting for me."
Faris Shafi is a low profile artist, not seen on any social events nor any social media platform except Instagram that hardly up to date. There are no interviews out there at all. The interviewer asked, where does that come from?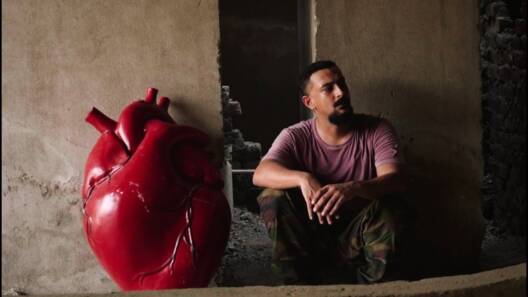 "There are a bunch of reasons for that. Where should I start? Fame wasn't anything new. People generally discover the underbelly of fame once they've achieved it but that wasn't new to me.
I understood that your problems will follow you home. I do like fame for the work. I want the work to be very famous but I don't want much part of it personally. Of course, I appreciate it, we need that validation for our work.
It also translates into the nature of the work that I try to do. If I make a song about addiction or violence or drugs. It doesn't mean that I'm constantly engaging in these things. It's tough with this spoken word business because people attach what you say to you.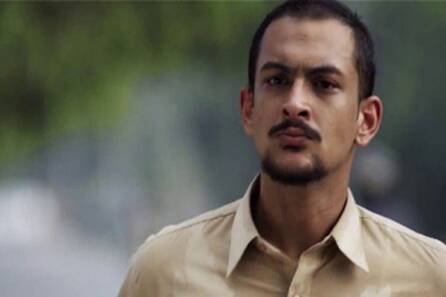 Whereas if an artist were to paint a massacre, that would be taken as a piece of art separate from the artist. We're complex beings. Why I feel I need to withdraw is because people just seem to think they know. Fame is not something very charming for me."
'I've been a fan of Atif' – Faris Shafi
Faris Shafi also shared his experience working with Talal Qureshi and Atif Aslam on the sports anthem Cricket Khidaiye. He said, "It was beautiful.
I've been a fan of Atif's for a long time and I still am, deeply. You can't even put science to him, he's just blessed. If you think otherwise that's your loss because everything he touches turns into gold. We've been seeing that for 18 years and I also understand how tricky it is to be famous.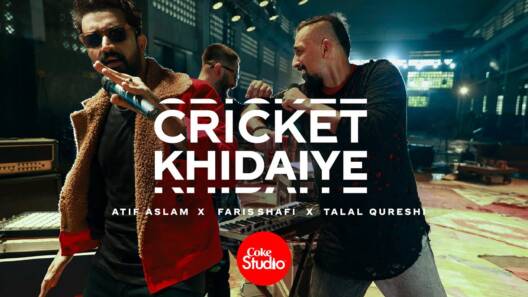 That famous? Where he's the favorite celeb of celebs. I appreciate the front and the background of a situation like that. We made our entertainment debut at the same time as well — through a theatre production of the Moulin Rouge when I was 15 years old and he was around 18-19 years old."
Faris on Meesha Shafi's allegation saga
The brother also shared his views on the high-profile allegation case of her sister. He said, "I'll keep what the therapist needs to know to myself for now.
I will say that it also helped. It taught me a bunch of things. I had to do a lot of introspection and research and read about the right way to move forward in life and make notes of things I could've done better in the past. I don't think I'd have done that if it wasn't so close to home.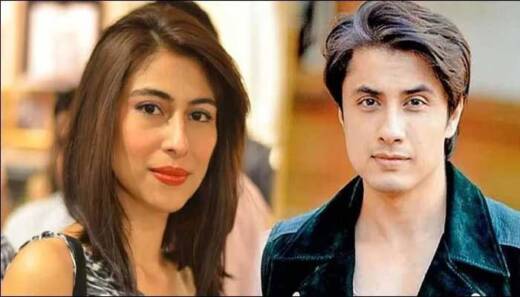 At the same time, because it was so close to home, I had to get into how I can improve myself and be a better person in the future.
But for it to have a real impact on a grassroots level this needs to be translated culturally. We need the right language to get the message across.
But I think this conversation is better with Aapi [Meesha Shafi] in the room."
Sister to the rescue
When Faris was asked about the incident when one of the Netizens criticized him for his lyrics and asked him to leave the music in which Meesha jumped into the rescue. Are you aware of that?
Faris replied, "I only heard about it because I started getting a bunch of calls and people started sending me a bunch of tweets which were fun."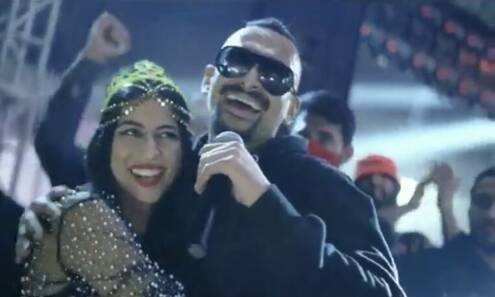 He further added, "I'm not on social media so I didn't know. What kind of elite is she [the academic] talking about? I know I've practiced enough so my craft is pretty elite. I know intellectually my grandfather was pretty elite. Are you talking about money? Because no, we didn't have much."
I'm not interested in talking about her or what she thinks.
I never market this – Faris Shafi
Faris Shafi did an iconic collaboration with her sister Meesha Shafi for the first time ever. He shared his experience, "The performance part was smooth. I didn't even have to think about it. It took me a long time to figure out what this song is going to be about.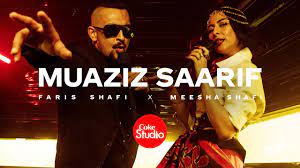 I know how to mix genres. When I started, rap was growing in the underbelly of the music scene. It was the underbelly that you don't want to hear. The initial challenge was still what am I going to say? I have to speak for two minutes. What am I going to say to my sister?
Once I had that figured out, I don't think much to write music. It's a flow-state thing. The essence of the writing process was: if she were to say every single word of my verse, would she be able to own it? Would it be a fact for her as well? Would she be able to say it as her truth as well?"
Faris concluded the interview with the response to the last question that linked with his recent track Muaziz Saarif. What was the reaction back at home? He said It's a great thing for my mom to see the two of us together. I love it, but it's not surprising. I know we can do a lot more. This is just the tip of the iceberg. This is just the beginning.
What do you think of the story? Tell us in the comments section below.