Fans have always wanted to border cross-collaboration and get excited whenever it takes place. Why? Because it's an unimaginable thing to happen in the current slot where both the nation's political scenarios aren't good enough and that's why the entertainment side suffers because of it.
In the musical world, both nations have one thing in common that captures everyone's attention and that's rapping.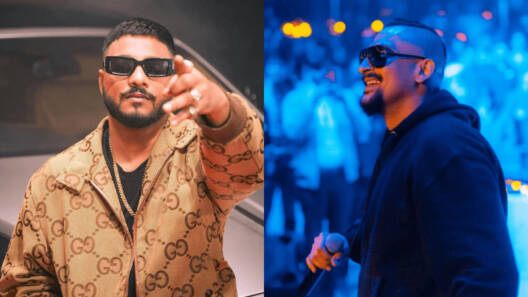 No one thought, that Faris Shafi the "notorious rapper" of our nation would collab with our neighbor's famous rapper Raftar for a music video.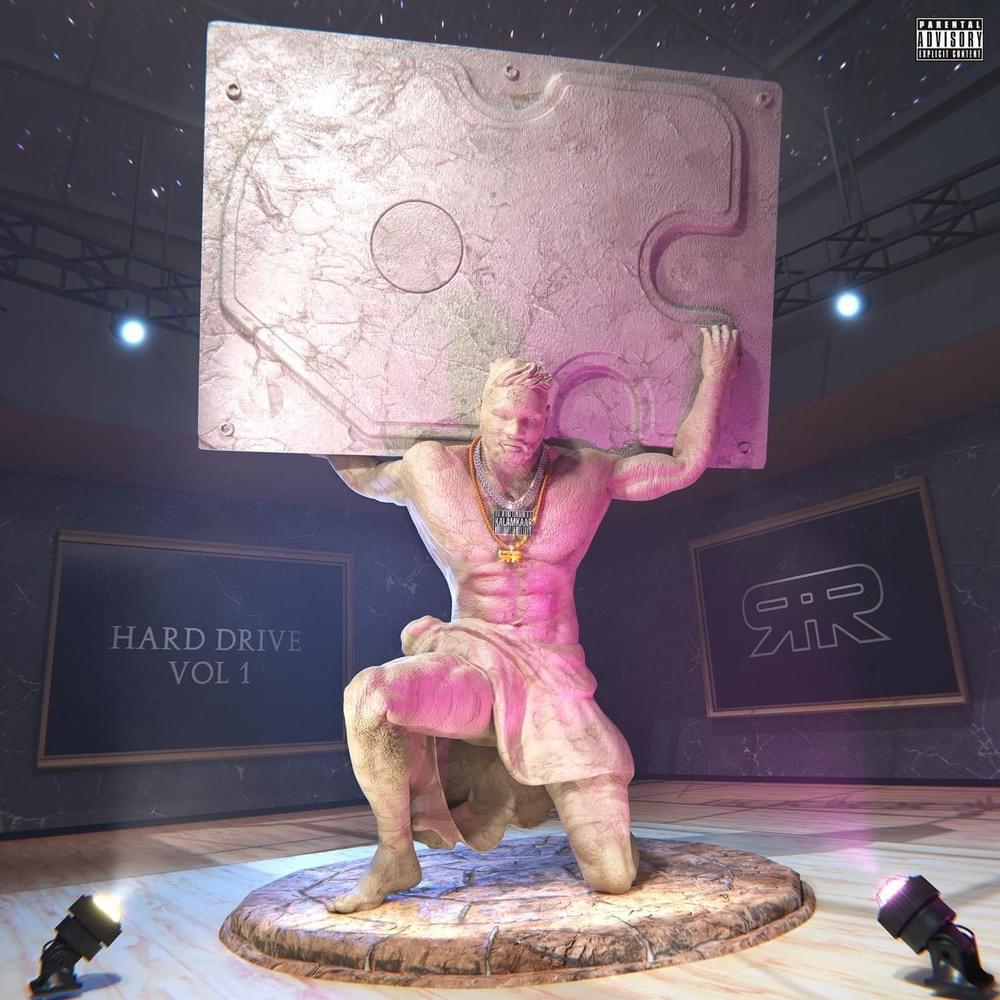 Faris Shafi returns with a bang on track, but this time in the form of a song with Indian rapper Raftaar. 'JASHAN-E-HIP-HOP'S, mixed and produced by Umair Music. Netizens couldn't hold their happiness and excitement for this unexpected collaboration.
Faris Shafi & Raftaar – JASHAN-E-HIPHOP
On Wednesday the song dropped as part of Raftaar's EP Hard Drive Vol. 1 and fans rushed like a doze of medicine to stream it immediately and realized it was a banger on another level.
It has 324,000 views on YouTube as of now and is number 18 on the trending list for music.
The song mainly focuses on the situations happening in both countries that destroy the brotherly relationship between Pakistan and India.
Fans described it as a slap in the face because every lyric s a little smack with the rapid rapping and smooth beats working together perfectly. Faris kept his charm throughout the song "Faris on the mic" and showcased his creativity making them fun not only to listen to but also to deconstruct.
Ultimate Reaction
Designer Munib Nawaz seems like he enjoys the 'Introduction' singer's music — he dropped down in the comment section to root for him.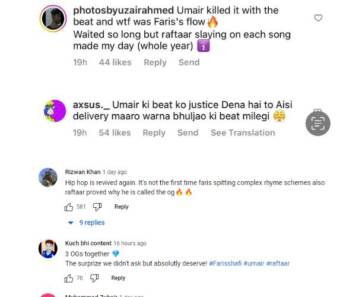 Some of the fans even pointed out the 'Awaam' singer's "complex writing" which always seems to bring in fun and relevant references, making it much more interesting when you understand them.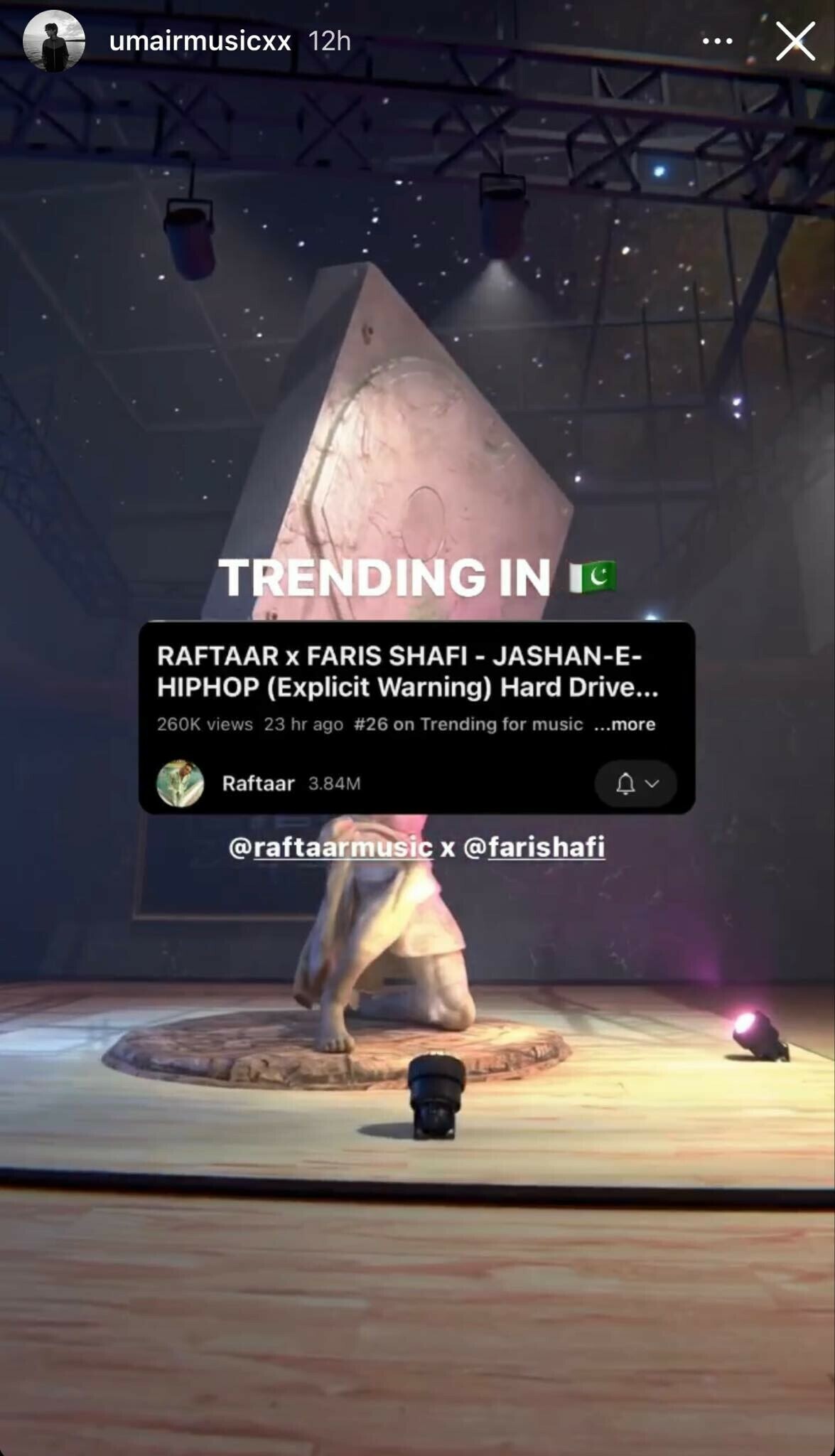 The producer shared a screenshot of the song details on his Instagram story. It was number 26 on the trending list yesterday — it has moved up a notch since then.
Faris Shafi in the past few years has grown his personality and spread out his lyrics in such a way that no one can avoid it at all. Earlier this year, Faris Shafi spoke up about profanity in his lyrics and journey.
What do you think of the story? Tell us in the comments section below.