Right from the first episode of Mere Humsafar, it grabbed everyone's attention and earned a special place in the viewer's eyes. Mere Humsafar starring Farhan Saeed and Hania Aamir surely loved everyone's heart with their amazing acting.
According to the viewers, this new drama gave a serious deja vu to the 2011 blockbuster serial Humsafar. Despite several differences in their storyline, still somehow makes you feel similar to the famous Humsafar.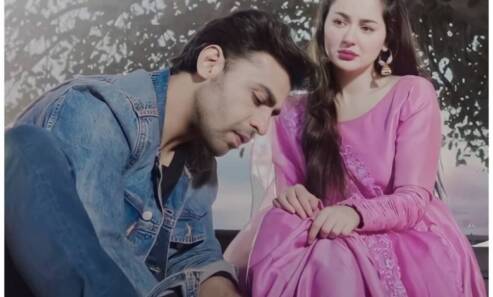 Farhan Saeed recently sat down with BBC Urdu and put some light on his successful career in acting. He also shared some formulas behind his hit dramas especially the current one Mere Humsafar and his role as a reprising romantic hero.
Farhan Saeed in conversation with BBC Urdu
Farhan Saeed is known for his amazing roles and acting. His huge shift from singing to acting made everyone crazy and he's been in the showbiz industry for more than a decade. While talking to BBC regarding his newly famous drama serial Mere Humsafar he said, "I think people like mellow stories," he claimed that Mere Humsafar might become famous widely.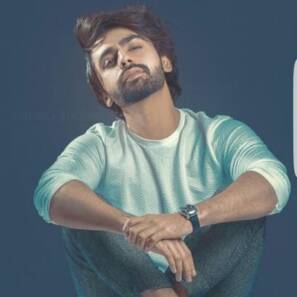 He further added, "the whole cast of this play has done a great job. Be it Saba Hameed or Hania, everyone played their characters well. The emotional, sensitive side of the play was intense and I think that's what connected well with the audience. "
When an interviewer asked him about the formula behind his hit drama serial. Farhan shared, that there is no single way to do it, and if there was, then everybody would follow the same path. "You have to take that leap of faith.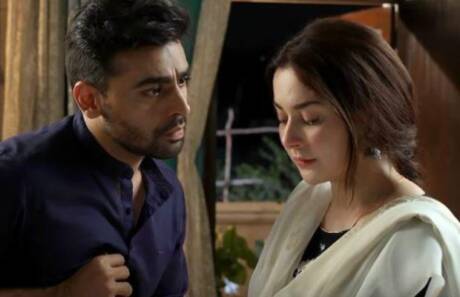 Oftentimes you think your play will do well and it doesn't. Likewise, you'd have lesser expectations and the play will go above and beyond with its ratings." He added that Mere Humsafar initially fell in the latter category for him.
"As a singer, I realized an interesting thing about anticipation. While I'm in the moment and giving my best, I don't know if the song will be good or not," the 37-year-old actor said. "However, your project, your art changes its meaning once it is owned by the audience. You hear it with another ear, you see it from another perspective–the one that your fans are looking at it from. That, for me, is the most rewarding experience."
'I won four awards on the same night' – Farhan Saeed
Farhan Saeed further shared a moment when he believed in his acting skills and he spoke with great pride. "Once I got four awards for Suno Chanda. The same night, another actor also got four awards and he was the legendary Nauman Ijaz. There can and has never been a greater compliment than that for me."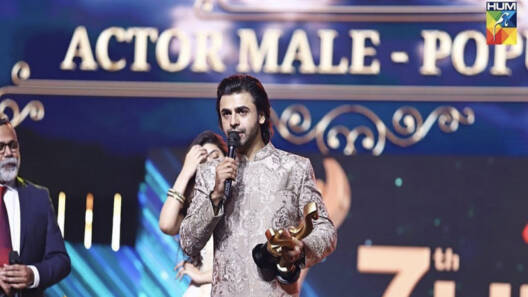 On cliché storylines, Sunno Chanda actor agreed that nowadays almost every drama has a similar plotline to that of Mere Humsafar. With an abundance of repetition in stereotypical tropes, Saeed thinks that it's hard to tell which serial will be liked by people.
"Mere Humsafar is not the first drama that added spices to intensify the narrative," he said. "Thousands of such plays are made but they are not hits. I never thought I would do such a project. Whatever was happening in the first seven episodes before Hamza's entry was out of my mind."
Farhan also put some light on drama content, he believes that such prime-time dramas content should be created cautiously as there might be some topics that touch on some sensitive issues.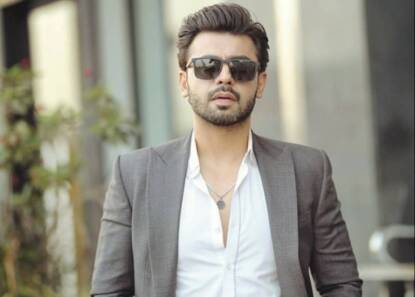 "If someone told me to raise my hand and hit a girl, I would not do it. It would be wrong of me to promote negativity or be an ideal of any sort with this behavior," lamented Farhan on the 'casual' abuse of women shown in dramas.
Recently he released a statement when many netizens criticized the Pakistani drama's content. He said, "Change the channel if you don't like the content".
'I don't know how chemistry is formed' – Farhan Saeed
Up till now Farhan Saeed has done some great dramas and did amazing romances with fellow co-stars. When the interviewer asked him how his chemistry develops and his relationship with fellow actors off-screen. Farhan revealed, that he seldom talks to anyone on set and rather prefers his phone and his games.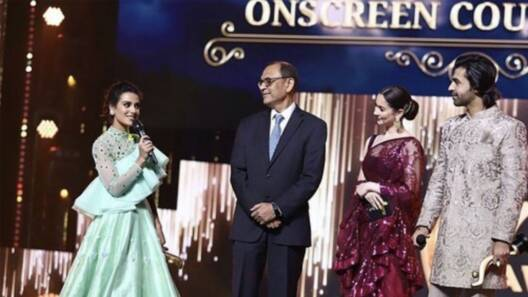 "I don't know how chemistry is formed. Luckily, with everyone I have worked with, we ended up getting the Best Couple Award. From Iqra in Suno Chanda, Urwa from Udaari, Sohai in Prem Gali to Hania in this, if you look at our scenes, you'd think we'd talk off-screen as well, but we never talked as much on sets."
For Saeed, it is good to have a "transparent slate for work." He said, "There doesn't need to be animosities outside the set, but if the actors are friends and get into an argument, then it will show in the scene."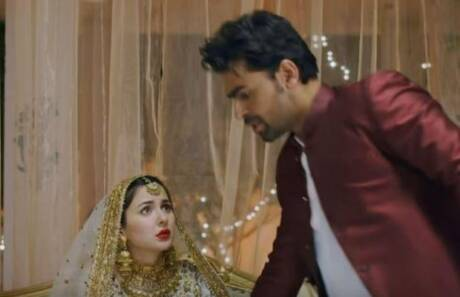 Farhan concluded the interview with the most awaited answer regarding the comparison people is making with Mere Humsafar to Humsafar drama. "Fawad was my senior in university, and when I was in Jal Band, he was a part of EP. Our music careers once aligned, and now this.
I had seen Dastaan and was a fan ever since. When Fawad came to a film premiere, I went to him and told him I loved the drama. He thought I was lying since I mentioned it to him eight years later but it was the truth. I am a forever fan."
What do you think of the story? Tell us in the comments section below.