2023 looks like the year of reunion, Farhan Saeed and Goher Mumtaz reunion rumors floating all over social media, and fans couldn't hold their happiness. Another nostalgic band might get together, Farhan Saeed and Goher Mumtaz used to be together in the band called "Jal".
Jal was considered to be an iconic pop band in Pakistan and produced some great tracks. They had a unique impact on Pakistan's music industry. Started by Mumtaz in 2002, the band's popularity raised when they released Aadat on the local web portal.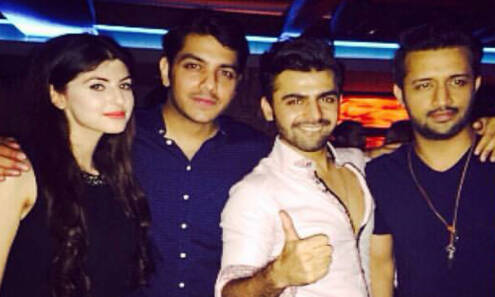 Atif Aslam also joined, but with a few ups and downs, the band left with only two members. After long years, Farhan and Goher were both seen together when Mumtaz shared a selfie on his Instagram handle.
Farhan Saeed & Goher Mumtaz Reunited
Taking to his Instagram Goher Mumtaz shared a selfie which they had clicked and posted on his handle. Soon the post was uploaded, the image went viral and everyone has gone crazy.
And as expected in the comment section fans believed that they are coming back. "Please bring back that full-throttle Jal. The world was a better place when you guys were together," requested one fan, while another user detailed their excitement at the picture. "The best thing on the internet today, my boys!"
Fans were eagerly waiting for this reunion and couldn't hold themselves from asking them to come together like old times, "A reunion is desperately needed!" wrote one user, while another demanded to see the "guys together on the stage and in new music albums going forward!"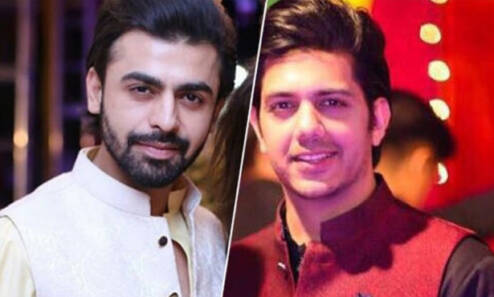 The band's breakup rumors spread when Farhan Saeed released a cover of Nusrat Fateh Ali Khan's Halka Halka Suroor. Later that song, Farhan Saeed finally confirmed the speculations, disclosing his departure from the band. In April 2013, Mumtaz revealed that he is not looking forward to any more additions to his team with Shazi.
It might be Farhan Saeed and Goher Mumtaz reunion scene which the fans delightfully desire to have it.
Just like them, Noori recently shared an image with Ali Hamza and claimed that they are officially coming as a band.
What do you think of the story? Tell us in the comments section below.