The most anticipated wedding of the season is done and dusted. In a fairy tale valima ceremony held last night, Minal Khan and Ahsan Mohsin Ikram were joined by family and friends. There was, however, something about the post-event that put off fans and that is the munh dikhai of Minal Khan. 
With all the PDA-filled moments shared with fans, the newlyweds gave us major couple goals. Khan looked absolutely gorgeous in a signature head-to-toe ivory tail gown by Erum Khan while Ikram looked dapper in a black suit by Ismail Farid paired with a maroon tie.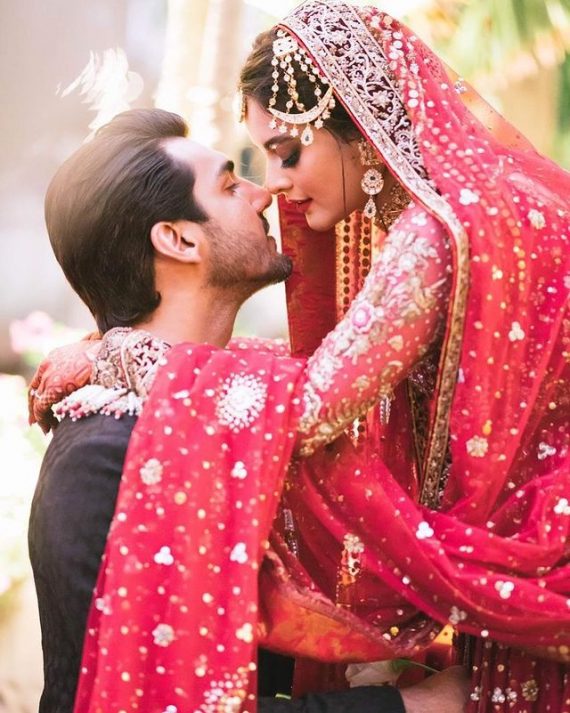 During their reception on Friday, the newlyweds looked like they had stepped straight out of a fairytale. Throughout the event, the couple was all smiles as they posed hand-in-hand for the camera.
Have a little sneak peek into the event!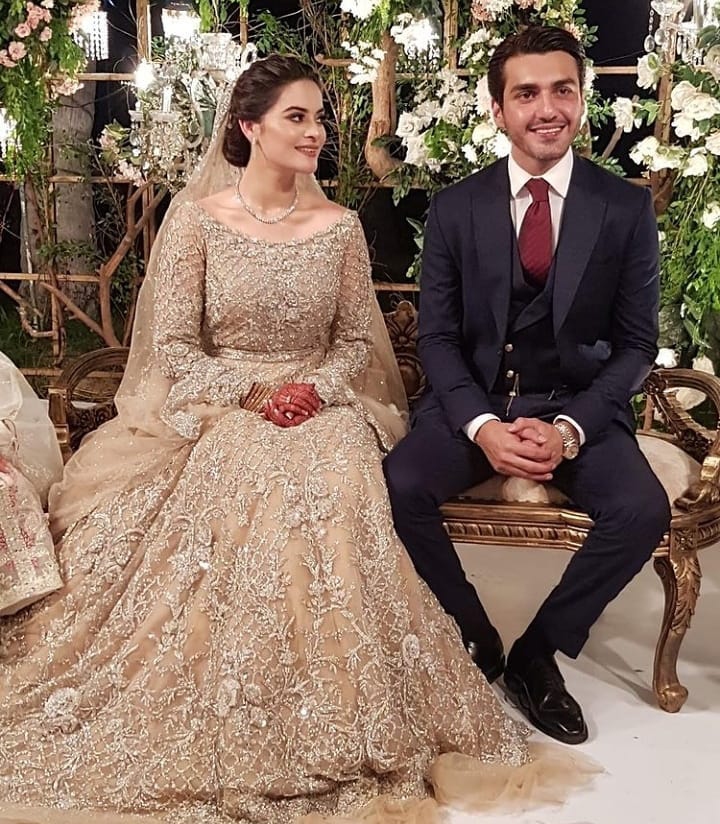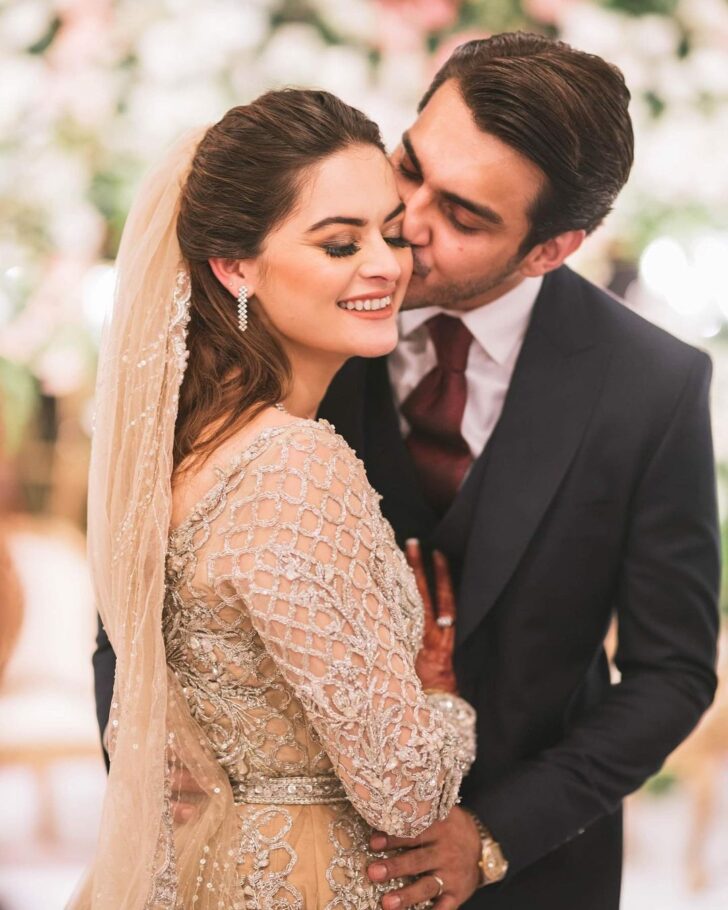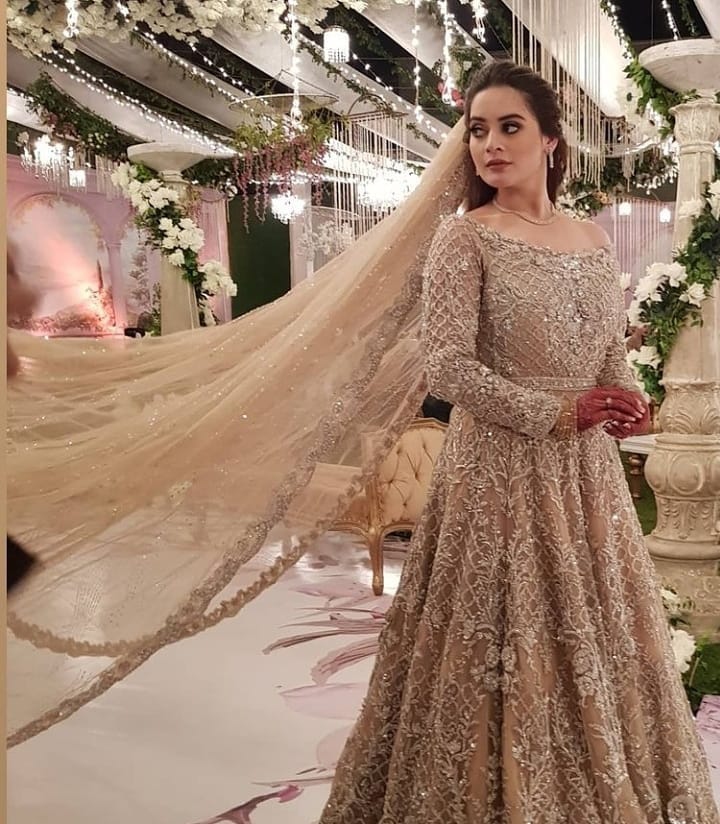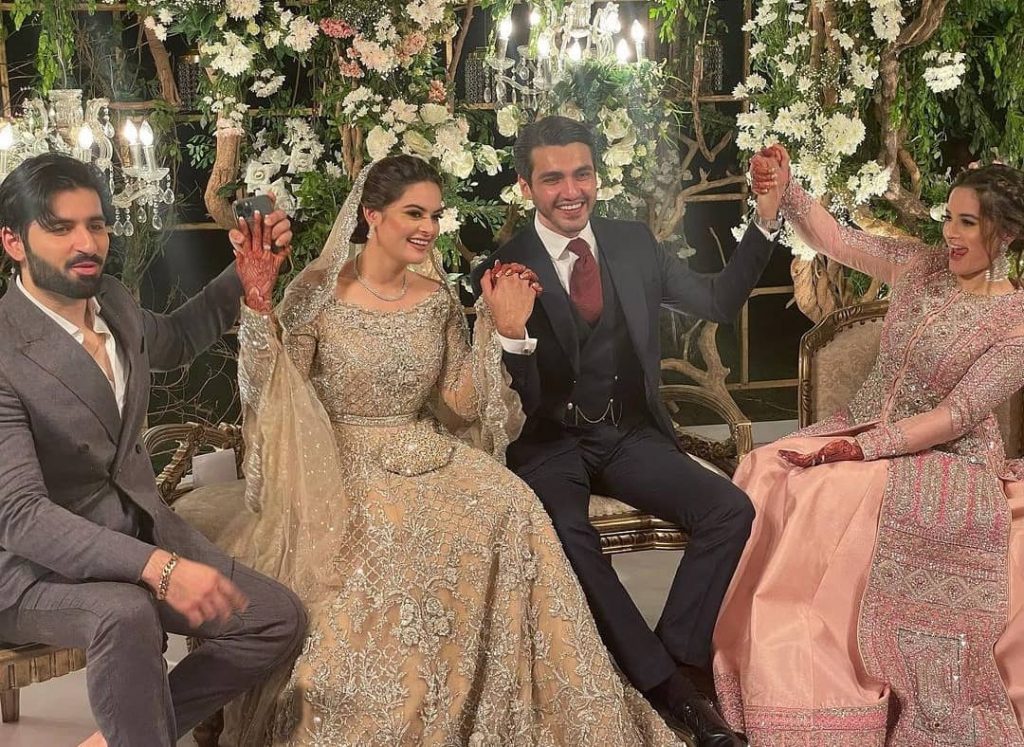 Maha Wajahat and Faraz Mirza covered the event. Furthermore, the celebrities on the guest list were the same as at other events.
Newlywed lovebirds have often been criticized by the public for PDA. Now both are receiving a lot of flak by public after a viral post-wedding video shows Ikram giving Khan a munh dikhai present. Since they share all private moments with their fans, social media users think that they have no concept of privacy.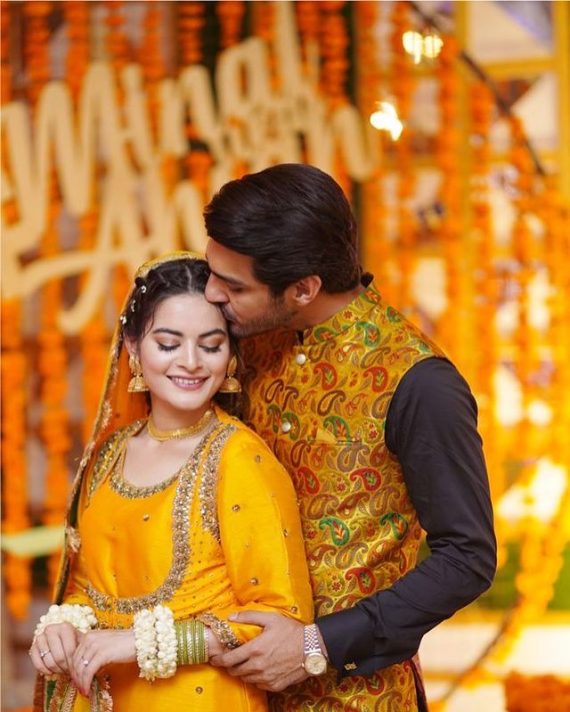 Minal Khan received a sparkling diamond set from Ikram as a munh dikhai present. While the Mere Meherbaan actor thanked her husband for the wonderful present, she recorded the moment on video and shared it with fans. 
They appear to have disappointed their fans by their show-off. Many felt secondhand embarrassment as they deemed the video "cringeworthy". People were generally unhappy with the munh dikhai video and said that such things should remain private or shared only within the family.
Check out the video
'This is cringe next level'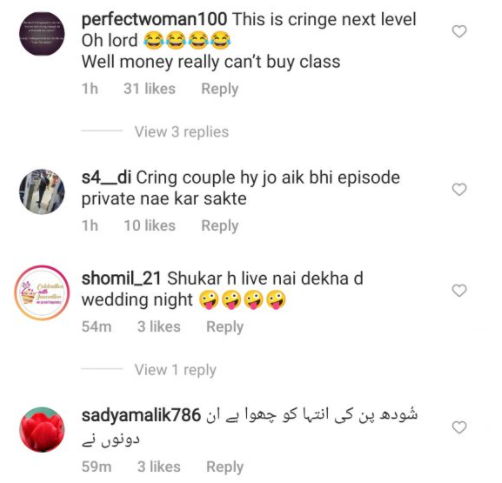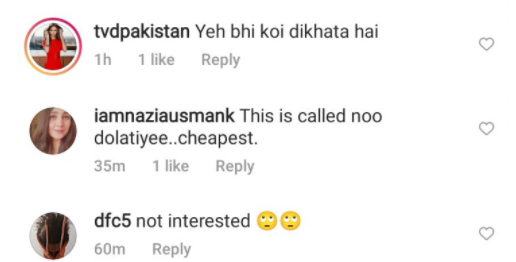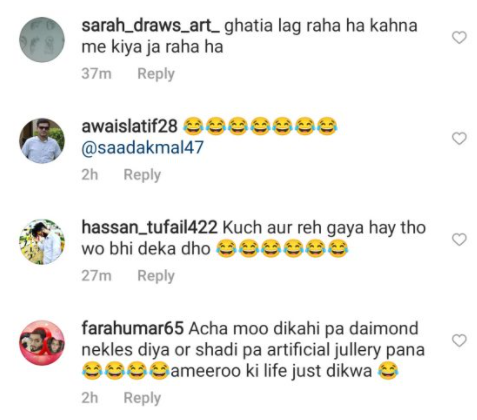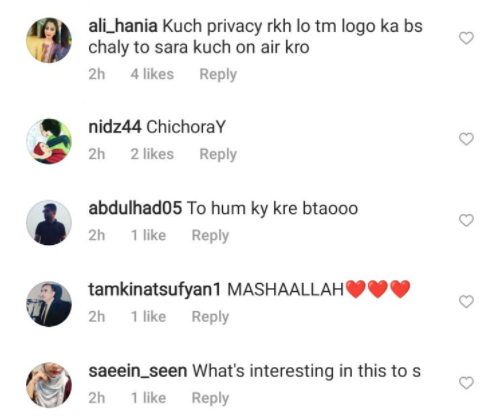 Khan and Ikram are certainly taking social media by storm with their chemistry. The lovebirds who have previously worked together in the drama serial Parchayee signed their nikah papers on Friday. The couple has officially tied the knot. We also collected all the details from their nikah ceremony to satisfy your curiosity.
By the way, the Hum Sab Ajeeb Se Hain actor has changed her last name on her Instagram handle. Right after tying the knot, she changed it from Minal Khan to Minal Ahsan.

The wedding festivities started on Tuesday with an evening of dholak music, songs, and dancing with family and friends, followed by a mayoun event on Wednesday night.
Our best wishes go out to the newlyweds as they embark on their great journey together.
What do you think of this story? Let us know in the comments section below.