Pakistan leaders over the past decades have gained massive success and they are known as highly famous leader all over the world. In the current state, Pakistan is suffering from political instability that's harming the country and people are raising their voices against it.
Before that, several prominent Pakistani leaders worked day and night to help the country gain prominence on the world platform.
Leaders such as Quaid-e-Azam, Liaquat Ali Khan, and Ayub Khan, etc. under these, and other leaders Pakistan became a strong nation and developed close international ties with leading countries of the world.
We have gathered the 10 famous Pakistani leaders who have brought the nation in front of the whole world and created a positive impact.
Famous Leader Of Pakistan
These leaders have come under the umbrella of world leaders. Here's the complete list of the 10 top famous leaders of Pakistan.
Quaid-e-Azam Muhammad Ali Jinnah (1976 – 1948)
In our top list, he's none other than the founder of Pakistan Quaid-e-Azam Muhammed Ali Jinnah. Quaid-e-Azam, the father of the nation was also the leader of the All India-Muslim League party and led to the formation of Pakistan.
As a leader, Quaid-e-Azam was a skilled negotiator and strategist, using his legal background to argue for Pakistan's right to exist as a separate Muslim state.
He was instrumental in the formation of the All-India Muslim League and played a key role in negotiating the terms of Pakistan's independence from India in 1947.
The role he played in giving freedom to all the Pakistanis, led him to be an inspiring leader for all the youngsters.
Liaquat Ali Khan (1895 – 1951)
Liaquat Ali Khan, the first Prime Minister of Pakistan. His leadership skills helped others in the creation of Pakistan. Among all the leaders, he was also a famous leader in Pakistan.
He was a lawyer turned into a politician, he was assassinated by an Afghan and it was one of the saddest days in the history of Pakistan.
As a leader, Liaquat Ali Khan focused on building strong institutions and systems of governance to support Pakistan's development. He worked to establish a democratic and constitutional system of government, drawing on his background as a lawyer and his experience in Indian politics.
Liaquat Ali Khan was also committed to promoting economic development and improving the lives of ordinary Pakistanis.
Aga Khan III (1877 – 1957)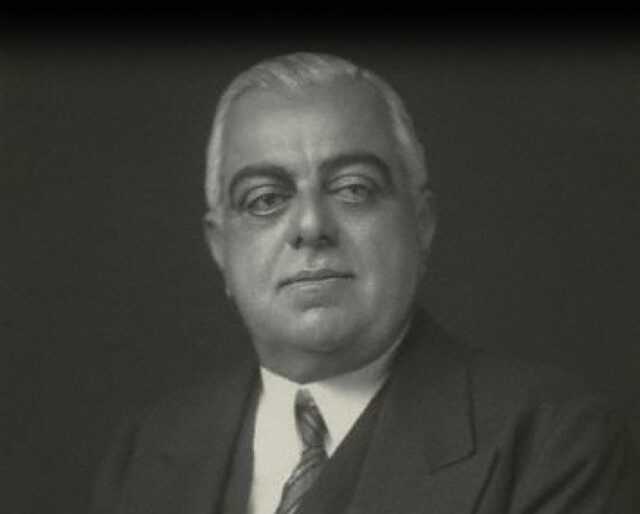 Aga Khan III known to their people as Sir Sultan Mohammed Shah Aga Khan played one of the main roles in the formation of Pakistan. He's the most famous leader of Pakistan who was recognized all over the world he was the imam of Shi'a Isma'ili Muslims at 7 and grew up to form the All-India Muslim League.
He played a crucial role in the All India Muslim League, which was a political party that advocated for the creation of Pakistan. He even served as the president of the All India Muslim League from 1913 to 1919 and then from 1930 to 1934.
Fatima Ali Jinnah (1893 – 1967)
Among all men before Benazir Bhutto there was Fatima Ali Jinnah, the sister of Muhammad Ali Jinnah. She was a Pakistani politician, stateswoman, and dental surgeon. She worked very closely with her brother and is also considered the co-founder of the All Pakistan Women's Association, which aims at promoting the welfare of Pakistani women.
Fatima Ali Jinnah played a significant role in the political affairs of Pakistan. She was a vocal advocate for women's rights and was actively involved in promoting education and social welfare.
In 1947, Fatimah Ali Jinnah played a crucial role in the formation of the All Pakistan Women's Association, which aimed to empower women and promote gender equality. She also campaigned for the right of women to vote and run for political office, paving the way for future generations of women to participate in Pakistani politics.
Ayub Khan (1907 – 1974)
Ayub Khan served as the second President of Pakistan from 1958 to 1969. He came to power after a military coup d'état, overthrowing the previous government, which he saw as corrupt and ineffective.
As a leader, Ayub Khan implemented a series of economic and social reforms that are still remembered in Pakistan today. He launched the "Green Revolution" initiative, which modernized agriculture and increased food production, and introduced the "Basic Democracies" system, which aimed to decentralize power and give local communities a greater say in government.
These above-mentioned leaders in their own way served the nation and tried to make Pakistan a much better country. Their popularity influenced several other young leaders to do something for the country.
Zulfiqar Ali Bhutto (1928 – 1979)
A Pakistani barrister Zulfiqar Ali Bhutto also considered a famous leader in Pakistan. He was the founder of the Pakistan People's Party and had been the President of Pakistan from 1971 to 1973.
People started recognizing him after his reign witnessed the formation of Bangladesh and the signing of the Simla Agreement.
As a leader, Bhutto was a charismatic and populist figure, known for his impassioned speeches and his commitment to socialist ideals. He worked to modernize and industrialize Pakistan, pursuing policies aimed at boosting agriculture and industry, nationalizing key industries such as oil and steel, and promoting land reforms to benefit small farmers.
However, Bhutto's tenure as a Prime Minister had become a controversial saga and it affected him badly. He faced criticism for his authoritarian tendencies and his crackdowns on political dissent, particularly in the wake of the 1977 elections, which were marred by allegations of electoral fraud.
Bhutto's government was ultimately overthrown in a military coup in 1977, and Bhutto himself was later executed following a controversial trial.
His execution was ordered by the Supreme Court of Pakistan in 1979 for authorizing the murder of a political opponent.
Pervez Musharaf (1943 – 2023)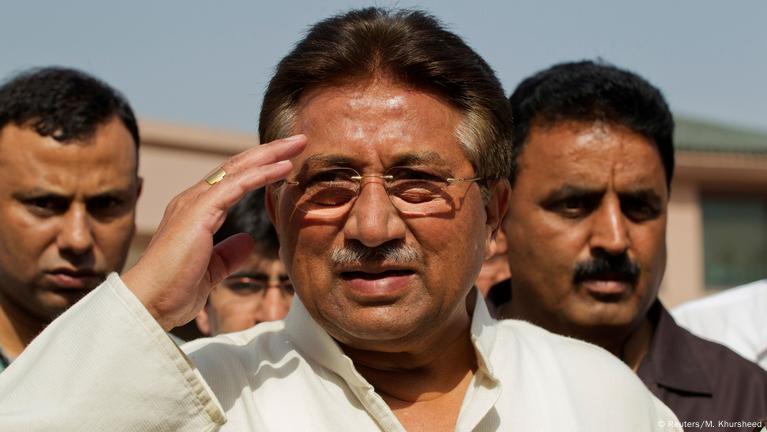 There were very few famous leaders in Pakistan who could step up and speak on behalf of all Pakistani in front of India. Ex-General Pervez Musharaf was one of them and a famous leader in Pakistan.
During his time in power, Musharraf implemented several economic reforms that helped stabilize Pakistan's economy, including the privatization of state-owned enterprises and the reduction of government subsidies. He also worked to improve relations with India, including a landmark summit in 2001.
His popularity raised when Kargil's infiltration, confrontation with India, and a steep rise in Pakistan's GDP marked the presidency of the now-retired four-star general. Recently he passed away on 5th February 2023.
Benazir Bhutto (1953 – 2007)
The daughter of a brave father, Benazir Bhutto was one of the bravest and most rebellious leaders of all time. No other female leader was ever born in Pakistan who could match her personality and charm.
She was the first woman in a Muslim-majority nation to lead a democratic government. A political mindset was inherited in her blood, that's she served as the Prime Minister for two separate terms.
She was clear about her vision as a politician, in some ways she followed her father's footsteps and tried to fulfill her desires. She pursued policies aimed at improving the lives of ordinary Pakistanis, particularly women and the poor, and worked to expand access to education and healthcare.
However, Just like her father, Benazir's leadership was also marked by significant challenges and controversies. She faced opposition from religious extremists and separatist movements, and her government was plagued by allegations of corruption and mismanagement.
Her assassination was something that no one saw and shook the whole world. She's among those Pakistani leaders who were counted as world famous leaders.
Her death has been revered by many as an icon for women's rights.
Imran Khan (1952 – Present)
Ex-Prime Minister of Pakistan Imran Khan is the most famous leader in Pakistan currently. His leadership led the nation to a spot where the whole world recognized his work.
Especially his efforts in fighting against Covid-19 and even his strategy was adopted by other countries.
The day he became the Prime Minister whole world was applauding him and congratulated him.
As a leader, Imran Khan has focused on issues such as corruption, poverty, and economic development.
He has initiated various schemes and reforms aimed at improving the lives of ordinary Pakistanis, including the Ehsaas program, which is Pakistan's largest social safety net program, and the Kamyab Jawan program, which provides loans to young entrepreneurs to start their own businesses.
Asif Ali Zardari (1955 – Present)
The husband of the late Benazir Bhutto and father of Bilawal Bhutto Asif Ali Zardari surely secures his place as the famous leader of Pakistan.
He left his mark on the world of politics with his leadership and became the only president to complete his tenure. He began his tenure on 9 September 2008 to 9 September 2013.
But his leadership was widely criticized for his inability to control terrorism in Pakistan. He also became popular in the world of corruption and that's the reason he's been named among the top 10 corrupt politicians in the world.
These leaders have done everything to shape Pakistan for the betterment of people. Leaders like Liaquat Ali Khan Quaid-e-Azam, Fatima Jinnah, etc. have devoted their whole life to making Pakistan a much better and stronger place.
What do you think of the story? Tell us in the comments section below.