You will be stunned to know that these images are not from Myanmar, Burma…
Thousands of migrants were left stranded at the sea as Rohingya Muslims flee Myanmar for the sake of their lives. We saw a number of pictures being shared online however not all of them were real, especially in Pakistan and India.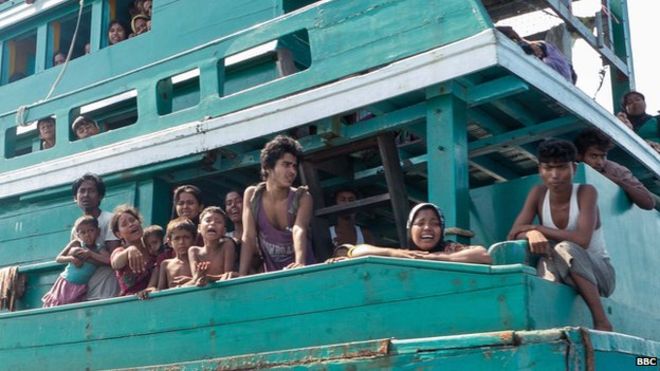 All of the images floating around the social media are disturbing and graphic. Some of them show Buddhist monks standing among the piles of human body parts, cited as an example of Bhuddist violence against the Muslims. That picture is not from Burma but it actually was taken in the aftermath of an earthquake in China in April 2010. (Source)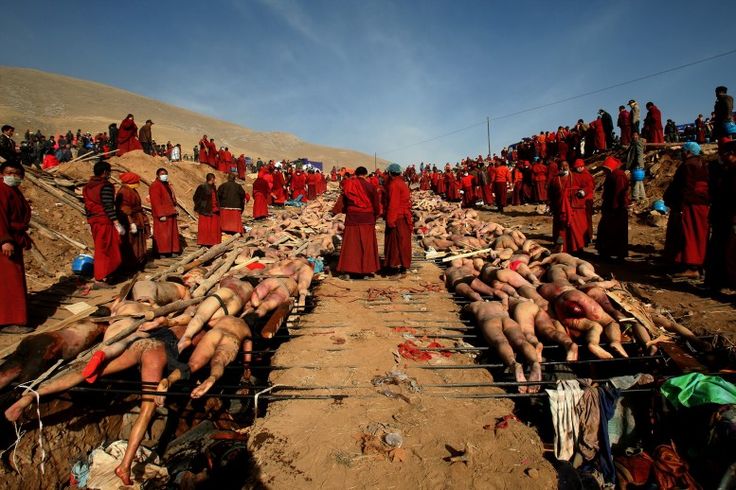 One of the pictures going viral on social media shows a man on fire running across the road. One of the groups on social media platform suggests that the man suffered horrific abuse as he was chopped up and burned alive; however, the actual story is completely different. This picture is of Jamphel Yeshi, who has a Tibetan activist who set himself on fire in Delhi in 2012 to record a protest against the Chinese president's visit to India. (Source)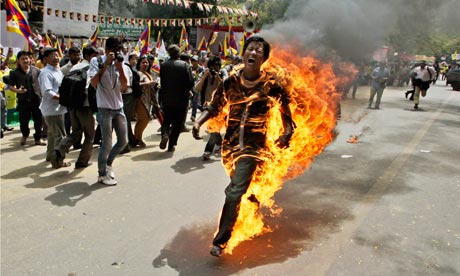 Another picture is of a boy who was tied up to a wooden pole. While the posts suggest him a Rohingya Muslim boy, he is actually a Thai child who was punished by a relative for stealing sweets. (Source)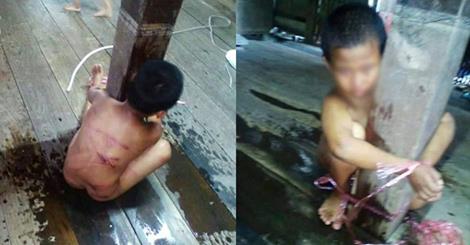 There is another picture that has been going viral on the social media, especially in Pakistan and India, showing a motorcyclist riding across the hands of school children lying on the ground. This image is not from Burma but it was actually a stunt by a South Indian martial arts trainer. (Source)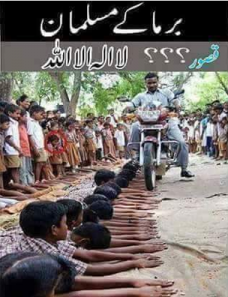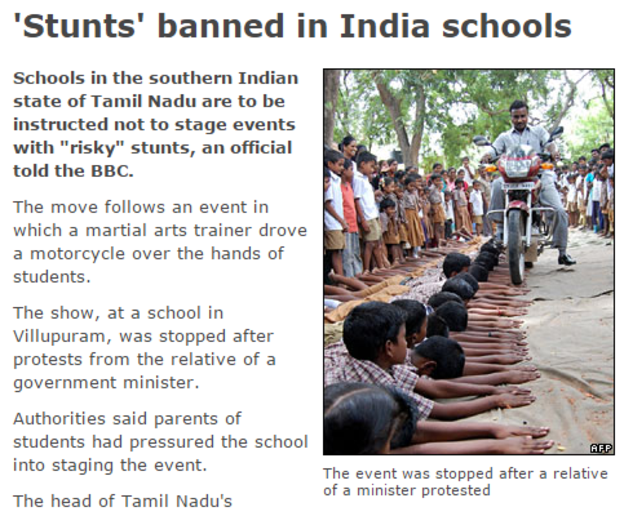 The image shared below is also not from Burma attack on Muslims, it is from Thailand when 400 protesters were suffocated after being crammed into army lorries.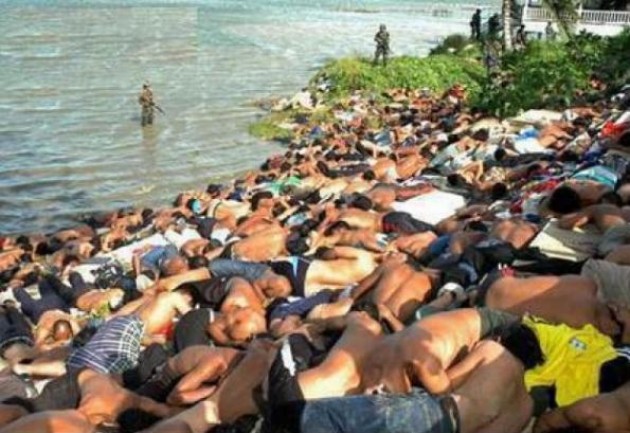 It is true that whatever is happening in Burma against Muslims is unjustified and barbaric, however over sensationalizing it and misguiding people is equally wrong.