Sarah Khan and Falak Shabir welcomed a healthy baby girl named Alyana to their family earlier this month, and have kept us updated on their parenting journey since. Seems like Falak Shabir is enjoying fatherhood.
The most recent updates came from Shabir through an interactive session he had with his fans on his stories, and we absolutely love seeing how much he cherishes his daughter.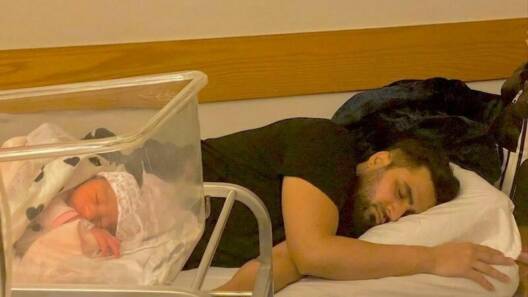 The singer held a Q&A session on Instagram lately, and fans did not hold back from asking some really personal questions from the new father. Shabir was happy to answer all the queries with both emotion and humor. For instance, he was asked if he cried when he held his baby for the first time. And yes, he definitely did.
Falak Shabir gives us glimpse into his fatherhood joys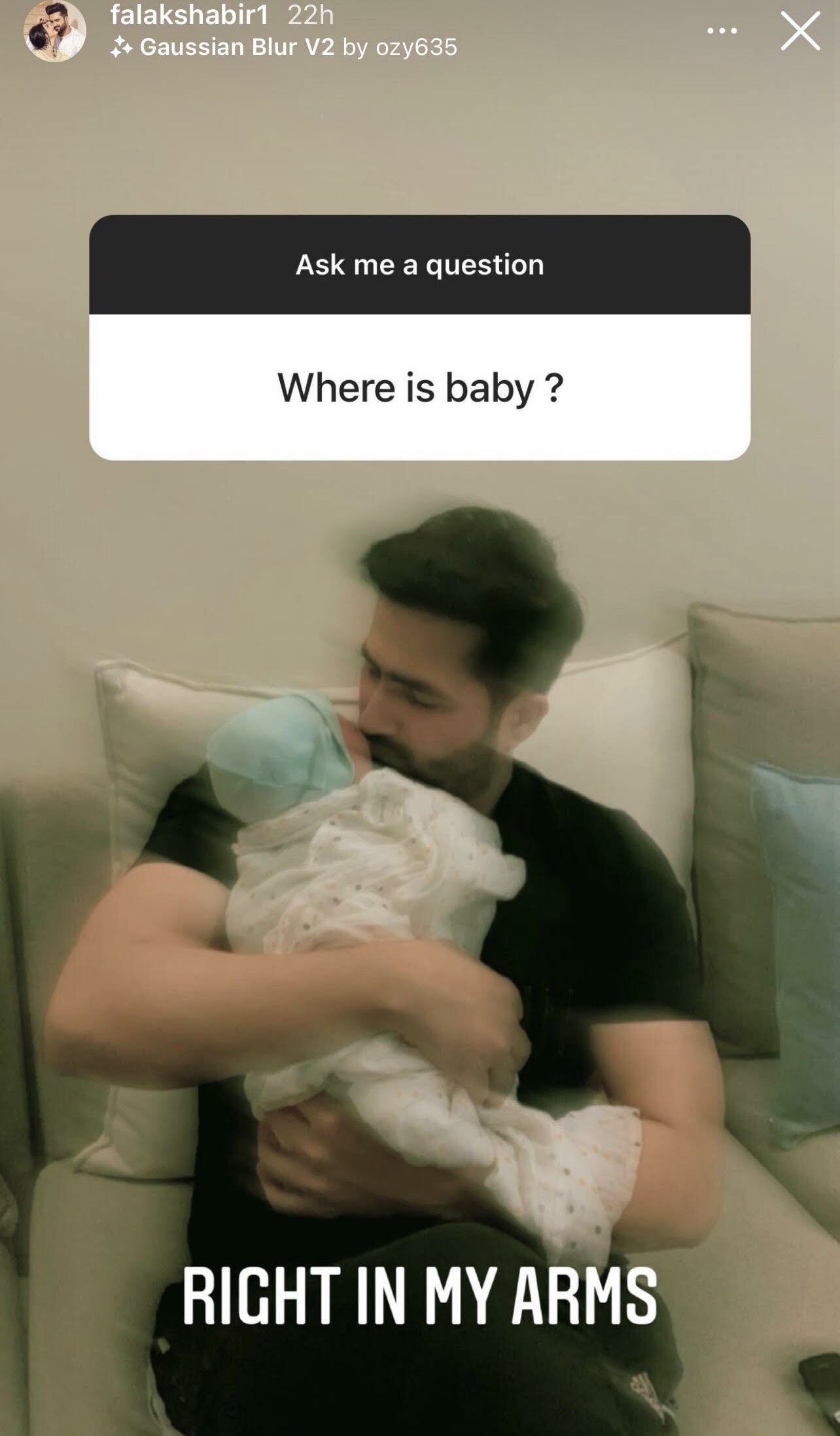 Shabir answered another question about life after marriage saying it's "full of sukooooon" [full of peace]. At the same time, when asked about "ratoun ki nind after Alyana" [nights' sleep after Alyana] he jokingly said, "Don't ask, suddenly sentiments have changed, the situation has changed".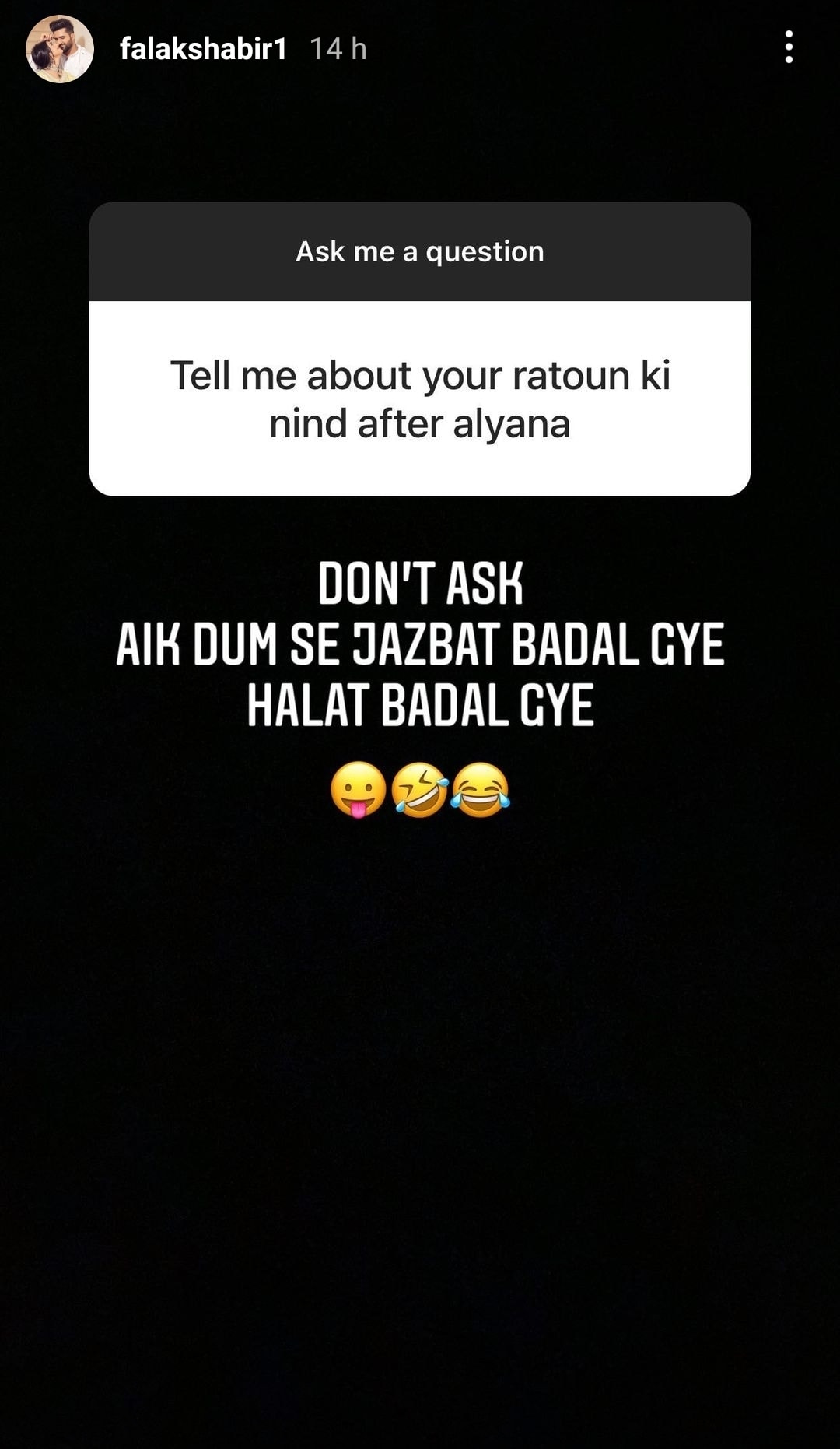 The holy grail of baby music was tossed into the mix when a fan popped a question asking whether Alyana listens to 'Baby Shark'. Who would blame her for doing so? It is no secret we've doo-doo'ed to that song a lot more times than we care to admit. Shabir used this opportunity to promote himself. He asserted that even babies enjoy his music.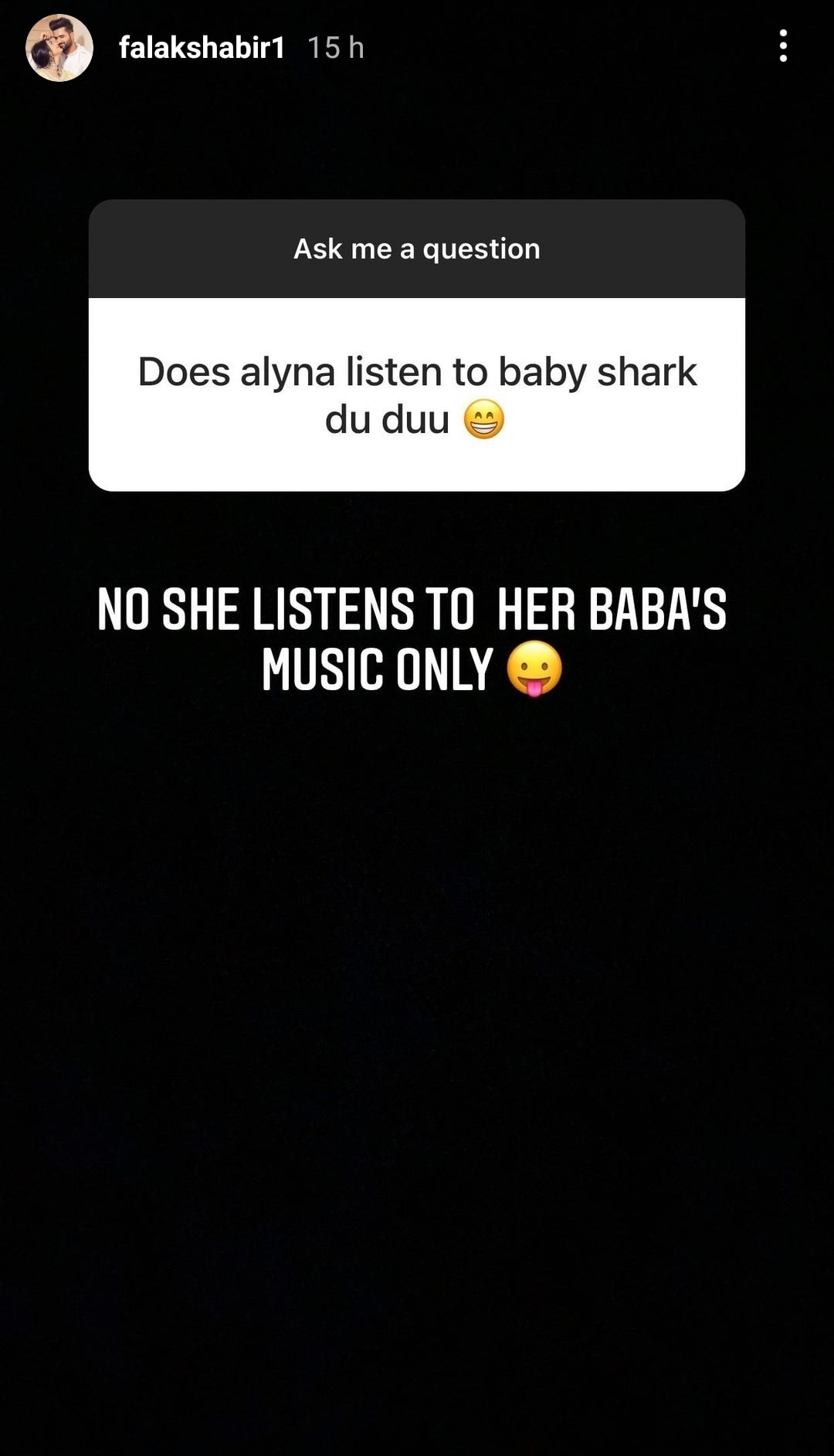 When asked about future additions to the family, he says "bachay 2 hee achay" [two kids is a good number].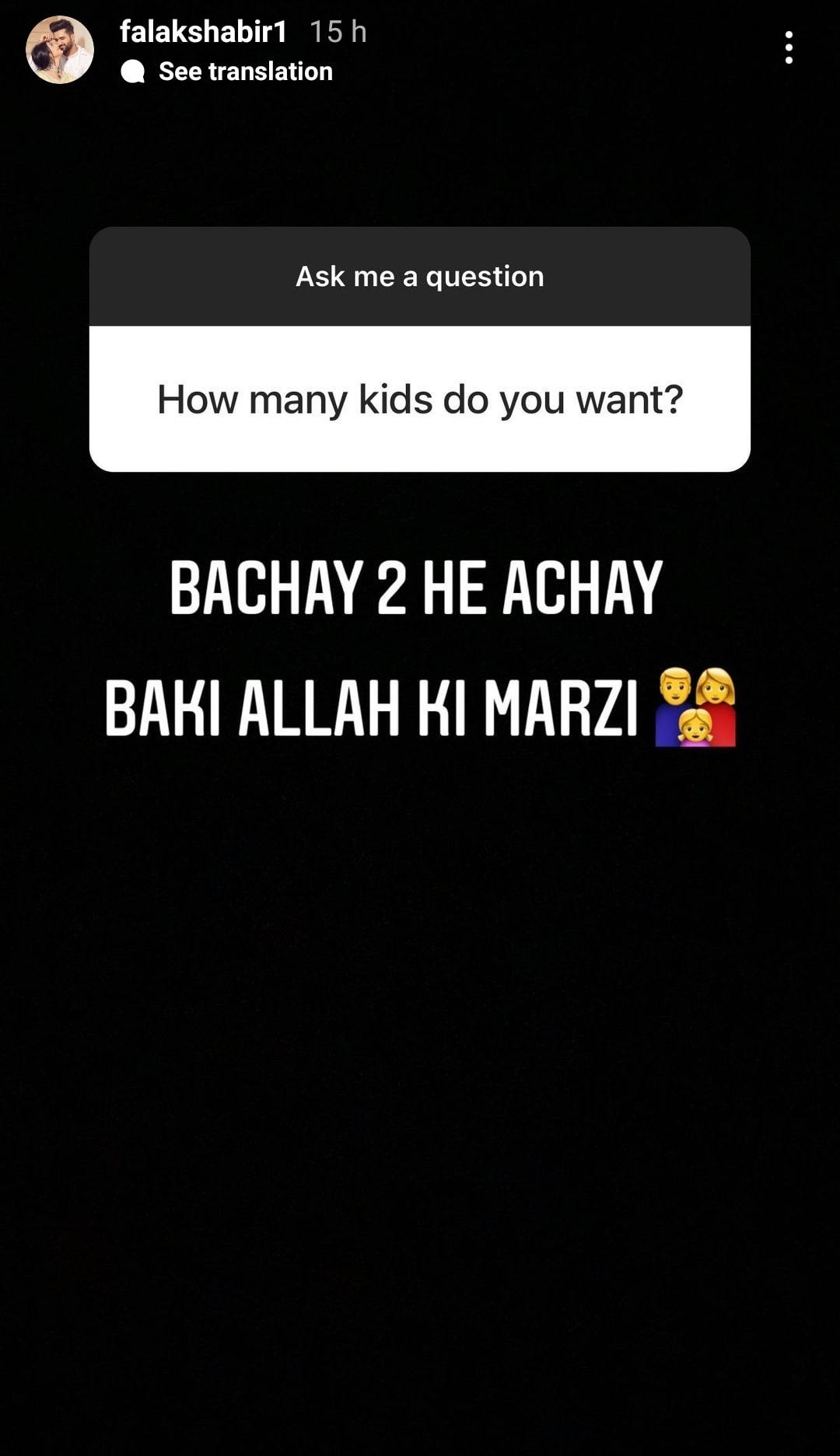 While it is tremendously refreshing to see parents candidly share their journey, we have got to say that fatherhood looks good on Falak Shabir.
A tribute to Sarah Khan
Following the birth of their daughter, the singer paid tribute to his wife Sarah Khan. "When it comes to true strength and the ability to endure pain, women blow us away," he said.
"Sarah, you're not just a mother of my child but also the beat of my heart. I promise to love you and protect you and our daughter till the day I die."
Known for his displays of affection on Instagram, Shabir often has many celebrities swooning over his romanticism. It may be recalled that Khan's co-star Gohar Rasheed recently praised Shabir for making 'romancing his wife' normal.
"Sarah Khan is a beautiful person on and off-camera," he had said. "Falak Shabbir is one lucky man. If I am honest, if I ever get married, I will be exactly like him [with my wife]."
What do you think of this story? Let us know in the comments section below.