Many rumors have been circulating about the separation of the celebrity couple — Ahad Raza Mir and Sajal Aly. So much so that it has become a popular subject of discussion among fans, as well as members of the show business fraternity.
Ahad Raza's absence from his sister-in-law Saboor Aly's wedding ignited speculation he and Sajal Aly had split up. When Saboor and Ali Ansari's wedding photos and videos appeared online, fans wondered why Ahad did not accompany Sajal to the wedding.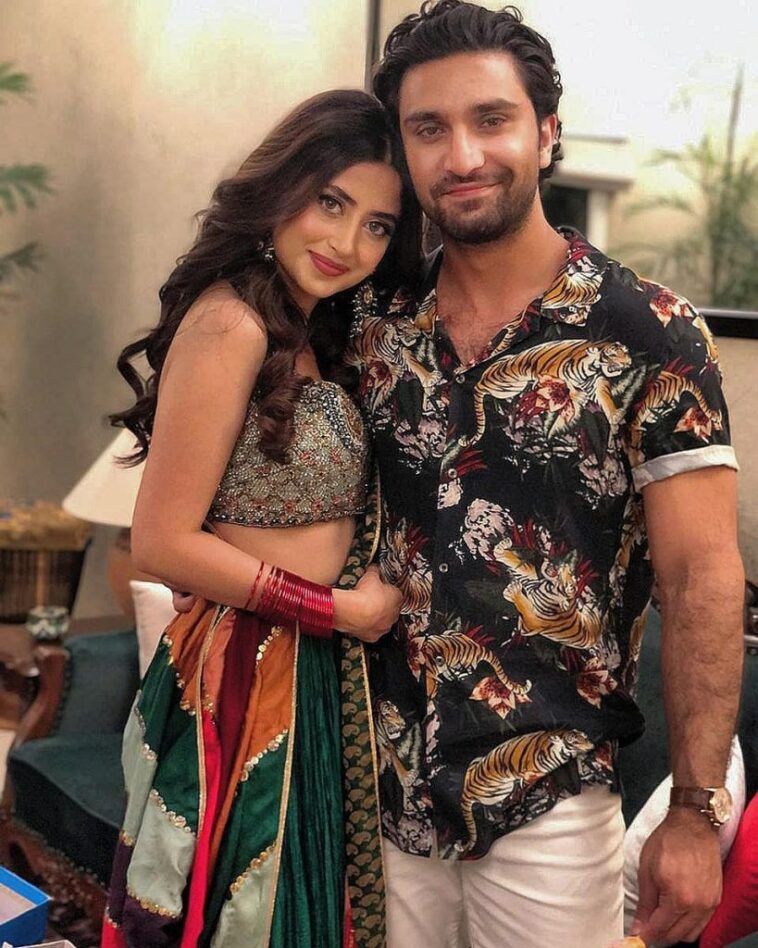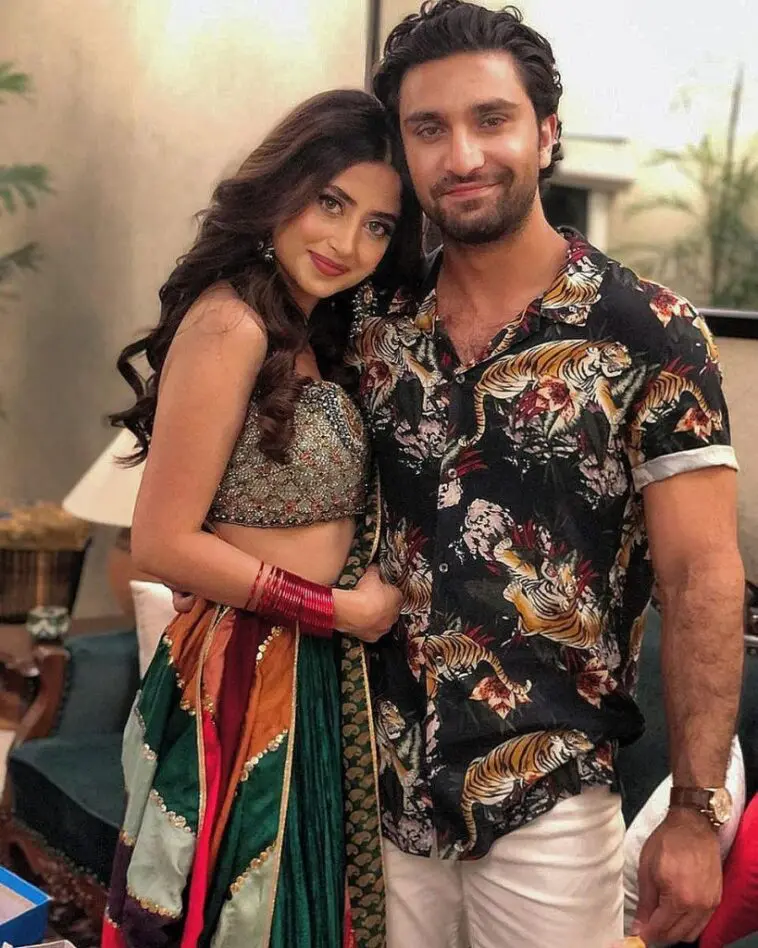 Rumors of the couple's separation began when Sajal was promoting her film Khel Khel Mein alongside Bilal Abbas Khan, but her husband was nowhere to be seen. Many wondered why Ahad was absent from the premiere of his wife's latest film.
The rumor mill kicked into high gear when Ahad was nowhere to be seen at Saboor and Ali's mayoun. In fact, his family was also not spotted at the event. They did not attend the other events as well. At the same time, Ahad was seen attending a different wedding along with the rest of the Mir family in Dubai.
Sajal and Ahad are rarely seen together in public as of late. Fans are curious about what is going on between them. More so, their speculations about the couple splitting seem to grow stronger every day.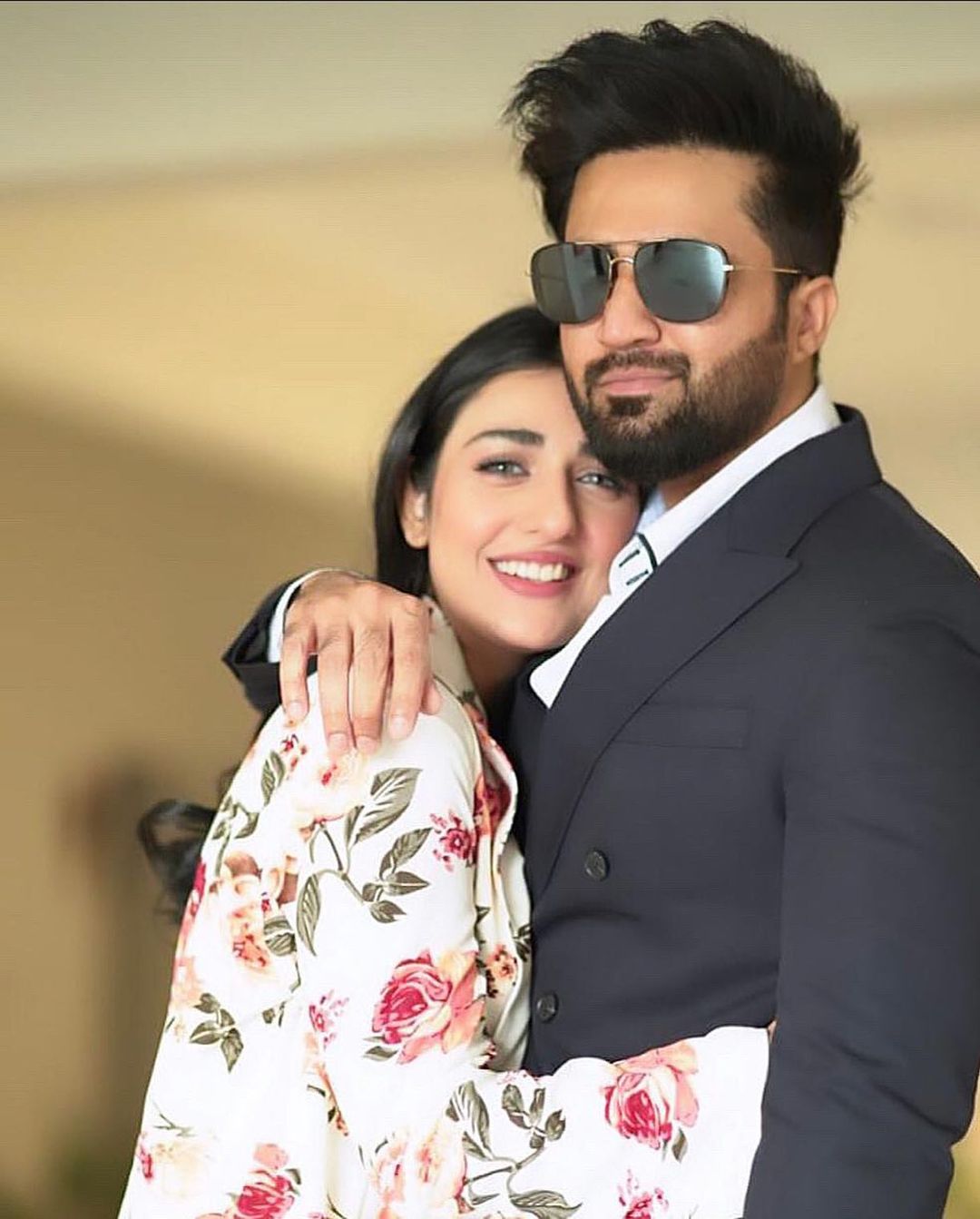 The issue has garnered attention not just in the fan community but in the showbiz world as well. Falak Shabir, the renowned singer, recently held a Q&A session with his fans on Instagram. A fan went on to ask him why Ahad was not at Saboor's wedding.
Have a look at his response: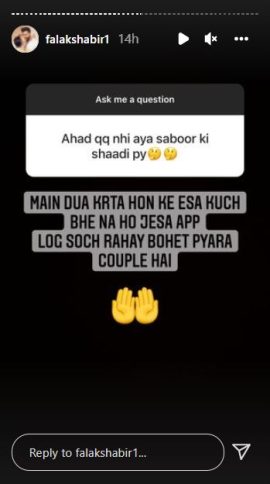 The singer believes that Ahad and Sajal are a lovely couple and hopes that the issue is not as speculative as some fans suggest.
Despite not being much active on social media, the couple has been under the spotlight ever since they tied the knot. Celebrities hardly seem to catch a break from gossip mongers.  
The Parwaaz Hai Junoon star, who is rarely active on Instagram, shared a picture of himself earlier with a cryptic caption that led to many fans commenting and making numerous assumptions about their possible separation.
Although neither Ahad nor Sajal have addressed the ongoing and rife separation rumors, we sincerely hope that everything is okay between the couple. We certainly do not want to see another celebrity couple split up.
What do you think of this story? Let us know in the comments section below.